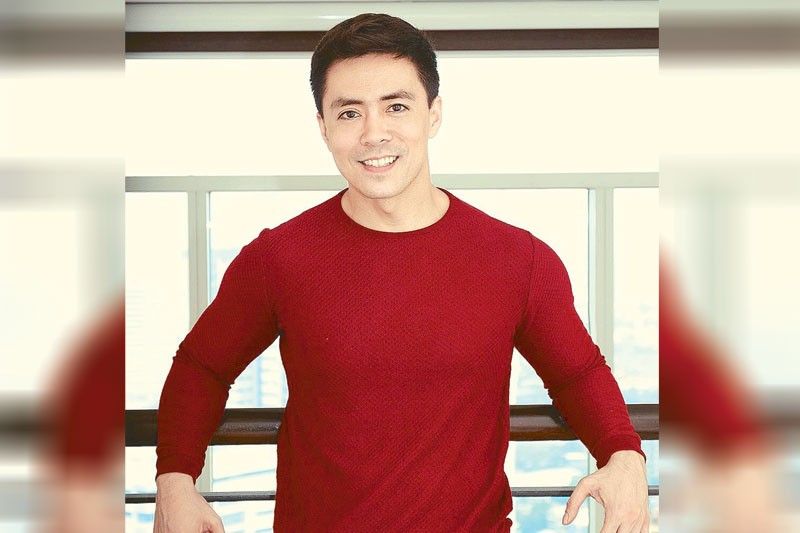 Lance Raymundo is grateful for the many firsts that happened to his career this year
Lance jazzes up Silent Night
'Tis that time of year again when songs you grew up listening to keep on playing almost everywhere. But adding a twist to what we normally hear or sing-along with during this joyous season won't definitely hurt. Lance Raymundo turns the merry sounds of Christmas into a merrier vibe through his cover of Silent Night. Yes, it could now be a perfect dance party tune with its upbeat electro-pop music.
In fact, Lance didn't exactly plan on turning the melancholic sounding Silent Night into one cheerful tone. The idea came about after people from his management company suggested that he should record one Christmas song to be uploaded on his social media account. He was given a list of songs that can be revived without having to pay for the rights.
"They gave me eight titles and one of them was Silent Night. But one of the A&Rs told me to do a mala-Michael Bublé or Tony Bennett acoustic version of it for my Facebook page because my single which was released last September titled You Are The One or YATO is a love song. So for me to stay in the (music) circulation this season, they said that I should revive one Christmas song.
"What's funny was when the bosses left the studio, I told the musicians, let's try something else na 'wag naman mala-Tony Bennett because it's what everybody does. So ginawa kong dance. I made an electro-pop version and they asked, 'Are you sure you want to do this?' They were worried that by the time we submitted it to the bosses, they would react in a way like in one scene in Bohemian Rhapsody na biglang nagalit. But I assured them that I won't do anything that would break their trust on us. And thank God, it was a calculated risk because when we presented it to the bosses they liked what they heard and from a mere Facebook release they decided that it's so fun to make it an actual single. That's why it became a Spotify release and an animation music video for it was made since there's not much time left because we made that Silent Night version on Nov. 25 and that's nearing Christmas already," shared Lance.
Lance appreciates how Viva was able to make his "official" comeback to the entertainment scene another memorable moment for him. "It was unexpected I think because after the accident that happened to me, I decided to take a break. I mean, I still go out but not as an artista but as a survivor. I became a motivational speaker going around schools. I'm happy with that."
However, fate had other plans. He shared that when he accompanied his dad for his meeting at Tektite Towers, John Navarro of Viva spotted him in the lobby and approached him to ask if he wants to be a talent. "I said, 'You are John, right?' and then I asked him to look closely at me then eventually he recognized me because I was wearing a long hair then (laughs)."
His meeting with Viva boss Vic del Rosario was the beginning of his renewed partnership with Viva. Lance said that when Angie Magbanua passed on, he became a freelancer for years. Right after signing a new contract recently, Lance underwent various workshops. "It's like learning to ride a bike again," he said.
Lance expressed delight at the experience of appearing in primetime drama shows on ABS-CBN. He did a bit role in the last few episodes of Since I Found You and portrayed as the relative of Eddie Garcia's character in FPJ's Ang Probinsyano for a month. Until this day, Lance feels giddy about having been paired with Michelle Vito whom he described "as too young to be my partner. But it happened. Pwede pa ako sa loveteam (laughs)."
Kidding aside, Lance is grateful for the many firsts that happened to his career this year. Aside from acting and singing, his hands are also full with hosting duties. "Masaya ako na may nagpla-plano kung ano ang gagawin ko. I'm thankful to Viva because my single turned out to be a hit. For someone who hasn't been on the radio for a long time, it's nice to hear your song enjoying airplay in 100 stations nationwide. YATO also became Song of the Month in one mainstream radio station in Manila. And, now my version of Silent Night. It's a good start for me; very inspiring."