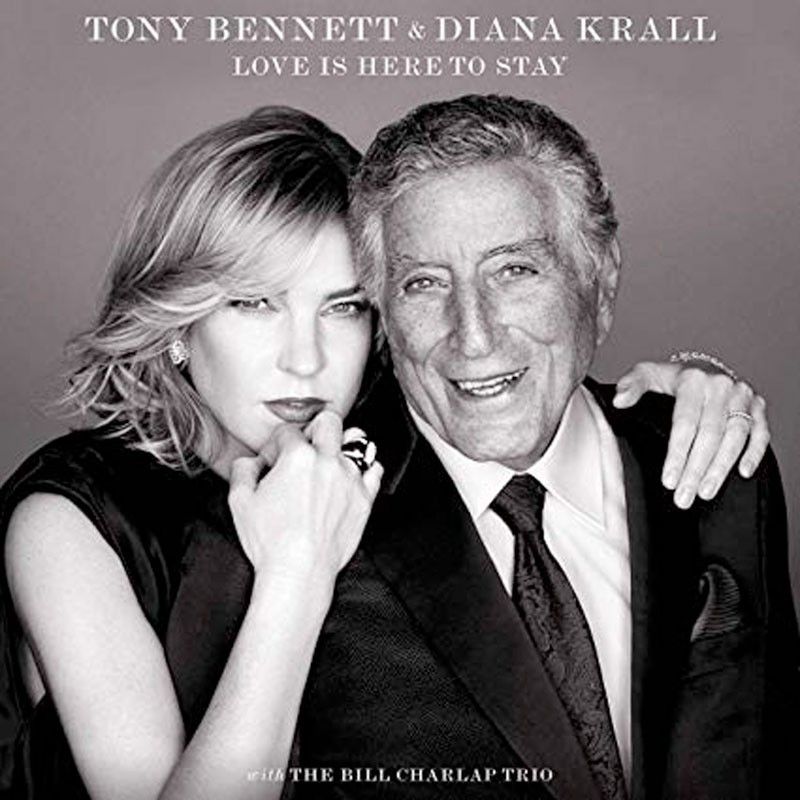 Tony Bennett in celebration of his 92nd birthday last Sept. 14 has released a new jazz album.
Bennett, 92, releases new album
I had already decided on doing Kamikazee by Eminem. After all, I have listened and written about every album he has ever produced. I liked some and did not like others. I wanted to find out how I would react to this much-talked about new release. But then there was this item on the web.
Tony Bennett in celebration of his 92nd birthday last Sept. 14 has released a new jazz album. OK, I'll let Eminem hang for a while. Tony Bennett is Tony Bennett. He is an incredibly blessed 92 year old. He promised in his Grammy winning album Bennett Celebrates 90 that The Best Is Yet To Come. He has now delivered.
Not only that. The new album is titled Love Is Here To Stay and Bennett has done a collab with another great singer for the album, the Canadian songbird and pianist, Diana Krall. So Our Love Is Here To Stay is a jazz album with Bennett and Krall, accompanied by the Bill Charlap Trio made up of Peter Washington on double bass, Kenny Washington on drums and Charlap himself as pianist and arranger. Life cannot get any better than this.
But it does. Love Is Here To Stay also celebrates the 120th birth anniversary of one of America's greatest composers, George Gershwin on Sept. 26, 1898. Gershwin died of cancer of the brain in 1937. He was only 38 years old. He left behind masterpieces like Porgy and Bess, American in Paris, Rhapsody In Blue and many of the most enduring, most memorable works in the great American songbook. Of course, Bennett and Krall's Love Is Here To Stay is made up entirely of those timeless Gershwin tunes with lyrics by Ira Gershwin.
Love Is Here To Stay by Bennett and Krall with the Bill Charlap Trio includes S'Wonderful, My One And Only, But Not For Me, Nice Work If You Can Get It, Love Is Here To Stay, I Got Rhythm, Somebody Loves Me, Do It Again, I've Got A Crush On You, Fascinating Rhythm, They Can't Take That Away From Me and Who Cares?
Everything about Love Is Here To Stay is just perfect. All the required elements gelled together seamlessly and those involved simply relaxed and had fun. The music sparkles. The phrasing is impeccable. The singing is crisp and fresh as if the songs were written only yesterday. This makes me wonder why we need all those thingamajigs in the recording studio to create something new and exciting. It can actually be so simple the way Bennett, Krall, Charlap and the Gershwin brothers prove in this album.
Now, Bennett loves sequels. He already has a few Volume 2 recordings. It would be nice to have another Gershwin volume soon with songs like Embraceable You, Soon, Someone To Watch Over Me, Summertime and others.
And what can you say about Billboard's Top 200 Albums listing this week? It has a 76-year-old singer/songwriter and pop superstar occupying the No. 1 slot. That is Paul McCartney with his latest release, Egypt Station. The rest of the Top 20 is as follows: Kamikazee by Eminem; Look Up Child by Lauren Daigle; Zoo by Russ, Scorpion by Drake; Swimming by Mac Miller; ASTROWORLD by Travis Scott; beerbongs & bentleys by Post Malone; I Want To Die by the SuicideBoys$; Sweetener by Ariana Grande.
Queen by Nicki Minaj; Goodbye and Good Riddance by Juice WRLD; ? by XXXTentacion; Invasion of Privacy by Cardi B; Love Yourself: Answer by the South Korean boy group, BTS; Book Of Bad Decisions by Clutch; The Greatest Showman, the original motion picture soundtrack featuring Hugh Jackman and Zach Efron; This One's For You by Luke Combs; ¸ Divide by Ed Sheeran; and 17 by XXXTENTACION.
The Top 20 singles in the Hot 100 chart are the following: In My Feelings by Drake; Girls Like You by Maroon 5 ft. Cardi B; I Like It by Cardi b with Bad Bunny and J Balvin; Better Now by Post Malone; Lucid Dreams by Juice WRLD; I Love It by Kanye West ft. Lil Pump; FEFE by 6ix9ine ft. Nicki Minaj and Murda Beatz; Sicko Mode by Travis Scott; Taste by Tyga; Love Lies by Khalid & Normani.
Youngblood by 5 Seconds of Summer; No Brainer by DJ Khaled ft. Justin Bieber, Chance the Rapper and Quavo; Rap Devil by Machine Gun Kelly; Boo'd Up by Ella Mai; Natural by Imagine Dragons; God Is A Woman by Ariana Grande; Nonstop by Drake; Lucky You by Eminem ft. Joyner Lucas; Back To You by Selena Gomez; and Yes Indeed by Lil Baby and Drake
…Avril, too!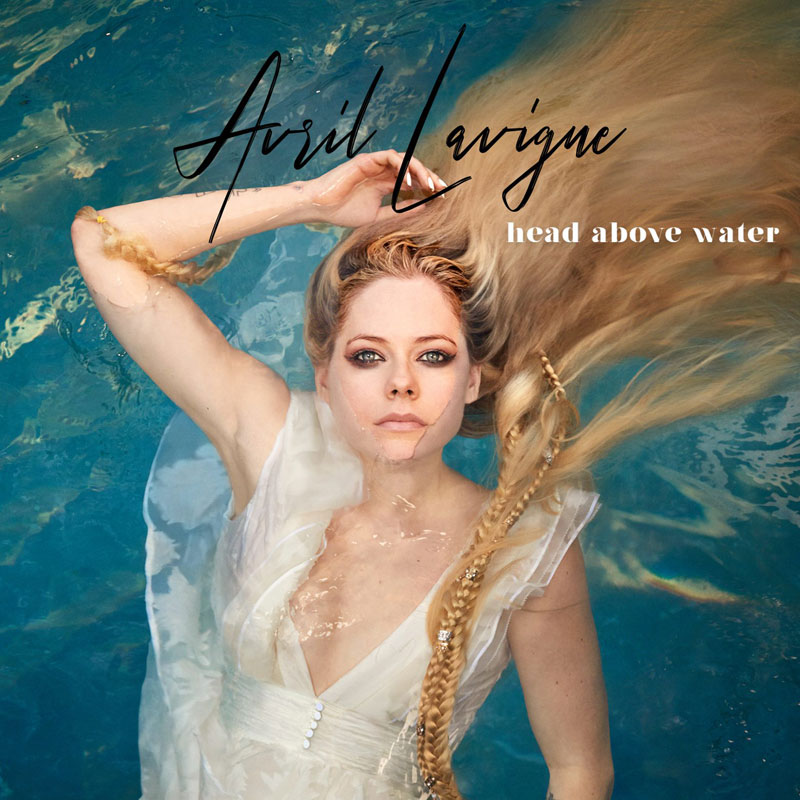 With more than 40 million albums sold and eight Grammy nominations, Avril Lavigne (photo) released her first new music in five years. Preceded by a heartfelt letter to her fans on social media last week, Head Above Water details the personal side of Avril's journey through her widely-reported on battle with Lyme Disease. The singer co-wrote the song, which hinges on stark piano chords and her powerhouse vocals, to share the most intimate look at her experience and how she has emerged stronger than ever. Released by BMG, the song is available to stream and download.
"One night, I thought I was dying, and I had accepted that I was going to die. My mom laid with me in bed and held me. I felt like I was drowning. Under my breath, I prayed 'God, please help to keep my head above the water.' In that moment, the song writing of this album began. It was like I tapped into something. It was a very spiritual experience. Lyrics flooded through me from that point on," said Avril.
Coinciding with the music release, Avril is continuing to bring the strong messaging of Head Above Water through The Avril Lavigne Foundation. The foundation has launched a charitable T-shirt campaign that will raise funds to directly impact individuals affected by Lyme that wouldn't otherwise be able to afford treatment. Feeling the need to bring awareness to the severity of Lyme Disease, Avril and her Foundation have made the EXCLUSIVE #HeadAboveWater charitable T-shirt available by visiting http://www.TheAvrilLavigneFoundation.org.
The Avril Lavigne Foundation supports people with Lyme Disease, serious illness or disabilities. Through programs and grants, it provides funding, education and encouragement for its beneficiaries.