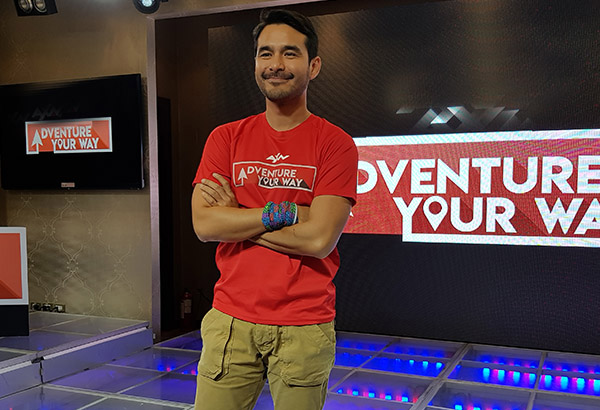 "Adventure Your Way" host Atom Araullo. Philstar.com/Deni Rose M. Afinidad-Bernardo
WATCH: Atom Araullo answers awkward questions about romance
MANILA, Philippines — Philstar.com asked widely-followed broadcast personality Atom Araullo some inconvenient questions about the topic of the month: love.
During an exclusive interview on Thursday afternoon for his new AXN show, "Adventure Your Way," Atom revealed his current relationship status, relationship with his exes, qualities he is looking for in a partner, and plans of settling down.
Atom recently made waves on social media following his transfer to GMA Network from ABS-CBN.
READ: Atom Araullo explains why he's leaving ABS-CBN
During the press conference for "Adventure Your Way," he said that alongside hosting AXN's new adventure and travel show, he still makes documentaries for GMA.
While other travel shows are destination-driven, "Adventure Your Way" focuses more on adventures and thrilling experiences in the Philippines, he said.
Atom believes his show is also the first in the country to maximize the power of crowd sourcing.
Atom starts his journey with a blank bucket list, which rapidly becomes populated with a variety of adventure suggestions and tips from netizens.
The weekly 30-minute crowd-sourced travel show premieres on February 8, 8:30 p.m., on AXN. — Video by Efigenio Toledo IV