Seagal to spend first Christmas in Philippines
December 12, 2017 | 4:00pm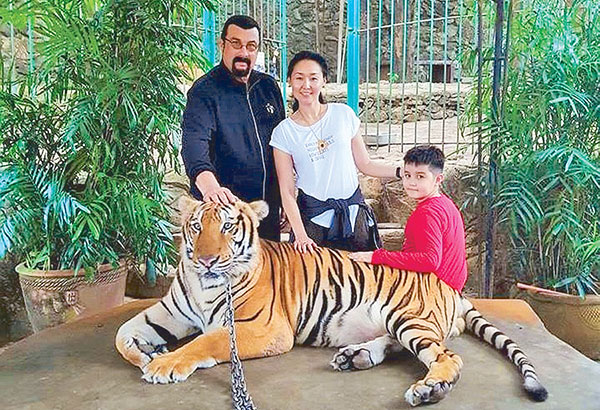 MANILA, Philippines — Hollywood A-lister Steven Seagal of End of a Gun and Perfect Weapon fame has been in the metro since early November this year but it was only last Dec. 9 that the cast and crew of General Commando, a nine 45-minute episode American series that tackles drug trafficking and terrorism issues, commenced principal photography.
The shoot goes through the Christmas holidays which means Steven will experience his first Filipino Christmas. Co-producer former Gov. Luis "Chavit" Singson, known for generous hospitality, will host him, offering the use of his private plane and pricey villas. The multi-billionaire made possible the holding of the 2016 Miss Universe Philippines at no expense to the government.
A global wanderer, Steven has been quietly slipping in and out of the country for vacations since the '80s but this is the first time he decided to shoot. He is also making it a professional base as he reboots feature-in-progress, Attrition, and corral big investors of a sound stage for future big and small screen projects.
Produced and directed by Philippe Martinez of Wake of Death and co-written with Bey Logan, General Commander tracks the missions of a furtive rogue global paramilitary unit that fights major criminal organizations to avert World War III. Steven plays ex-CIA agent Jake Alexander who is out to bring the killer of a colleague friend to justice. Steven's Mongolian wife Elle acts in the series.
Chavit went bigger with his business plan to be a film producer by getting Steven as actor of a relevant film that will certainly click with Pres. Rodrigo Duterte as it focuses on his national crusade. No wonder Steven received a Malacañang reception, got to clench his right fist with the country's leader wearing barong tagalog and pet the governor's magnificent tigers.
With Steven's reach mightier than ever, he makes Christmas celebration here look like child's fantasy.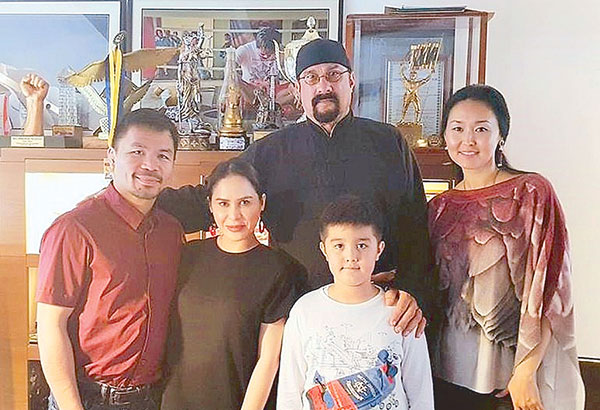 Sen. Manny Pacquiao and wife Jinky drop by the Seagals