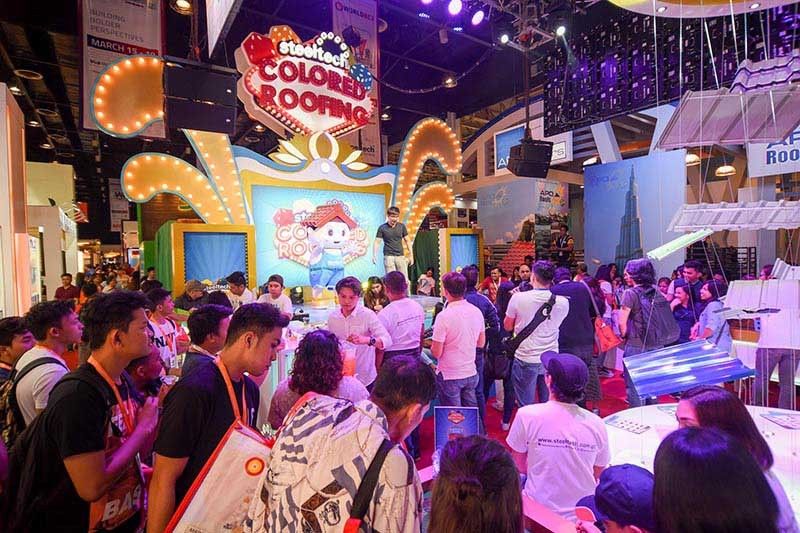 Local and international buyers will converge in the five-day building, design and construction expo.
Worldbex/Released
WORLDBEX breaks exhibitor attendance record at 23
(philstar.com) - March 13, 2018 - 10:54am
Housing over 1,000 exhibiting companies, WORLDBEX attests to its relentlessly growing ascendancy in the industry during its 22nd installment last year.
Following this triumphant streak, Worldbex Services International is more than thrilled to announce the return of WORLDBEX on March 14 to 18, 2018 at the World Trade Center, Philippine Trade Training Center and the SMX Convention Center Manila.
For its 23rd year, WORLDBEX will be working towards the goal of inspiring industry practitioners of the construction and design trade to unite and pursue the common vision of "Shaping Innovation towards Sustainability".
In turn, WORLDBEX 2018 has noted a 25-percent increase in international exhibitors, a 12-percent increase in local exhibitors, and a 20-percent increase in total number of booths.
Signifying something far beyond mere showmanship, the expansion being undergone by WORLDBEX is a brimming testament of the show's thriving ascendancy as a global force. And the same could be said about its decision to adopt the theme of "Shaping Innovations Toward Sustainability" for its 2018 installment.
Bound to be the biggest convergence of the industry's most influential players, the upcoming WORLDBEX 2018 is expected to host 18 participating countries including Malaysia, USA, Indonesia, Australia, Turkey, Germany, Iran and Japan in its bid to strengthen the ties between the local and international sector.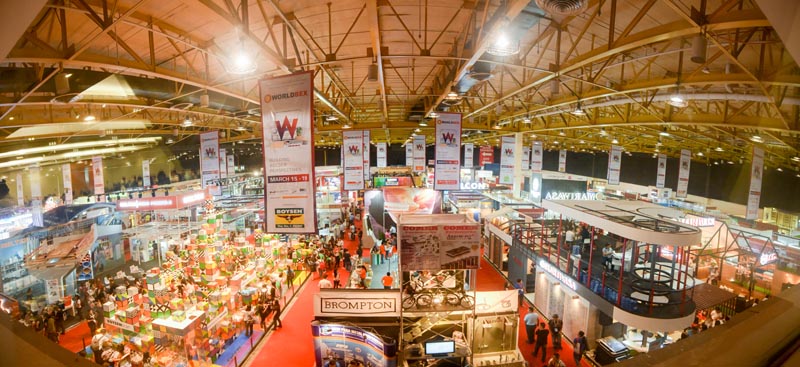 WORLDBEX 2017 at the World Trade Center
The expansion of WORLDBEX will not be possible without the support of the associations. With 25 associations working hand-in-hand, the exposition has become a hub of the construction and design industry.
According to Philippine Association of Electrical Industries, Inc. president Stephen Wong, WORLDBEX is considered a link to the world of untapped opportunities that makes the event more exciting for everyone who continuously takes part on the said expo.
"This annual event is vital to Philippine trade and business as this exhibition allows the construction industry to know the latest trends in design and technology and creates many opportunities for buyers, suppliers, designers, architects, engineers to meet, exchange ideas and move the country forward," said Hero Yu, president of the Federation of Electrical and Electronics Suppliers & Manufacturers of the Philippines.
Another testimonial from Philippine Hardware Foundation Inc. president Henry Lee indicates that WORLDBEX has continuously proven to be on the top of the list for serving the community with its top notch design ideas and innovative construction materials.
From the wide array of product and service displays as well as live demonstrations to an engaging lineup of event highlights, plus its very own mobile app that will allow visitors to seamlessly connect with exhibitors and with the associations and embassies' support, WORLDBEX 2018 is truly an event that will unite and lead the country's building and construction industry in "Shaping Innovations toward Sustainability".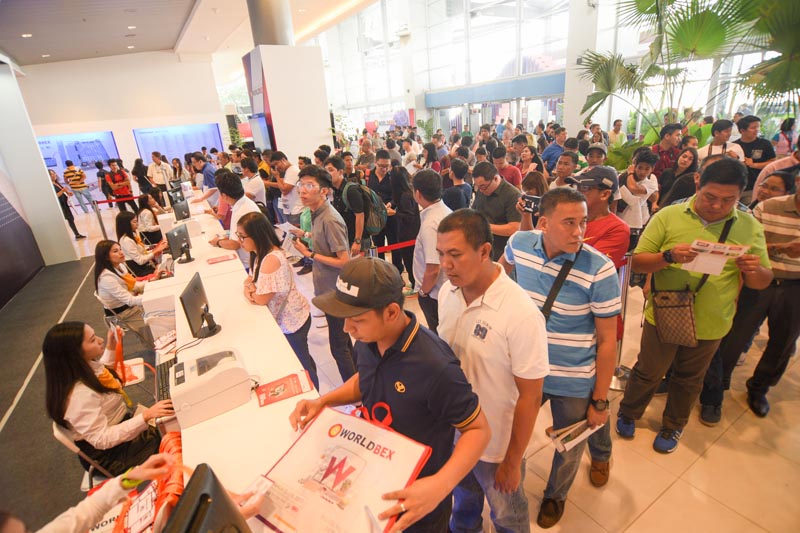 WORLDBEX adds another 3,000 square meters of space in the heart of the World Trade Center
For over two decades, WORLDBEX has been at the forefront of nurturing the growth of its industry. This year, it continues its plight towards realizing its aspiration as it returns for its 23rd edition.
Take part in building tomorrow as "WORLBEX 2018: Shaping Innovations toward Sustainability" happens this March 2018!