SEC issues new guidelines on blue bond issuances
September 25, 2023 | 12:00am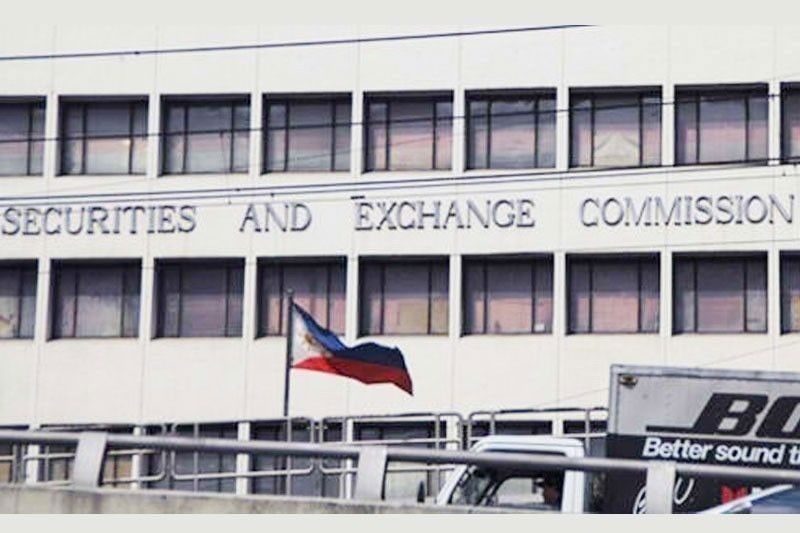 MANILA, Philippines — The Securities and Exchange Commission (SEC) has issued new guidelines for the issuance of blue bonds to encourage more companies to raise funds through this route.
The SEC said more than just a fund-raising option, blue bonds in the capital markets would promote sustainability in the corporate sector.
Blue bond proceeds are used to finance or refinance new or existing eligible blue projects and activities.
Eligible blue projects, according to the SEC guidelines, include ecosystem management and natural resources restoration of coastal, marine, river, lake, and other marine- or water-based ecosystems.
Projects also include sustainable fisheries management and sustainable aquaculture, which directly aim to address sustainable water management and ocean protection.
Furthermore, according to the SEC, the projects must contribute to the objectives of the United Nations Sustainable Development Goals, such as ensuring availability and sustainable management of water and sanitation for all, as well as the sustainable use of oceans, seas and marine resources.
Such contribution shall be assessed and quantified, if possible, by the issuer.
The projects would be assessed based on quantifiable performance measures, including reduced or avoided greenhouse gas emissions, savings in energy, water and plastic waste, among others.
The guidelines must be read and applied in conjunction with SEC Memorandum Circular 12, Series of 2018, or the Guidelines for the Issuance of ASEAN Green Bonds under the ASEAN Green Bonds Standards in the Philippines.
As such, issuers of blue bonds must also comply with MC 12.
The issuance of blue bonds must also comply with Sections 8 and 12 of Republic Act 8799, or the Securities Regulation Code provisions on the registration of securities, the SEC also said.
In all, the SEC guidelines are based on the Blue Finance Guidance Framework developed by the International Finance Corp. and the Green and Blue Bond Framework of the Asian Development Bank.
As part of its efforts to develop the country's capital markets, the SEC has promoted the growth of sustainable bonds and projects in the Philippines over the past five years.
In 2019, the SEC also issued guidelines for publicly listed companies on their sustainability reporting.
This year, the corporate regulator also adopted the ASEAN Sustainable and Responsible Fund Standards.
This set of measures will allow both Philippine companies and ASEAN-member investment companies and collective investment scheme operators to offer sustainable and responsible funds locally and across the region, according to the SEC.