Stocks to sustain weekly gains
January 17, 2022 | 12:00am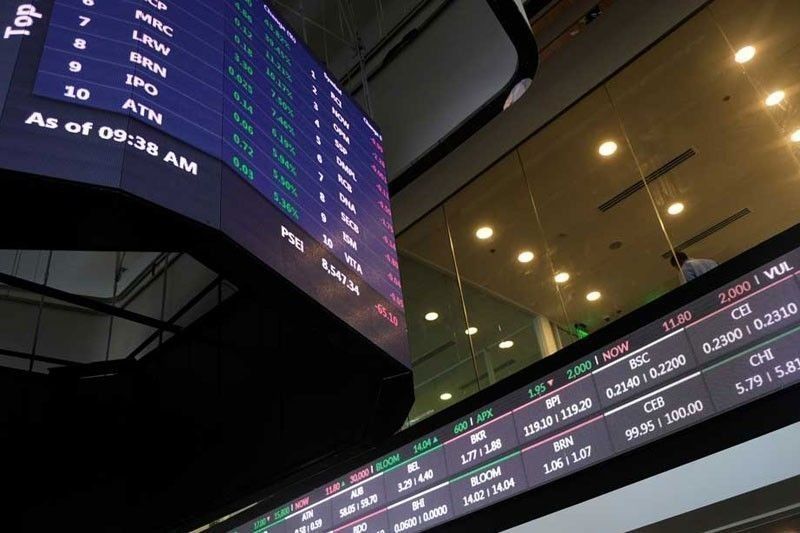 MANILA, Philippines — Despite cutting short a two-day rally last Friday, share prices still gained for the second straight week to recover from three consecutive weeks of losses since last year.
The 30-company main Philippine Stock Exchange index (PSEi) advanced for the second week of 2022 after declining for three straight weeks since last year.
Last week, it gained 250.23 points or 3.6 percent from the previous week to close at 7,261.34.
Economist Michael Ricafort of Rizal Commercial Banking Corp. said major the catalysts for the market this week are the latest balance of payments data to be released on Jan. 19; the trend in new COVID-19 cases after reaching new record-highs recently, as well as the status of the vaccination or booster shots.
The Department of Health reported that COVID cases reached a new record-high of 39,004 on Saturday, bringing the number of active cases to 280,813. Also, the positivity rate – the proportion of positive cases among those tested – reached a fresh pandemic high of 47 percent for the second straight day. Authorities have blamed the rapid community transmission of the Omicron variant for the spike in new cases.
In contrast, the record high during the height of the Delta variant infection was 26,303, posted on Sept. 11, 2021.
Against this backdrop, authorities have kept Alert Level 3 for Metro Manila and in 82 other areas until Jan. 31.
This provided a source of relief for the markets, easing earlier concerns on a possible shift to a higher Alert Level 4, Ricafort said.
Generally, market investors favor the shift toward smaller scale or granular lockdowns that would have less drag on the economy, he said.
He said the index's immediate major support stands at 7,100 to 7,140, which help keep intact the underlying upward momentum over the past week.
The next resistance, he said, is at 7,300 to 7,400 levels, which serve as the next hurdle versus further upside potential.