Duterte certifies urgent 3 economic bills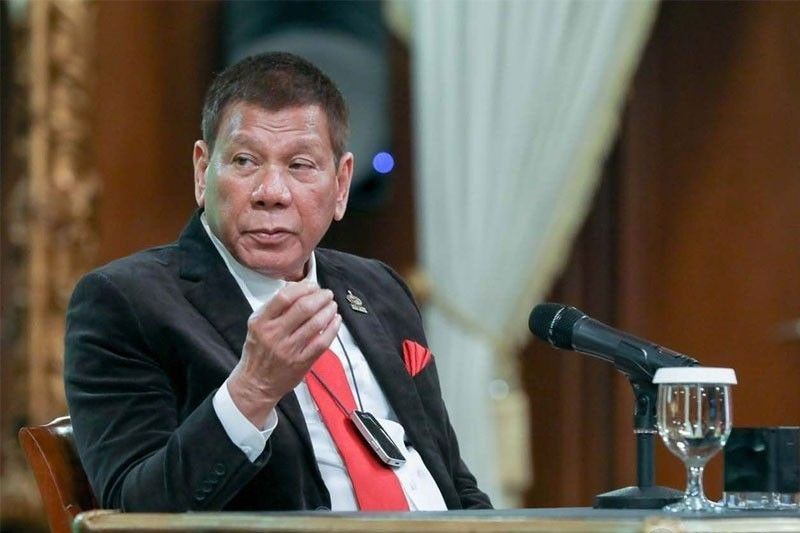 MANILA, Philippines — President Duterte has certified as urgent the passage of three economic liberalization bills that can help the country attract more foreign capital amid a difficult economic environment.
In an April 12 letter addressed to Senate President Vicente Sotto, a copy of which was shared by Finance Secretary Carlos Dominguez to reporters yesterday, the Chief Executive called for the immediate passage of Senate Bills 2094 (Public Service Act), 1156 (amendments to the Foreign Investment Act of 1991) and 1840 (Retail Trade Liberalization Act).
With the certification of urgency, there will be no need to observe a three-day interval between the second and third readings before the bills are passed.
Foreign business groups and local exporters likewise made a renewed call to Congress yesterday to pass these key reforms, including the Open Access in Data Transmission Act.
Duterte said prioritizing the passage of the measures would "address the immediate and continuing need for legislative reforms to provide a more conducive investment climate, increase job opportunities, foster more competition, and further spur the country's economic growth."
Duterte's economic team has been pushing for the passage of the liberalization laws to enable the country to gain from the diversification of global investments away from China and into other Asian countries after the COVID-19 pandemic exposed vulnerabilities in the supply chain.
The National Economic and Development Authority (NEDA) has said little can be done to ease foreign restriction on investments through the update of the Foreign Investment Negative List (FINL), which serves as a guide on which industries would be open to foreign participation and to what extent as executive action has already been exhausted.
The current FINL allows full participation in five investment areas, the restrictions in which can be eased by executive power and do not require legislation.
These are internet businesses, which has been excluded from mass media; teaching at higher education levels provided the subject being taught is not a professional subject covered by board or bar examinations; training centers that are engaged in short-term high level skills development that do not form part of the formal education system; adjustment companies, lending companies, financing companies and investment houses, and wellness centers.
The proposed amendments to the Retail Trade Act seeks to ease the equity and capitalization requirements for foreign entrants in the retail sector.
Amendments to Public Service Act, meanwhile, proposes that all transmission of electricity, distribution of electricity, and water works and sewerage systems shall make up the exclusive list of public utilities. It likewise raises the foreign ownership limit in public utilities.
The proposed amendments to the Foreign Investments Act, meanwhile, covers the lowering of capital requirements for foreign investments subject to certain conditions on technology and employment.