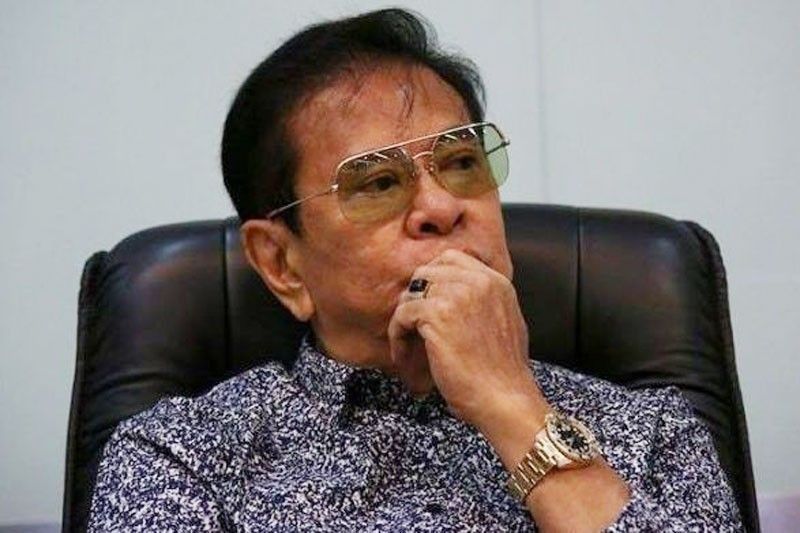 Dito inks tieups with Chavit firm, ABS-CBN unit
MANILA, Philippines — Third telco player Dito Telecommunity Corp. has secured agreements with the group of politician Luis Chavit Singson and ABS-CBN unit Sky Cable Corp. to help strengthen its bid to provide world-class telecommunications services in the country.
Dito chief administrative officer Adel Tamano said the country's new major telco player recently signed an agreement with LCS Holdings Inc. for the lease of common towers which the latter will put up in key areas of the country.
"LCS, despite conceding to Dito in the third telco bid, is still very passionate in fulfilling its commitment to the public to improve the quality of telecommunication services, with the underserved first in mind. Together with our partners, we will go full blast on manufacturing and rolling out common towers and other telecommunication infrastructure in the country," the Singson-chaired LCS Group said.
The deal is the first common tower agreement signed by Dito, which earlier expressed intent to maximize the use of the tower companies to hit the targets under its five-year commitment to the government.
The company earlier said it would need about 3,000 towers to attain its first year commitment in terms of network coverage.
"We are serious in our commitment and will be breaking ground within the next few days for the first of many cellular sites for Dito Telecommunications in cooperation with the LCS Group," Tamano said.
Aaron Tan, chief executive officer for information communication and technology of the LCS Group, said the agreement with Dito is the beginning of many other partnerships as it is also eyeing to work with the other mobile network operators who may be interested to co-locate at its strategic sites.
Meanwhile, Dito also signed a deal with Sky Cable for the utilization of the latter's unused fiber-optic cables within Metro Manila.
Sky Cable offers an array of products on various platforms such as its flagship Skycable, a leading cable brand known for its extensive programming and lineup of high definition channels, as well as Sky Fiber which offers unlimited fiber internet.
Dito said the landmark agreements with Sky Cable and the LCS Group would be crucial for Dito's planned network roll-out.
"These two deals allow Dito to tap reliable local partners and their existing telecommunication infrastructure assets to support our network rollout, without having to build everything from scratch, done to ensure that we soon deliver on our promise of faster, more affordable, and most importantly secure internet connectivity for our countrymen," Tamano said.
Dito is a consortium composed of state-owned China Telecom and Davao-based businessman Dennis Uy's Udenna Corp. and Chelsea Logistics and Infrastructure Holdings Corp.
It is investing P20.5 billion to put up in Clark, Pampanga a data center which will hold operational departments, network operations center and regional center as well as serve as the hub for its research and development in the telecommunications space.
Dito committed to increase basic internet speed to 55 mbps and cover 84 percent of the country's population over a five-year period through a total investment of P257 billion.