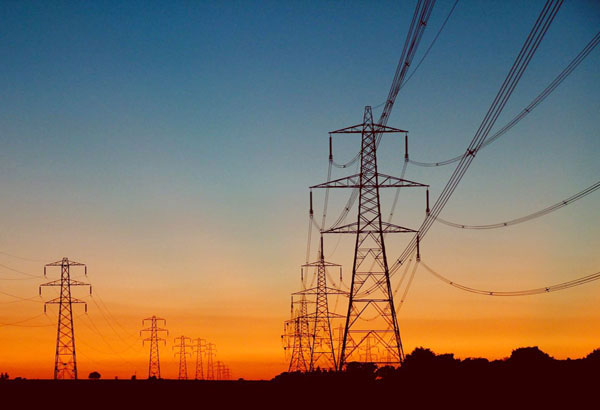 Competitive bidding for Power Supply Agreements starts
MANILA, Philippines — Power distribution utilities (DUs) should start undertaking competitive bidding for the power supply agreements (PSAs) affected by the Supreme Court decision, the Department of Energy said.
The agency will call Manila Electric Co. (Meralco) and other affected stakeholders to a meeting to direct them to undergo CSP, DOE assistant secretary Redentor Delola said in an interview during the Future Energy Show Philippines 2019.
He said the PSAs with power plants that have yet to build should immediately conduct competitive bidding once the new rules are out.
"We will have a meeting with Meralco, with all of the stakeholders this week. We will tell them to conduct CSP," Delola said.
The Energy Regulatory Commission (ERC) is currently finalizing the rules on CSP, including a format for PSAs for all power players to follow to secure supply in the grid and to protect consumers from sudden spikes in power rates.
The recent SC decision invalidated all PSAs signed after Nov. 7, 2015, the original implementation of the CSP policy which requires distribution utilities and electric cooperatives to undertake competitive bidding to secure PSAs with generation companies.
Instead, the CSP policy was implemented on April 30, 2016 to give power players a transition period to comply.
This includes the over 3,500-megawatt (MW) supply secured by Meralco with several generating companies, including subsidiary Meralco Power Gen Corp., which covers 70 percent of the over 90 contracts with an estimated combined 5,000-MW capacity affected by the SC decision.
However, out of the over 90 contracts hit by the CSP directive, there are contracts that are already in effect.
"The issue really is on those contracts that are operating," Delola said.
"But it will not really affect supply since these power plants are already operating. Instead, they can supply through WESM (wholesale electricity spot market) so there won't be any supply disruption," he said.
But Sen. Sherwin Gatchalian said there are emergency situations that can can trigger an emergency purchase.
The lawmaker said the ERC would be the one to determine whether the PSAs can be closed through negotiations as this is part of their rate setting.
"They have to evaluate carefully if it will fall under what we call emergency cases because not all can be categorized as emergency cases, that they can now skip bidding," Gatchalian said.
"If these are determined to be emergency cases and that they can go into bilateral negotiations, those contracts should only be short-term contracts, and it will just bridge the time CSP can be implemented," he said.
Gatchalian said the bilateral contract should only last from 30 days to a maximum of six months to bridge the gap that will be caused by the ongoing CSP process.
The whole CSP process usually takes up to six months, that's why Gatchalian urged the DOE to shorten it to 30 to 45 days.