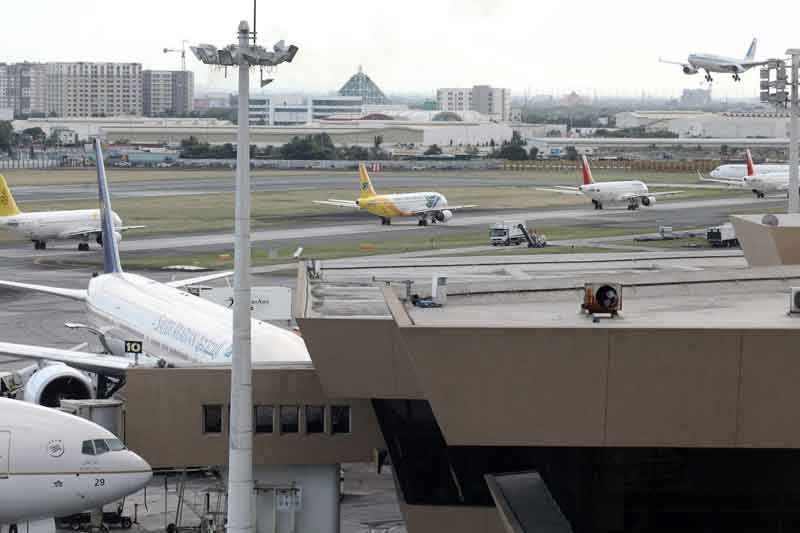 This is no thanks to the milling and paving of the Ninoy Aquino International Airport's primary runway, known as Runway 06/24.
Rudy Santos
EYES WIDE OPEN
-
Iris Gonzales
(The Philippine Star) - January 31, 2019 - 12:00am
If you've travelled in and out of Manila lately, your flight was sure to have been delayed – longer than usual, that is.
This is no thanks to the milling and paving of the Ninoy Aquino International Airport's primary runway, known as Runway 06/24.
The runway, numbered as such because of the magnetic compass direction it is oriented to – 061°/241° – is around 3,737 meters long and badly needs refurbishment, according to authorities.
But the actual schedule of the work has sometimes deviated from what was previously advised, messing up the flight schedules – to the nightmare of both airline companies and passengers.
I heard that there were several flights diverted to Clark – only as a waiting area – until they were ready to land at NAIA.
In an advisory sent early this month, the Department of Transportation (DOTr) said the runway repair would continue on until next month.
The milling and paving of runway 06/24 and the ongoing overlay has a target completion date of February 2019 for the civil works portion and June 2019 for the electrical portion, according to DOTr.
The horror stories of affected passengers just kept on coming. There's one passenger who waited for hours at the Cebu airport. They were told by the airline company that Manila's runway was blocked. They were offered donuts but even the free donuts would cause irritation because it turned out there weren't enough donuts for everyone.
At another time, this time from Davao, passengers had to sleep in the airport because the plane that was supposed to bring them back to Manila was not able to leave Manila on time.
An international flight from the other side of the globe also landed in Manila three hours later than scheduled.
The STAR reporter Maureen Simeon also had her own horror story. Her flight from Siem Reap to Manila last Jan. 19 was not just delayed but was cancelled. Imagine that! She was told it was because of the "situation in NAIA and some internal problems."
How do you explain to passengers all these? There's no reason good enough for tired and exhausted passengers who can't wait to go home.
Welcome to Manila, ladies and gentlemen, welcome to the land of mayhem. It seems there's no end to the chaos in our daily lives.
Of course, we certainly welcome the rehabilitation and even the reconstruction of NAIA, its terminals and its runways but there has to be a more systematic way of doing it.
We can't mess with work schedules, otherwise there is a domino effect on all stakeholders – a single disruption will affect every passenger on that affected flight, every crew member on board and every husband, wife or lover waiting for them.
Connecting flights will be missed and an urgent meeting may have to be skipped, too. The result, really, is an interrelated series of unfortunate events.
The movie Babel starring Brad Pitt and Cate Blanchett comes to mind. No, it wasn't about airports or airlines or flight delays. It was nothing like that at all but it shows how a single incident can affect the lives of many.
The film showed how that one incident caused common sorrows to four groups of people on three different continents – two young Moroccan goatherds, a vacationing American couple, the Mexican nanny of the couple's son and daughter and a deaf Japanese teenager.
The current situation at NAIA puts the spotlight once more on the precarious situation in our airport.
It really is a waiting disaster.
I know I am sounding like a broken record but there is a need to say it again and again.
We need a new airport already and we needed it yesterday. All these delays in the approvals of the airport proposals are worsening the problem.
Sangley
Proponents of the Sangley Point International Airport, for instance, promised to develop a world-class gateway.
No less than Transportation Secretary Arthur Tugade supports the Sangley Airport proposal.
He believes in a multi-airport strategy to give passengers more options as he recognized the limitations of the already congested NAIA.
But the government has to get things going.
Even Philippine Airlines president Jaime Bautista said they have already asked the DOTr to fasttrack the completion of Sangley Airport.
PAL can operate its small airplanes – its Q400s from Sangley.
I also talked to low-key taipan Carlos Chan recently and asked him about his thoughts on having new airports.
Chan, chairman of the Liwayway Group and whose company has a factory in Cavite, is a frequent traveller, visiting his factories abroad.
He also thinks Sangley is an ideal site for a new airport.
Bulacan
At the same time, Chan also welcomed tycoon Ramon "RSA" Ang's proposal to build a world-class airport in Bulacan.
Bulacan, he said, is a nearer alternative compared to Clark.
He is also confident that RSA can build a world-class airport as promised.
NAIA
Going back to NAIA, the government should also allow the NAIA Consortium to finally commence with its plan to overhaul NAIA. Time is ticking.
I'm guessing there is still a debate on the final terms of the concession agreement. Hopefully, both sides will be willing to compromise for a better gateway, one we all deserve.
Iris Gonzales' email address is eyesgonzales@gmail.com. Follow her on Twitter @eyesgonzales.