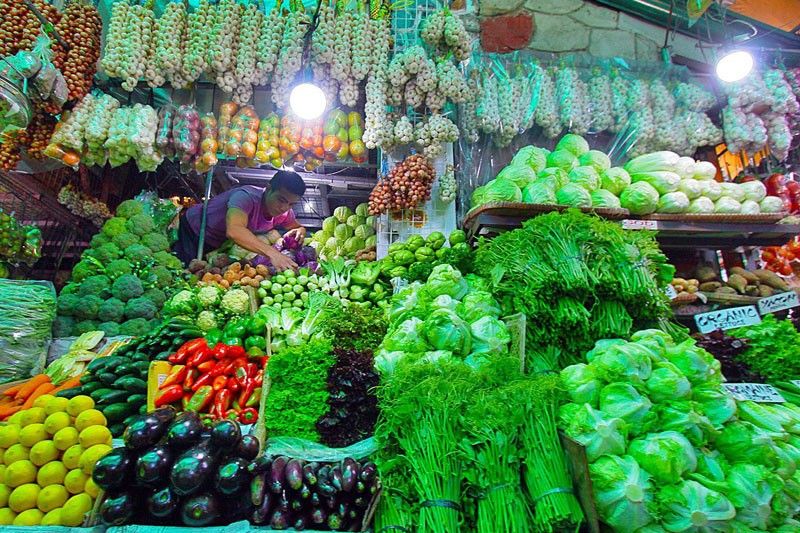 At its fourth policy review for the year, the BSP's monetary board decided to hike policy settings by another 25 basis points.
File
BSP lifts policy rates anew to counter rising commodity prices
MANILA, Philippines — As widely expected, the Bangko Sentral ng Pilipinas on Wednesday lifted anew its key rates following a similar move last May to arrest rising commodity prices.
At its fourth policy review for the year, the BSP's monetary board decided to hike policy settings by another 25 basis points.
The central bank also struck a more hawkish tone, saying monetary authorities won't think twice to "take further policy action as needed" to ensure price stability. The BSP earlier said the May rate hike was enough to cool down inflation.
Governor Nestor Espenilla, Jr. explained that in deciding to tweak policy rates for a second consecutive month, the central bank noted that inflation expectations remained elevated this year amid risks posed by "second-round" pressures from expected higher minimum wages and public transport fares.
"We're also seeing more volatility in the exchange rate which potentially adds to the dynamics on inflation that we need to be careful about," Espenilla told a press conference.
Higher interest rates discourage people from borrowing money and spending, causing a decline in demand which, in turn, tempers inflation.
The latest round of tightening is also expected to help the local currency, which has been hovering at 12-year lows on the back of a ballooning trade gap and normalization of monetary policy in advanced economies.
Inflation view
Inflation spiked to a fresh five-year high of 4.6 percent in May, putting the year-to-date figure to 4.1 percent or above the BSP's 2-4 percent target range.
Meanwhile, a weakening Philippine peso—which has sunk to the 53:$1 level—and a series of policy tightening by the US Federal Reserve have triggered a sell-off at the Philippine stock market, which officially slipped into bear territory on Wednesday.
"What the BSP is signalling to the market is that first and foremost, we truly put a lot of focus on hitting our inflation target," Espenilla said.
"This year it seems like it's no longer possible but definitely we'll try to hit the target next year and that's what we are prepared to do in terms of policy action," he added.
Citing a slowdown in inflation momentum, the BSP decided to trim its inflation forecasts to 4.5 percent from the previous estimate of 4.6 percent for 2018, and to 3.3 percent from 3.4 percent for next year.
The BSP likewise expects inflation to peak in the third quarter of 2018, or "earlier" than its previous projection.
In a market commentary, analysts at Nomura said they maintain their view that the BSP will follow up with another 25 bps rate hike at its next meeting in August, saying inflation will likely keep its ascent in coming months.