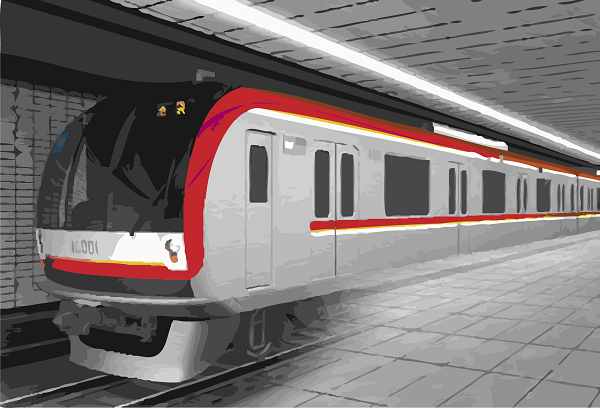 The Mega Manila Subway is aimed to be a 25-kilometer underground transportation system connecting major business districts and government centers. In its first year, it is expected to serve 370,000 passengers per day. File photo
NEDA OKs P355.6-billion metro subway project
MANILA, Philippines
—
A project that will build the country's first subway system is now one step behind construction after a government body approved it for implementation by 2018, the National Economic and Development Authority said on Wednesday.
The P355.6-billion Metro Manila Subway Project Phase 1 has been approved by NEDA's Investment Coordination Committee (ICC), which evaluates big-ticket infrastructure projects worth at least P1 billion.
It will now go to the NEDA Board, chaired by President Rodrigo Duterte, for final evaluation and approval, after which it can be bid out.
"The first phase of the (project) will not only ease traffic in Metro Manila, but also improve the quality of life of Filipinos," Socioeconomic Planning Secretary Ernesto Pernia was quoted as saying in a statement.
"For one, carbon emissions will be reduced and with greater mobility, people can spend more time on things that matter to them," he added.
The project will run from Mindanao Avenue in Quezon City to Ninoy Aquino International Airport in Parañaque. It was first conceived in 2015 under the previous administration and whose initial studies were conducted by Japan.
While full government approval may be secured soon, it's impact on traffic will only be felt by 2025 when construction, targeted to begin 2018, is expected to have already completed.
Currently, the Philippines does not have a subway system but rely on three elevated railways in Metro Manila, the center of business and economy.
Of the three railways, Light Rail Transit lines 1 and 2 are both operating below daily capacity, but the busier Metro Rail Transit 3
—
which 560,000 passengers are riding daily
—
are way beyond its daily limit of 380,000.
Meanwhile, data show LRT-1 has an average of 440,000 daily passengers against a 640,000-capacity. LRT-2 has the smallest passenger volume of 217,000 against 570,000 capacity.
Aside from the Metro Manila subway, the government is also building the first railway in Mindanao starting next year. The first phase of the project will cost P120 billion.
Meanwhile, NEDA-ICC also approved the use of hybrid public-private partnership scheme for the construction of new airport in Clark, Pampanga.
This means the government will build the project and transfer it to a private consortium for operations after.
The ICC also approved P3.5-billion Lower Agno River Irrigation project amounting to P3.5 billion.
The project will cover the development of new service area and rehabilitation of the Lower Agno River, with a combined total of 12,650 hectares service area.