The Good, The Bad, The Issy & Co.
November 29, 2019 | 12:00am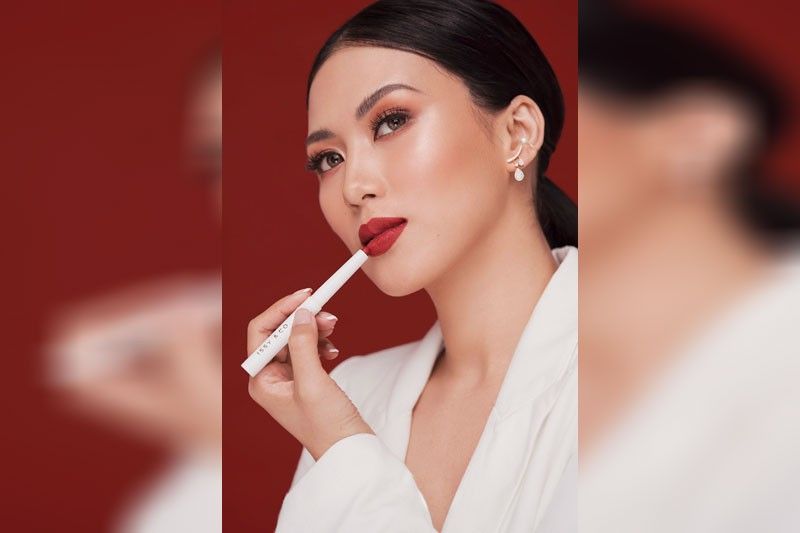 When I first saw Issy & Co. Cosmetics pop up on my Instagram feed, I felt an immediate curious tingle. Their packaging comes in a variation of rectangular thick frosted glass and glossy cream-colored components, all detailed with embossed black text. A clean choice of Serifs exclaims their core virtues: cruelty-free, gluten-free, vegan, dermatologist tested, and paraben-free. Their range brags of being multi-use and "wearable products that will help you achieve your beauty goals with minimal effort and at minimal cost." They boldly pronounce that it's "beauty made easy." That is a promise that excites me to my deepest beauty-obsessed core.
This month saw the brand's freshman launch, where Issy & Co. released a lineup of five different products: the Cream Tint, the Multiuse Crayon, the Lipstick Pen, the Liquid Lipstick, and the Cushion Lippy. Each product comes in six different shades, with a selection that's beautiful, easy to wear, and mindful of a wide range of skin tones. The formulation of the shades makes them look quite expensive, in that they are vivid but creamy-looking, and never garishly bright. As for how it performs, let's break it down:
The Skip It
The Lipstick Pen (P299) was the one I was most excited for, and was further hyped by the soft mauve nude of the shade Ballet Slipper. So to say that the formula was a real disappointment for me is not easy to say. There is a real tug to this product that pulls on the surface of your skin and leaves a sticky sort of feeling upon application. Smack your puckers together and it's flypaper city. The little nub of the pen was too small, making the color apply streakily. You can also feel the product wiggling in the tube as you apply, like it's about to snap off inside, which isn't the most pleasurable application experience in the world. A hard pass.
The Make It Work
The Multiuse Crayon (P399) also should have been up my alley, particularly in a gorgeous, luxe shade appropriately named Cashmere Pink. Its ingredient list details the same as the Lipstick Pen, so the texture is quite similar, except this one sets down more into a more comfortable powder-like finish. A quick try with separate bases — an oil, a moisturizer, foundation and a powder — still couldn't counteract that persistent tug. But the real drawback is its seeming inability to layer. Its natural tendency to set works against it, so it turns patchy and removes any product underneath as you apply more of it. When you then try to build up that color on even the most exfoliated of lips, the product also balls up into little particles. Your best bet might be to do a super light wash on the eyes, skip the cheeks, and swipe on the lips over a layer of lip balm. But really, especially given the skew of the brand, I'm just not here for any product at any price range that requires so much work to make it work.
The Builder
The Cream Tint (P299) is a light liquid texture. The shade Sangria looks vampy in the tube, but applies much sheerer. When dotted on the cheeks, it tends to cling to where you first apply (I was seriously left with the dreaded Queen Amidala cheek game I thought had died with water tints in the early aughts). But on the eyes? A different, infinitely more pleasing story. It starts off as a light, Euphoria-approved wash. The cling I mentioned works in its favor this time, allowing you to build pigmentation in targeted areas, like the crease or outer corner. The color also builds up beautifully on the lips, and wears extremely comfortably.
The K-Beauty Cousin
The best texture the brand has come out with has to be the Cushion Lippy (P399). Its translucent liquid is dispensed through a click-type cushion tip applicator, and the shade Ooh Lala is a punchy, bright strawberry that's perfect for that popsicle gradient lip. The formula is truly enjoyable, and is the one in this entire range that has the most slip and blendability. It feels weightless and hyper comfortable, its pigmentation very even and buildable. It has decent longevity and wears off well. Had it been in a different packaging, this would be a 12/10, but the click pen feels a little passé. The size of the cushion applicator is too big to offer any precision or real ease if you have any less lip than Kylie Jenner. However, the applicator does dispense a nice amount of product to the cheeks, making it a perfect compact little cheek tint that won't spill everywhere.
The Dark Horse
The Liquid Lipstick (P349) is a straight-up banger — a great surprise to someone like me, who hates liquid lipsticks. The color Love Potion is a rich maroon (I advise trying this out layered over a dark brown kohl to make a fall-festive liquid eyeliner should you have the chance — absolute chef's kiss). It applies evenly on the lips and dries down to a powder finish. Confidently chow down on that sisig because this isn't going anywhere, and will definitely require an oil-based remover at the end of the day. If you're not a fan of how matte liquid lipsticks wear, this likely won't change your mind, but it is one of the more comfortable formulas I've tried in this genre. If you love yourself a budge-proof liquid lipstick, or have been interested in trying it out, this one gets a big thumbs up.
The Verdict:
I believe this brand leads with great intention, and I sincerely hope it blooms in its succeeding releases. We need more affordable, cruelty-free, local brands permeating mainstream beauty, but we also need them to clear the bar, not just meet it. Frankly speaking, the market is saturated with brands competing at similar or lower price points, with each of them pushing out products that stand up to high-end counterparts and consistently sell out for good reason. While Issy & Co. does have some decent options, the majority of these textures lack a level of sophistication and ease needed to become unfussy, no-brainer products one immediately reaches for. The thrust of the brand sets up the expectation, but these just aren't as quick and effortless as they claim to be. If you ask me, beauty can still be made easier.
* * *
Issy & Co. Cosmetics is available online at Shopee and BeautyMNL. For more information, check their Instagram account @issyandcompany.