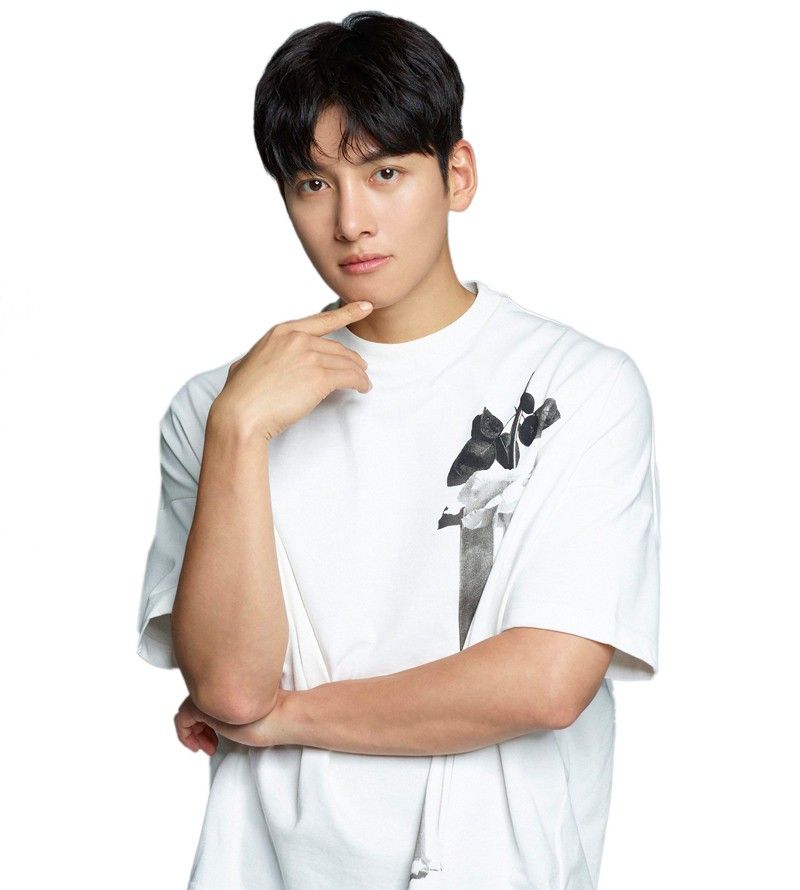 I always say a simple "Hello, I am actor Ji Chang Wook."
Ji Chang Wook: I'm so happy, I can't remember the last time I cried. I did recently, but I was acting in a military musical.
What makes JCW happy is his family, especially his mom whose photos he posts on Instagram. His mom was widowed when his dad died of cancer.
A few months ago, I texted Ben Chan who was on a usual working trip abroad: "Can you please make Ji Chang Wook (JCW) a Bench endorser? His TV dramas are so good! You should watch Empress Ki, Suspicious Partner and Healer. He is an excellent actor, and he's very handsome, too!"
His reply: "We are working on it. I am watching and finishing Healer now."
Then, last June 14, Ben — who has a fabulous sense of humor — was, of course, joking when he texted me: "Millet, are you a fan of the Healer?"
And that signaled a serious invite for a trip to Seoul where Ben and his Bench team would do a pictorial of JCW for billboards as the latest Bench endorser.
In Seoul, we were thrilled to see the image of JCW (fans call him Wookie) painted on a wall on Garuso-gil street, and I felt like a #Kdramafangirl, which I proudly am. Not only because, for a romantic fool like me, there are a lot of love stories out there on Netflix and iflix waiting to give the viewer temporary insanity. But also because with the help of good scriptwriting, excellent production design and amazing costumes, K-dramas let the viewer rediscover the history and culture of Korea in a most entertaining way.
Instead of the clichéd boy-meets-girl plots, they go deeper into themes like karma, poetic justice, filial piety, reincarnation, teleporting, time travel, diaspora and alternative realities. They even have a mythical drama where North Korea and South Korea become united because a female military officer from North Korea and a prince from South Korea fall in love.
And with a handsome movie prince like Ji Chang Wook, my passion for Hallyu — or Korean Wave — is sealed. Did I almost forget about Hollywood?
During the pictorial of 12 changes for Bench, which took practically the whole day, JCW was a charmer. "He is so mabait, smiling at us," said a Bench team member. "He just stepped into the studio unannounced without any fanfare, and greeted us."
He was friendly and approachable. We forgot that it is actually easier to make an appointment with a country president than with a Korean superstar. These K-drama and K-pop stars are mobbed everywhere they go, it is impossible for them to enjoy simple pleasures in life, like eating street food. Once, JCW arrived at a film location and couldn't work because a huge, uncontrollable crowd had formed there. He and the crew immediately moved to another site.
JCW, after all, has won numerous Best Actor and Excellence Awards, and is on the list of 10 Most Handsome, 10 Most Popular, 10 Highest Paid actors in Korea. On Instagram, JCW has 9.5 million followers.
In the Philippines, JCW has legions of passionate fans. Perhaps inspired by JCW's good image — an only child, he is so devoted to his mother who became widowed when his father died of cancer when JCW was about 11— his followers are "fans with a heart." They raise funds in his name, to donate to children with cancer.
Under their "Alkansiya" project in honor of JCW, the fans raised money to help a child with a rare cancer called Ewing's sarcoma.
A story is told about how JCW once cooked rice cake soup and shared it with people on the streets.
I felt his graciousness during my 15-minute interview with him when he smiled and stood up like a gentleman as I entered the room, then extended his hand for a welcoming handshake. The handshake was firmer when I said: "You look even more handsome in person!"
Said like a true fangirl.
Philippine STAR: Your ability to transform into different characters is amazing. You are called the Man of Many Faces. You were a feisty, mysterious action guy in Healer. Then in Empress Ki you were a spoiled, weak Yuan Dynasty emperor who later transformed into a powerful ruler. In Suspicious Partner, you were a stern prosecutor, searching for truth. How do you immerse yourself in the different characters you play for drama, action, comedy and thriller films?
Ji Chang-Wook: To be honest, although there are times when I change colors and character to fit the acting myself, it is usually the tone of the movie or drama that determines my color. It is inevitable that the number of colors that I can express by myself is limited, but when they are mixed with the genre or color of the movie or drama, each character is expressed more clearly.
For your role in Healer, you took martial arts lessons. Tell us more about this.
When there is an action scene, the preparation for the role is not easy. Starting a month or two before, I had to go to an action school and start training with the martial arts team that also helped as the stunt team. The training included stamina training and trainings where we would go through certain action scenes with the movements planned in advance. This was how we exercised and prepared. Also, in Healer, there was a lot of roof jumping and running. To make these scenes unique, we came up with ideas together and the martial arts director helped us at the scene as well.
You did compulsory military training from August 2017 to April 2019. What did this experience teach you and how did it empower you as a person and a citizen of Korea? Tell us about your interesting projects with fellow actors during your military service.
I went to complete my military service and actually lived with people who were a lot younger than I am. And this was an experience where I was able to look back at myself. Actually, once you think it is a waste of time, it can really be a waste of time. But within the time I spent with my friends, I tried hard to make the time meaningful and did have a meaningful experience. Also, during the service, I participated in the musical, within the military. And because I was able to do the things I could do, the one year and eight months I spent, which can be expressed as long or short, was very meaningful to me.
You started your career in a musical production and you have launched your singing career in China. You even sang one of the soundtracks in Healer. What kind of music do you personally prefer?
Among Korean artists, I personally am a big fan of the singer Lee Juck. I listen to his music the most. I am such a big fan that before my military service, I asked people around me so I could have an opportunity to have a drink with him.
When was the last time you cried? What makes you cry? When doing scenes where you have to cry, what sad things do you think of?
I can't quite remember the last time I cried. The last time I cried because I was sad was probably a very long time ago. In fact, I cried most recently when I was acting in the military musical Shinheung Military Academy. When doing scenes where I have to cry, I usually don't think of anything new, but concentrate on the situation and character itself. This way it is more comfortable for me to act and the results turn out to be more natural.
On the other hand, what makes you happy?
Things that make me happy are my family, friends and my dog (Ggoma, also spelled as Kkoma). There are also little things, like eating delicious food.
We know that you enjoy playing online games. Your favorites? What else do you indulge in to remove stress from work?
I actually play a lot of games on my phone and I don't play PC games. Actually, I don't have a computer at my house and it has been a long time since I've used a computer at all. I've barely used a computer after my early 20s. Since I'm always busy at work, I play games on my phone during the small breaks I get on the filming sites. I also like to exercise, spend my days off drinking and hanging out with my friends, riding motorbikes.
How do you describe yourself? Which character in your TV dramas and movies comes closest to your personality? Any dream role you want to do in future movies?
This is a very hard question. I always say a simple "Hello, I am actor Ji Chang Wook." Since my job is an actor, I believe this is the simplest and clearest way to introduce myself. If I was to describe myself, I would say that I am 32 years old, and I am actor Ji Chang Wook.
The second question is a question that I've been asked a lot before, but also one of the hardest to answer. In fact, there was no character that was similar to me. But that doesn't mean the characters were totally different from me. When looking back at the characters I have acted as, although they are different figures from who I am, since I am the one acting as them, there are characteristics of mine that infuse into the roles. Therefore, there are subtle similarities, but it is very hard to clearly state which parts are similar, because the characters itself are very different from who I am.
I actually have a lot of goals as an actor and want to try various different things. In terms of genre, I want to slowly try all of them, including action, mellow, thriller. This is the same for character as well.
How do you decide which scent to use?
I choose my perfume according to my mood or the weather from day to day.
If not an actor, what would you have been?
I would probably be a very ordinary worker working at a company, receiving my salary… Also, at my age I probably would have been married. I think I would just have been living a very ordinary life.
Can your fans in the Philippines look forward to your future visit to Manila?
Yes! I do have plans to go to the Philippines and have a fan meet. The exact date is not out yet, but believe there will be plans soon.