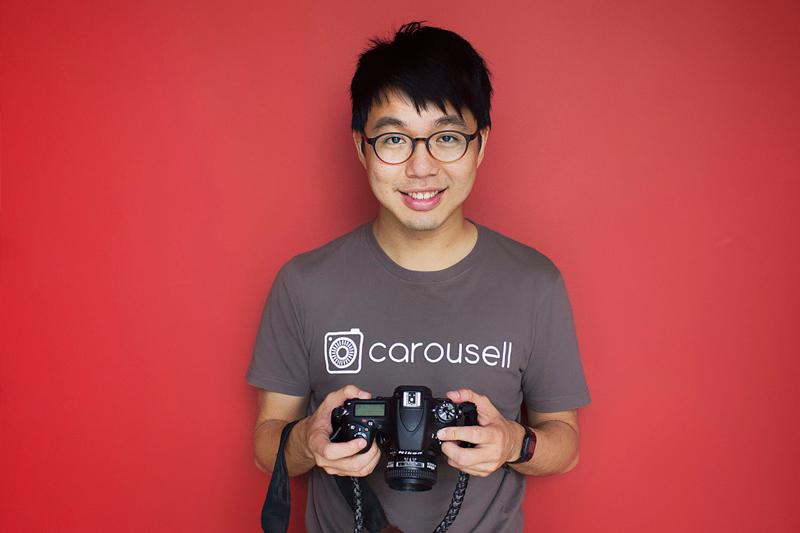 Thrift master: Carousell CEO Marcus Tan wants to make selling your old stuff a seamless experience.
Selling those old shoes? We've got the place.
MANILA, Philippines - While you're still pretty gung-ho about fulfilling those New Year's resolutions, why not try actually accomplishing one? (Just one, I swear. You don't have to quit eating carbs.) Cleaning out our closets is probably top of mind when we hit that 2018 refresh button — the organization urge gives us a sense that we've got our lives together. Almost. Baby steps.
So what to do about all the stuff we want to get rid of? Aside from things we can donate or throw out, there are a lot of things that might be good enough to sell. While your mom might prefer a good old-fashioned garage sale, ain't nobody got time for that. Consider Carousell instead: a mobile classifieds marketplace that allows you to sell virtually anything — from clothes, shoes, electronics, makeup to even secondhand playing cards. All you need is a smartphone and a decent internet connection.
But even if the internet service is less than ideal — especially here in the Philippines — Carousell makes sure that the app can work even with a shoddy signal. This is particularly important to Carousell, because the Philippines is one of the app's fastest growing markets. "We're trying to make the app cleaner, so it doesn't require too much data, " explains Carousell CEO Marcus Tan. "So the app is still able to load even with low signal. The app itself is smaller. The images in the app itself are optimized as well."
Marcus goes on to explain that this is why Carousell only allows four photos to show off an item. It's the perfect number to post, but not so much that it will take forever to load. "We don't want people to get frustrated when they use the app," says Marcus.
As an app that is revolutionizing the way we reuse, recycle and up-cycle our old things, Carousell is constantly looking to innovate when it comes to features. According to Marcus, they are working to allow users in the Philippines to boost their listings. So, for a small fee, you can easily put your item on top of the app's classifieds page, ensuring that buyers will see yours before anyone else's. (Pro tip: best use this for more high-value items, to make the most out of the sale.) Most enticing is a feature that suggests a price for commonly sold items, based on how much they have been sold before — using artificial intelligence. So if you're looking for a place to sell your pre-loved stuff… where else are you gonna go?
* * *
Carousell is available for free at the Google Play store for Android at the App Store for iOS.