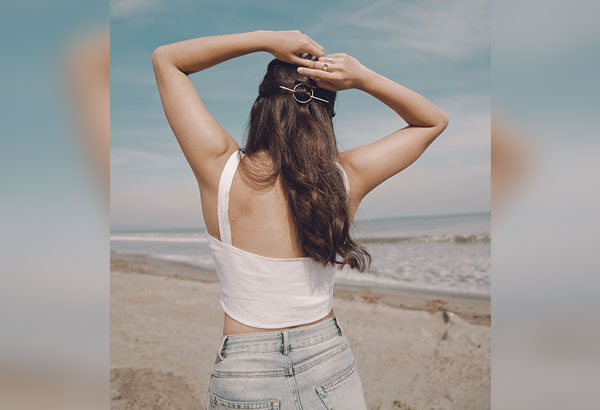 Hairpins, clips and barrettes in sterling silver make up the Nami x Suyen collaboration.
David Milan
(The Philippine Star) - December 14, 2017 - 4:00pm
MANILA, Philippines — Local jewelry brand Nami reimagines hair accessories with hairstylist du jour Suyen Salazar for Nami x Suyen, the young label's sophomore collection and first-ever artistic collaboration. The often not-thought-about clip takes on new shapes and forms; once a dull item of function is now turned into a contemporary, plated series tinged with Salazar and Nami's reimaginings.
A continuous approach of the brand's minimalist aesthetic, the collection is the brand's first plunge into crafting hair accessories. Inspired by an incident where they had to style a model's hair with their own pieces, Cath Sobrevega and Ina Tirthdas of Nami struck a venture with Suyen, who coincidentally was also born in Negros but grew up in New Jersey.

"We had instant chemistry," tells Tirthdas. "Suyen's work reflected the brand's aesthetic and values so much. It's simple and uncomplicated, always working with the raw beauty of one's hair. It's never too styled — like Nami, it is effortless and lived-in."
The collaboration led to a seven-piece line that mixes the brand's muted appeal with their vision of the carefree woman. Every barrette, cuff, clip and pin follows the brand's short history of simplicity and craftsmanship. The accessories are hand-made by local artisans in sterling silver, can also be dipped in gold and rose gold, and appear in silhouettes of circles, sticks and squares.
* * *
Nami x Suyen is available online at www.nami.ph.