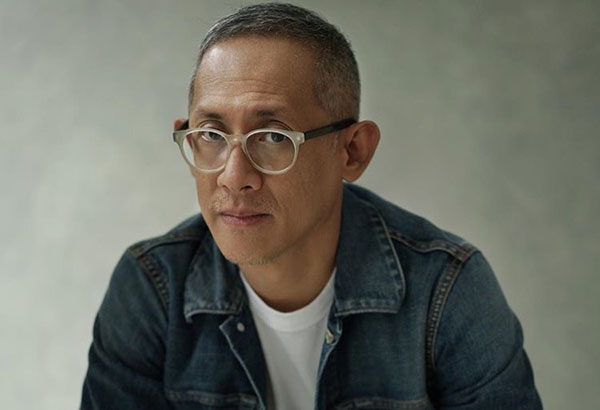 It's been a big year for Jappy Gonzalez: "There's a synergy that exists in retail. If you're not going to be playing that field, it's going to be hard to remain competitive. It's about consciousness."
A Philippine Star exclusive: Jappy Gonzalez is the 'new spirit of retail'
It's a big year for H&F," I tell Mark "Jappy" Gonzalez, as we get off the plane to Hong Kong.
The bespectacled founder and managing director of H&F Retail Concepts, Inc. considers the statement for a minute. "Actually," he says, "we haven't done anything different this year. We're always doing a lot of things in the background, that people don't see, but in terms of stores, we were just doing what we've always done this year."
He's right, I realize. Actually, it's been a big year for Jappy Gonzalez.
The retail maverick has been a crucial player in the local retail industry for three decades now. As the man behind H&F, he's responsible for directional, mold-breaking retail concepts like Univers and Homme et Femme, as well as the Philippine presence of Lanvin, Balenciaga, and Comme des Garçons. But it's only this year, when he was left with no choice, that the usually quiet and distant Gonzalez has allowed the spotlight to find him.
In September, the international trade publication The Business of Fashion included Gonzalez in its annual power list BoF 500, "the definitive professional index of the people shaping the $2.4 trillion fashion industry." The BoF 500 is handpicked by the editors of the publication, based on extensive data analysis, research and hundreds of nominations received from current BoF 500 members, including hall-of-famers like Anna Wintour and Tom Ford.
Gonzalez was only the third Filipino to be included on the list — and the only one based in the Philippines — after influential editor and publisher Stephen Gan (V magazine, VMan, Visionarie) and popular blogger Bryan Grey Yambao, better known as Bryanboy. "To be listed would mean that we are a viable market — which would open more doors, and perhaps in the long run, create a retail environment that evolves to Manila as a retail center," Gonzalez said at the time.
The significant recognition marked the first time the retail maverick agreed to a slightly more visible profile, even allowing for a TV interview (CNN Philippines) at one point. Last week, the usually reticent Gonzalez was once again compelled to enter the spotlight — at Fashion Asia Hong Kong's request, no less.
"Amado (Fores, Gonzalez's good friend and Margarita Fores' son) coined a term," Gonzalez says. "He calls it my 'peak and sneak.'" Fores had observed through the years that it had become Gonzalez's practice to leave right after the most significant moment — the peak — of events, gatherings, narratives. "He says it's the way I limit my exposure," Gonzalez says.
Fores says this is illustrated by how Gonzalez disappeared from Manila the day after the BoF announcement and then again after the BoF dinner to celebrate his recognition. "If there's anything important, we'll talk about it after, one on one," Gonzalez tells me. "That's where the action is."
* * *
As part of the fashion initiative of HKSAR Government, Fashion Asia Hong Kong aims to reinforce Hong Kong's position as the Asian hub for fashion trade and business development, through insightful conversations, engaging interactions, and cultural exchanges. Bringing together notable figures from various fields to discuss the issues facing the fashion industry today, Fashion Asia Hong Kong tips its hat to the city's rich textile history and strong retail background while reinventing Hong Kong's position as a global hub for creative developments and innovations.
While the event was spread out from Dec. 5 to 12, the highlight was a two-day forum, which staged the panel Gonzalez was a part of. Titled "New Spirit of Retail," Gonzalez joined Hong Kong's Arnault Castel, founder of Kapok, and Bangkok's Barom Bhicharnchitr, managing director of Central Embassy, to discuss the innovations and challenges of the new retail landscape. Moderated by Jonathan Yee, the publisher and fashion director of Manifesto magazine, the three retail entrepreneurs from three very different cities traded notes on hype, digital disruption, and changing with the times.
Here are the highlights from where I was sitting.
On the necessity of hype:
"I would think that hype is necessary in retail," Gonzalez says. "There are so many competitors — you have virtual competitors, you have online and you have brick-and-mortar stores. And how do you get one-up over the other? It's basically staying relevant — and hype is staying relevant. I think there's a synergy that exists in retail. If you're not going to be playing that field, it's going to be hard to remain competitive. It's about consciousness. If a brand is supposed to be remembered, if you want people to come to you, then people have to be conscious of your existence. Dealing with the hype, going with it, is one way of working that out."
Castel adds: "When I started Kapok, our brand is Future Classics, that's the tag line. We are not about hype. We want to find brands with lasting power, that are interesting, that won't be just hip for two years and disappear. The whole idea and theme of Kapok is against the hype. But with all the factors — social media — the hype is getting stronger and stronger. I feel there's this huge market that's very hype-driven but I won't touch it. But that is a lot of money and it makes me think: How can I keep the mood of Kapok and I want to do and still be connected to that hype? You don't like it but it's there, it's happening and I need to find a way. I can't completely ignore the hype."
On why the multi-label is still relevant:
"I think a good multi-brand store is like a tourist attraction," Castel says. "My mother, the first time she went to Paris, said, 'I must visit Colette.' She had read so much about it and when she saw it, she said, 'Oh, it's so small.' (Laughs) She thought it was this huge space. Because it's so important — it's bigger than the physical space."
Bhicharnchitr adds: "Three things on my mind right now: One, it opens a lot of doors; secondly, I think there's creative freedom; three, I think you're able to make an impact culturally… I think the multi-brand format is a really difficult format, it's a very expensive format. You're dealing with so many suppliers. I think now the fashion world is so fast, business is so fast, you have to adapt accordingly. You need to have a good mix of hype products and things that will last a bit longer."
On what retail says about the zeitgeist:
Gonzalez says: "I think our windows or V.M. (visual merchandising) is what we feel is going on at the moment. It's a feeling that we have as retailers. It's key positioning, it's getting the message out there that this is who we are."
On finding meaning in retail:
"It's a very interesting and enjoyable job," Castel says. "I have a feeling we are useful. A lot of people wonder, 'Am I being useful? Is my job meaningful?' I don't have that question. I know that I've helped, in 10 years, a lot of small brands that (previously) could not enter the market… I think when things get tough, it pushes us to be really creative, to develop the way we do our business. Rather than get scared, I just think, 'Let's go for it.'"
"You have to love this," Gonzalez says, at the end of the panel. "Because if you don't, in three years, you're going to close. There are a lot of challenges, there are a lot more than there were in the '80s. You've got to love what you're doing because everything else comes together. The creativity comes out, the spirit is there — that's what makes it different from the e-commerce stuff. In a store, that's palpable. You don't get that feeling from a website. There's no emotional feeling in a website."
* * *
At the tail end of the panel that came after "New Spirit of Retail," Gonzalez asks me if I want to leave. "I'm good with anything," I tell him. "You're too agreeable," he answers. There was one more talk but we rise and leave the conference. The famous peak and sneak.
We take a few subway rides and after a short walk, we find ourselves in a popular wonton place in the heart of Hong Kong, Gonzalez's favorite. He's been going here for years, as early as the times he and his friends would fly to Hong Kong to shop because they couldn't find anything they liked in the local retail landscape — the trips that inspired him, over two decades ago, to put up H&F Retail Concepts, Inc.
We celebrate with a plate of pork knuckles in red bean sauce. "Isn't this good?" he asks.