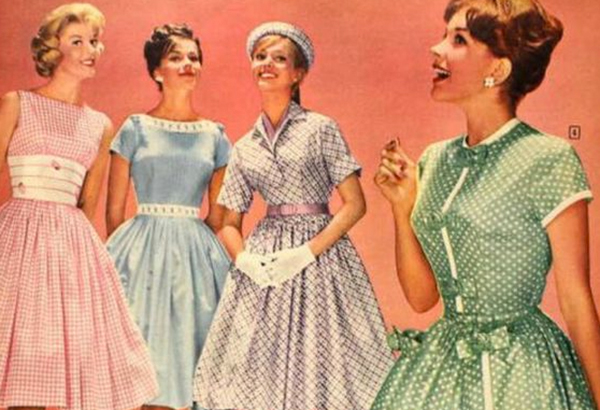 Last night I had dinner with Cherish, one of my closest friends from high school. We were a quirky pair, among our equally quirky and eccentric barkada that just did not give a sh*t. Back when all the girls wore their straight long hair with Goody clips and Polo Ralph Lauren T-shirts, Cherish had her toothbrush short hair and wore baby tees with Big Bird on them and crop tops way before they became cool, while I was there with my curly hair and Clueless-inspired mini skirts and thigh-high socks, hats and dark lipstick. While we weren't socially inept and were friends with all the cool kids in our class, we were definitely not the norm, and we lived it and loved it.
Truth is, I was never someone who could fit in anywhere. I used to blame it on my hair, being the only curly girl in a sea of straights. While in my younger years it was a pain and a cause of constant childhood bullying and name-calling, later on it became my identity and helped me form a personality that was always different. I stopped wanting to fit in and embraced my being different and reveled in my individuality. I realize now that I was a total chameleon, choosing all these different non-mainstream personalities: going from being a chola-looking hip-hop dancer girl with baggy jeans, to a candy raver club kid in platforms and rainbow leg warmers, then an indie music-listening, feminist art nerd in colored fishnets and big glasses, and now my vintage-obsessed, Lindy Hop-dancing, fetish-loving '50s corseted self.
I remember in college I decided to try and be a conyo girl, deciding that, yes, maybe this time, I should fit in with most people. I spent my money on little kitten heels, on under-armpit little black bags, on button-down shirts and the then-classic bootleg jeans. I wore my hair in a little chignon and even had the pearl earrings. I went to San Mig and Ponti and tried to be demure and dance to stupid pop music I hated.
I lasted a week and wanted to throw up all over myself by the end of it. I just couldn't keep it up.
Over the course of my life I always seemed to gravitate towards the path less chosen, from the music I listened to, the films I watched, to the art I liked, the career I pursued. (I mean, how many people would actually choose to focus on ancient crafts like corsetry and millinery?) I chose to begin my career in countries I couldn't even live in or get jobs in, because my heart had told me that's where I belonged and wanted to be. I always tried to chase these big dreams and made life choices that required so much effort, without a lot of returns, just driven by emotion and whim and want.
When I was younger I looked at my difference with such arrogance. I thought everyone who was interested in mainstream culture was so gross and boring and common. I rolled my eyes at the basic cookie-cutter bitches in their tube tops and pencil skirts, the Saturday night routines of Fiama and Embassy, the obsession with Hollywood films and whatever TV show that everyone wanted to see. I didn't want to involve myself in anything everyone else wanted.
Now that I'm older though, I'm realizing that the end goal I want is exactly what everyone else wants. I want the house, the family, the kids, the garden. My closest friends know that I'm secretly a domesticated Betty Crocker wannabe that loves to cook and decorate the house and bake cakes and do the groceries. The fact is I am now longing for the life that most of the cookie-cutter girls I made fun of when I was younger already have, because they didn't choose the uncommon path. They married their college sweethearts, they climbed the corporate ladder, they stayed in one place, they focused, they saved, they were practical. They reached their goals simply, painlessly and drama-free.
It was so comforting that Cherish and I, with our common odd-life trajectories of bouncing around the world pursuing our art, both shared a craving for normalcy and stability in our mid 30s. Cherish said it in the best way, while we both could have chosen the easy path to success, we followed what our hearts told us to do, our so called passions. We laughed as we compared ourselves to fish that chose to swim upstream against the current all the time, gasping for air. We were always choosing the hardest way to reach the goal, zigzagging from A to Z instead of a straight line. I could have made life choices that would have made my life a lot easier and more comfortable, but I didn't — it's like my brain is programmed to reject a norm. Cherish and I both thought it ironic that we were obsessed with living our offbeat lives, then later realized that we wanted that traditional life anyway, but chose the most complicated route to get there.
It's funny how after 35 years in this world, of all the experiences I have had, of all the groups and subcultures I've been in, of all the cities and countries I've hopped around and lived in for the past 15 years, its the old school dream of a normal vanilla basic life that my grandparents wanted for me that remains in my thoughts; yet if I did get it I don't know how if I could rest and feel confident and be happy with that. I mean, I can barely even stay in one city for more than three weeks. While I think I want it, I am not ashamed to say that I am scared sh*tless that I might be unable to handle the normalcy and the routine that will come with that, when or if it comes.
This morning I talked to my friend Mark about that whole evening of anxiety and self-questioning and he looked at me bewildered and said, "I can't believe you are saying all this Stepford Wives stuff to me." He lectured me about not regretting; how I was an artist and this is the way I was supposed to live my life and how somewhere in the world, a corporate wife was probably wishing they took risks and became a creative and traveled the world and lived my kind of life, so I shouldn't look back.
"Sweetie, you were a singer in a riot grrrl band. You can't be talking like this."
I guess he's right.