More than just a murder
September 11, 2020 | 12:00am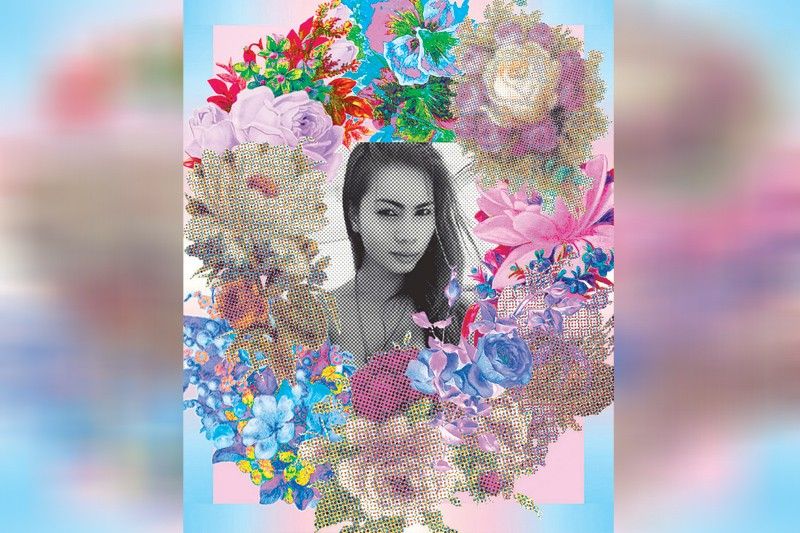 Jennifer Laude, trans woman, Filipina, was brutally murdered at the hands of US soldier Joseph Scott Pemberton on Oct. 11, 2014.
Her case sent shockwaves through the Filipino LGBTQ+ community, and served as the face of a pervading culture of violence that kills LGBTQ+ people every day.
In truth, Jennifer Laude was not the first Filipina to be victimized in a similar nature by US forces. In the Subic Rape Case of 2005, a woman going by the pseudonym "Nicole" was brutally raped by US soldier Daniel Smith. Several other victims of qualified gender-based violence — largely women — have come forward, reaffirming the already-documented rise of violence against women and marginalized genders around areas of US militarization.
However, what is key in Jennifer Laude's case is that all the other victims of US military men before her dropped and pushed their charges back — leaving their perpetrators completely unscathed. On the other hand, Jennifer Laude's case, which led to the conviction of Joseph Scott Pemberton, was historic. It was the very first time any US soldier who committed crimes against the Filipino people was actually convicted and brought to justice. Or so we thought.
Although Joseph Scott Pemberton was proclaimed guilty, his charges were dropped from murder to a far less-damning homicide rap, for which he was sentenced to a measly six to 12 years in prison. The case set a terrible precedent for Philippine courts: if a US soldier brutally murders a transgender Filipina, he would likely be imprisoned for as little as six years.
But the facts of the case grow deeper and more sinister. The very day Joseph Scott Pemberton was convicted, the Olongapo courts ordered that he be transferred and jailed in Bilibid. And yet just as police officers closed in on Pemberton, he was quickly encircled by his fellow US soldiers, and Pemberton invoked the Visiting Forces Agreement. This forced a shift in orders; Pemberton was instead moved to an exclusive, air-conditioned and comfortable facility at Camp Aguinaldo, where no one else could enter except US authorities and select Philippine officials.
As we mark five years and eight months into Pemberton's "detention," his camp recently filed a petition for early release on the grounds of good conduct, as stipulated in the Good Conduct Time Allowance (GCTA) law. It is worth recognizing, however, that as a result of the pandemic, the implementation of GCTA has actually been suspended; it is thus beyond suspect that the mechanisms for GCTA were suddenly invoked when it comes to a criminal case with deep ties to the United States.
From the onset, Pemberton was never in the custody of Philippine courts. Because of the VFA, custody of Pemberton was instead usurped by the United States. In fact, during the past five years and eight months of Pemberton's sentence at Camp Aguinaldo, no ordinary Filipino knows for certain if he has actually been serving jail time.
And now, only a month before the death anniversary of Jennifer, as Pemberton is besieged by an incredible backlash from the LGBTQ+ community, he has been granted the ultimate lifeline — an absolute pardon from no less than President Rodrigo Duterte.
It is this vile act that seals and characterizes the Duterte regime: a regime that postures itself as a bastion against foreign intrusion, and a bastion of nationalism and independence, only to kneel and capitulate, to desperately bend over and please the United States and China when asserting our sovereignty against foreign powers is finally demanded of him. And for Duterte's subservience, it is the most vulnerable and marginalized among us — the women, the children and the LGBTQ+ — who suffer most.
Jennifer Laude's death spurred a profound conversation among queer Filipinos. She was murdered in a brutal hate crime, a grisly act performed against the backdrop of exclusion, spite, and violence against the LGBTQ+. And further, the facts of the case remain that Laude, a Filipina, was murdered in cold blood and with impunity by Pemberton, a US soldier. The critical analysis for us as LGBTQ+ is clear: we cannot ignore or remove the power relations between the colonizer and the colonized in Jennifer Laude's death.
Laude is the reason we, as a community, must awaken to the reality that we, too, are prime victims of US imperialism. As Filipino LGBTQ+, as queer folks in a country so blatantly dehumanized and subservient to foreign powers, the material truths of our unique space as Filipinos demand that steel ourselves as anti-imperialist LGBTQ+ as well.
Bahaghari, a national democratic organization of Filipino LGBTQ+ founded exactly a year after the brutal death of Jennifer Laude, is among the formations borne out of this realization. Several LGBTQ+ organizations, such as Queer Quezon and Camp Queer, and other queer organizations across the Philippines, also recognize the unique role that Filipino LGBTQ+ have in the struggle for liberation.
And that is exactly what justice for Jennifer Laude demands today. There is no justice for Jennifer for as long as Pemberton walks free, for as long as the VFA and other unequal military agreements between the Philippines and the United States stand, and for as long as even a single US soldier stands on Philippine soil.
Justice for Jennifer Laude demands our liberation as women, as LGBTQ+, and as Filipino people.
* * *
Rey Valmores-Salinas is the spokesperson of Bahaghari National. For more information, visit facebook.com/BahaghariLGBT and follow them on Twitter at @Bahaghari_Natl.