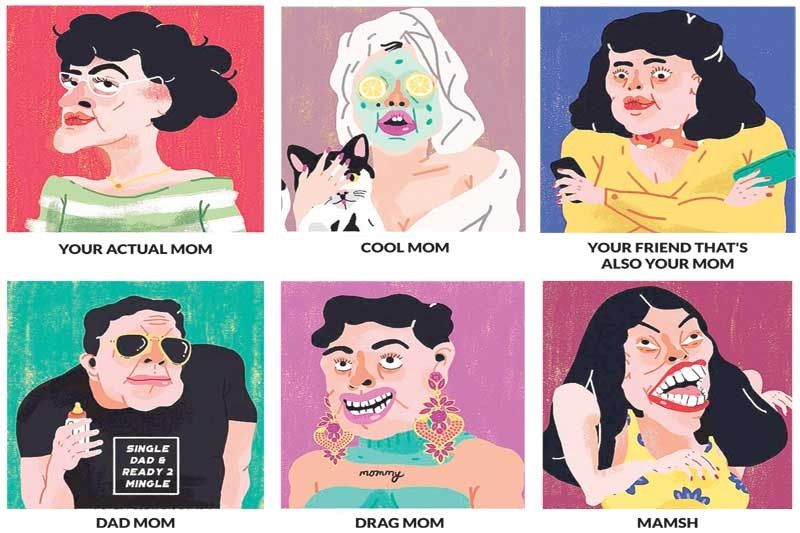 MANILA, Philippines — Mother's Day has come and gone, but that doesn't mean we can't celebrate our moms for all the other 364 days of the year. Celebrating mothers means celebrating moms of all shapes and sizes, in all forms and substitutes. In the great tradition of Karen from Mean Girls, say it with me: "First you have your actual mom, and then you have your cool moms, and then…" the list goes on.
We all know the cool mom ("Can I get you guys anything? Some snacks? A condom?"), the Momager (the devil works hard, but Kris Jenner works harder), and the Supermom (I wonder if Blue Ivy ever thinks about how her mom is Beyoncé). There's also your barkada mom (the one that takes care of all your drunk asses and answers your phone, "opo, pauwi na po kami"), your drag mom ("try this, this, this… and don't f*ck it up!"), and your mamsh (siiiiiiiis!). And then there's the nanay-nanayan (your other 'nay; you know the one), the dad mom (single and ready to mingle, a PTA rockstar). And last, but certainly not least, your actual mom (no other words, I'm speechless).

Sometimes they get on your nerves, but the thing about your mom (whoever she or he is) is that you can't stand being mad or away from them for too long. And that's the mother's special power: their love is just unlike anyone else's.