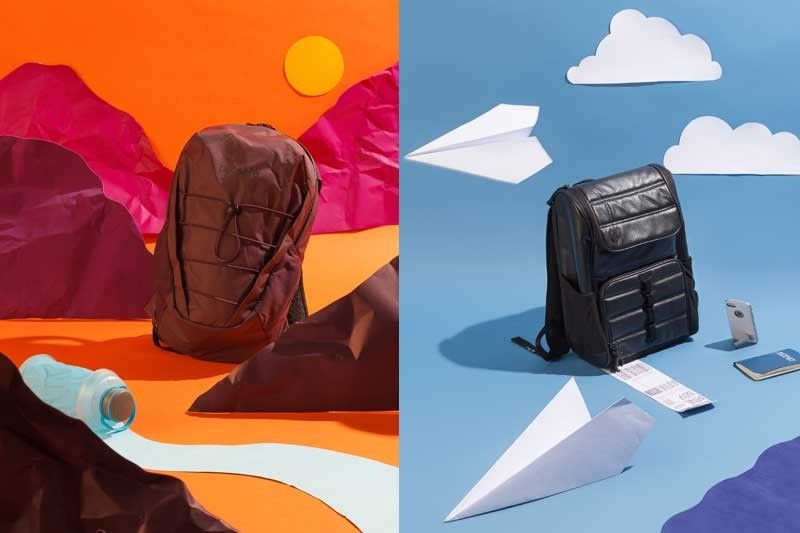 (Left)Climb ev'ry mountain: PacSafe VentureSafe X12 backpack in plum and Hydrapak 750ml stash bottle in Malibu blue. (Right) Ready, jet set, go: Focused Space General backpack in black, Moshi Kameleon iPhone 7/8 case in ivory
MANILA, Philippines — We're lucky enough to be living in a time where we can stay connected with the world without ever having to leave our homes. But sometimes, you just gotta get out there and face the world. I know binge watching your favorite shows in a perfectly air-conditioned room with a high-speed internet connection sounds like the only right thing to do this summer — but you still have to get that vitamin D (yes, the one from the sun). I mean, you can't be a hermit forever, so live a little and go on an adventure.
Lucky for you, travel store Urbanize will gear you up for any kind of adventure this summer. Be it out on the mountains, rediscovering your city, somewhere abroad, or during hell week (the wildest kind of adventure, tbh), you name it, they've got the bag for it. We picked out our faves from their selection this season, and trust me, you're gonna have a hard time looking for a reason to stay indoors.
For A Day Trip On The Mountains
We've all got that one friend that's always bugging us to take a trek. The day you accept their challenge will also be the day you win, because you're gonna show them that you ain't no slouch. Come prepared with a small day pack and a collapsible water bottle for maximum mobility.
For A Business Trip Abroad
Not every adventure abroad will have you ticking the "pleasure/vacation" box on the immigration form, but you still have to come prepared. Especially when you're meeting with important people that you've gotta impress. Go with a stealthy and utilitarian backpack that fits your laptop and then some, and maybe ditch the cartoon phone case for a sleek one with a kickstand (for watching videos on the plane!).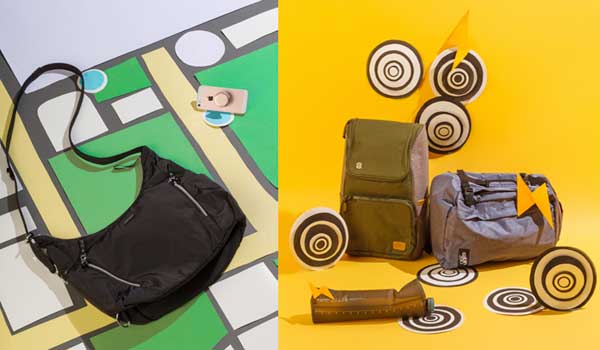 (Left)City conqueror: PacSafe StyleSafe convertible crossbody bag in black and Popsocket in rose gold aluminum. (Right)Bring 'em all: Focused Space Continuum backpack in olive, Cabin Zero Classic 36L backpack in blue, Hydrapak Seeker 3L water container in mammoth grey
For Going Around The City
Going around and rediscovering our city is something we rarely think of doing, but when you finally get around to it, you get to discover little nooks and crannies you didn't think were there, gems hidden in plain sight. You just gotta make sure you're armed with a theft-proof bag (check out a crossbody one for mobility) and a Pop Socket for your phone for easier and safer handling while out an about.
For That Dreaded Hell Week
We've all been through Hell Week: getting up early and sleeping late and having no idea what will happen in between those long hours. What if your group mate's laptop crashes in the middle of your presentation? What if you need a jacket for the hours of studying in that cold café? You gotta be prepared for anything and everything, people. The answer? A huge backpack that fits your entire life, and a big (read: 3 liters) water containers to keep hydrated, because water ain't always free.
* * *
Photos by RENZO NAVARRO
Produced by NEAL P. CORPUS and TIN SARTORIO
Production design by MAGS OCAMPO