Fresh Produce 2016
MANILA, Philippines - Thanks to the Internet, we grew up with plenty of tools that help make everything more accessible. In a world where entire celebrity careers can get dragged down by a single Snapchat story and hundreds of people can gather in one place to catch a Pokémon with an app, it's hard to deny that it is a great time to be alive.
Such examples are the kind of thing that make older generations paint us as self-absorbed and brand-obsessed, but what they don't know is that this is also what fuels our drive to achieve. It's only once we channel our creativity and focus that we get to make great things. Things that are way bigger than we can imagine. The never-ending influx of Promil kids and teen wunderkinds are already proof: age is but a number when it comes to success. Talent and sheer determination are all it takes to let out all of that potential. This year, Young STAR presents a new roster of individuals who are stepping up to use their tools to create and inspire. Here are the faces of Fresh Produce 2016.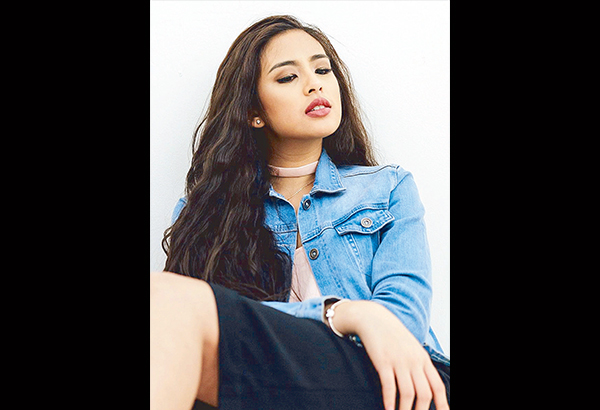 Gabbi Garcia (@_GABBIGARCIA), 17, Actress
Actually, dancing was my first love and then I discovered I could sing. I also did theater workshop before. When I entered showbiz, acting was my first venture as a TV talent.
I'm living my dream by being part of Encantadia. But I'm also not closing my doors for a beauty pageant. (Laughs)
My heroes are my parents. But my life peg is Georgina Wilson and the It Girls. I've always been a fan of them. Right now, I'm working with Ate Solenn (Heusaff) on Encantadia. I can see her daily routine and parang it's really life goals.
Whenever people bash me, I always say na mas matimbang yung love ko for my work than the negative side. I always feel that I'm here for a reason and I'm here because I love my job.
If I want something, I put everything into it. I put my soul into it.
Ever since I was a kid, I really wanted to be a pilot because my mom is a flight attendant so I love traveling; maybe when I enter college.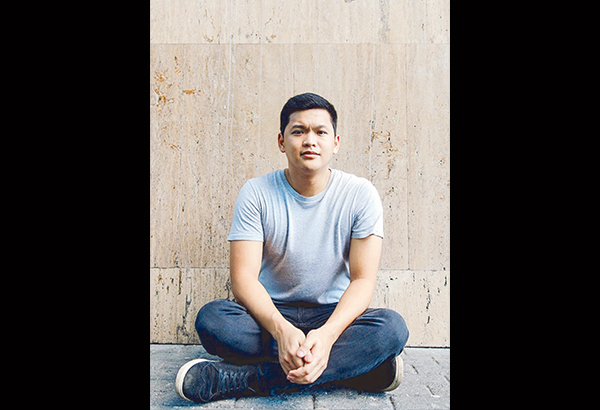 Adi Bontuyan (@ADIBONTUYAN), 24, Founder of Push Media PH
It's really hard for me to describe what I really do. First, for many people, I'm a filmmaker. I'm more of the jack-of-all-trades in my company. I'm also an editor and musical scorer.
My college thesis entered Cinemalaya and short film festivals in San Francisco, London, Paris. Hindi lang ako kasama kasi short film lang so that kind of sucks, but the feeling that your craft travels somewhat inspired me and I just pursued it.
I'm just a big geek for technology, which is one of the reasons why I'm in this field right now. We're in this time right now that we have the tools — we can afford (them) and that somehow inspires me.
The best thing about what I do is to see my craft uplift people, inspire people, help their business, help them grow, help them communicate their ideas. So you have a huge responsibility to help them transform their idea into an effective form of communication. It's really inspiring once you see them satisfied and entertained.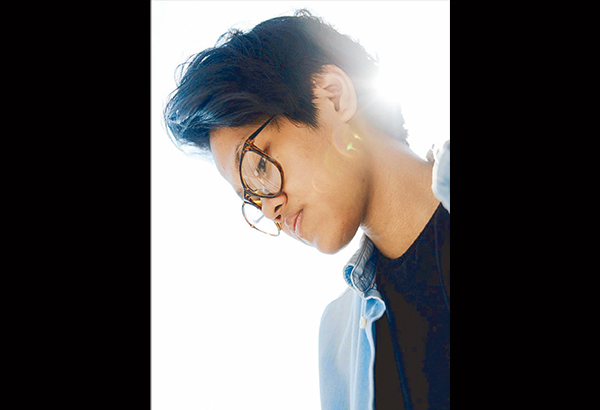 Pau Tiu (@PAUTIU), 22, Collage Artist and Graphic Designer
I'm a visual artist. I mostly do collages. I also do murals on the side, I also do graphic design.
It's funny because it started when I was doing fan art for Tumblr pages. It took off and when I went to college, I stopped. When I had time again to do it, siyempre di na ako ganoon ka-fan. So I was doing it for myself. But the skills were there, so it became collage.
Sometimes what keeps me going din is when you continue doing art until you're sick of it. Gusto kong umabot sa point na ayoko na yung ginagawa ko. And then it starts to produce things greater than what I did before, kasi (when) you're sick of doing good things, you produce greater things.
There are different ways of learning. If you feel like you're not learning in that particular field or from that particular way of teaching, you find something else that you're more compatible with.
Put your works out there. Kasi lalo na ngayon na may Internet, social media — it's an equalizer.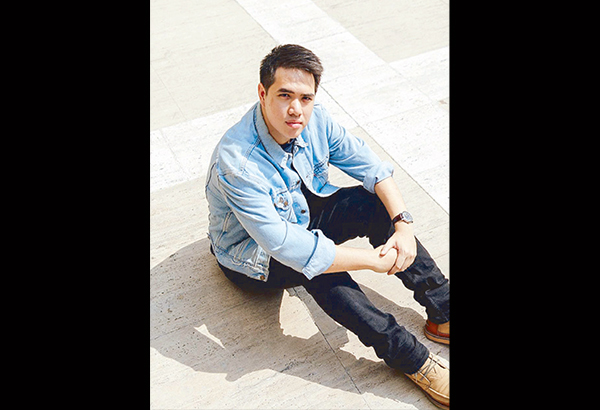 Angelo Mendoza (@ANGELOMENDO), 23, Photographer
As a kid, I really liked to just immerse myself in nature. I could sit at a view for a long time and appreciate it. I'd, like, brood in places.
I just had to focus on what I saw and what I liked to do. That kind of understanding of what you want to do comes with a lot of insecurities with your craft and experience.
With everything that's happening on Instagram and social media, I ask myself if I'm doing something different. What I tried to do is expose myself to other people so I know what else there is to learn.
When I go to a location, I don't want to just capture it just because it looks good, I want to be able to capture the essence of it.
It becomes a conversation. At the end of the conversation, you're letting it speak to you by capturing it. You're speaking to it and at the end of it, you want the "voice" of what you're taking to be the loudest one.
Utilize what you can, expose yourself to other people, but don't imitate.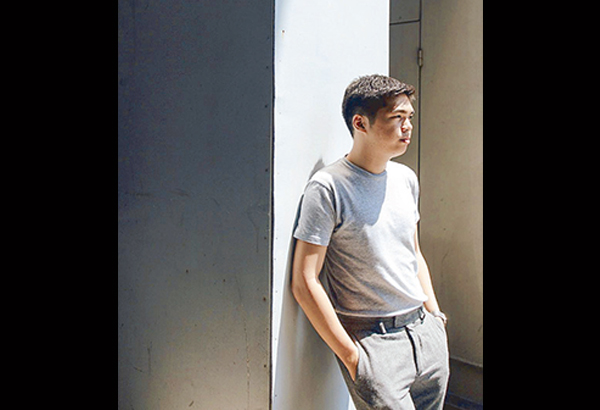 Neal Corpus (@NLPZ), 22, Writer
Fashion is working with your hands, and writing is working with your brain. So it gives me a sort of balance.
I like that (my work) keeps changing. It's exciting. I don't have to go into an office every day. Either writing or making clothes — it lets me create. I think that's my favorite part of the whole thing.
I guess before — even now — I didn't know how to say no. That's one thing I have to work on. I really set a priority because I have to graduate, so I put my studies first. But if I can sneak in any sort of sideline, I do it anyway.
Go on internships. It's really important. Not just to build connections, but to get your feet wet and to know how everything works so after you graduate you know what to do.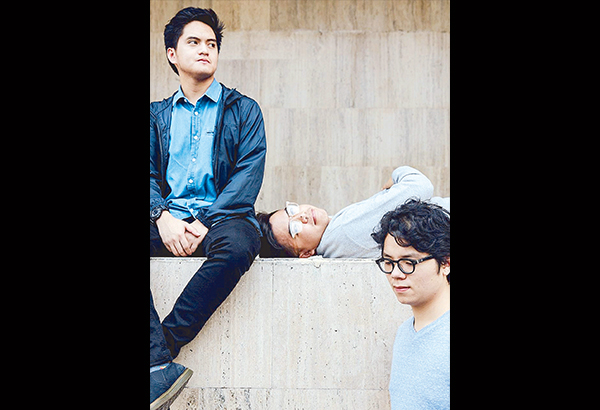 Gabba Santiago (@GABBA_SANTIAGO), 22, Guitarist Christer de Guia (DEGOLAS), 22, Drummer Tom Naval (@MRNAVAL), 22, Bassist of Tom's Story (@TOMSSTORYPH)
We did a lot of things kasi, parang played basketball, skateboarding. It just so happened that music was the one that stuck. — Gabba
Actually, ano, since we've known each other since grade school, but we've never been like classmates, kaming tatlo, it felt like this was our first project. Parang thesis. — Gabba
Because some of our friends don't really go to gigs, but they went (to our album launch) to support us, so it's kinda like a high school and college reunion. — Christer
We didn't take long to adjust and, especially since sa school palang, tumutugtog na kami. So it was just a little adjustment. I mean, we had to get used to gigs and stuff. Pero yung pagsasama nandun na rin. — Tom
Actually, the funny thing is, we had this realization that we never thought that we'd get this far with the name Tom's Story. (Laughs) — Christer
We want to make music videos for the recent album. And right now, actually we're writing new songs na. But no pressure naman. — Gabba

Christian Tio, 15, Kiteboarder
My family started kiteboarding. They wanted me to try so I tried. My mom was the first one, then my dad and my brother and sister followed.
It looked like a fun sport. You feel free when you're out there in the sea with the wind and you go high.
The biggest challenge when I was starting out was being light and small. I was seven when I started. I was, like, less than 20 kilos. I was flying so I had to go always on the light wind so I wouldn't fly (away).
I like traveling and going to new places, seeing new people.
My favorite place that I've been to is Sri Lanka. I had training for a month.
I like Call of Duty and I'm in the top 20,000 in zombie mode. Maybe I can go professional someday.
I look up to Ken Nacor, the Asian champion for kiteboarding. He coached me from the beginning. I already beat him a couple of times. (Laughs) He's really happy for me. He has a kite school in Boracay. That's the one I went to.
My tip for those starting out is to train a lot and have fun.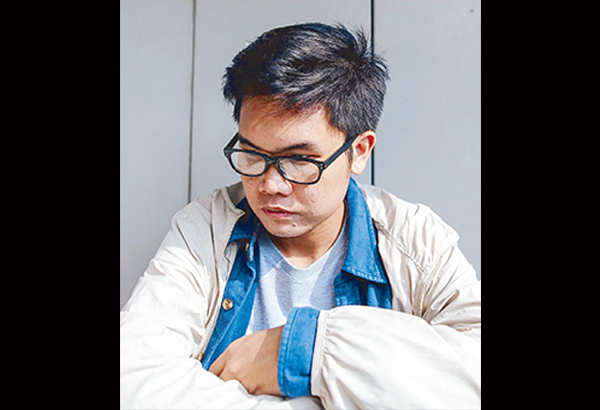 Rard Almario (@rardalmario), 18, Illustrator
I'm an artist, an illustrator. I can't really remember why I got into it because I've always been drawing ever since I was a kid. I think the reason why I stuck to it is because it's one of those things that you don't really expect people to expect you to do, but you love it, there's no pressure around it.
The best way you can satisfy that need for perfection is to just look at yourself and ask yourself if what you've done is better than the last one.
If you've created something, and you feel like it's not enough, don't rest. It's all gonna be worth it one day when you see yourself achieving things that you never thought you would achieve back then.
I think an artist's greatest motivator is people appreciating what they do and showing people what they do.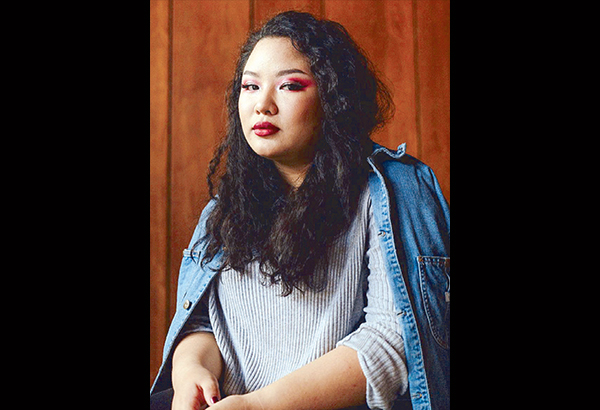 Slo Lopez (@SLOMAKEUP), 25, Freelance Makeup Artist
I remember watching To Wong Fu at an early age. It's about drag queens. In the beginning sequence, the movie shows them getting ready. Ever since I watched it, I remember that scene and I've watched it over and over again.
There are a lot of makeup artists and in fashion that I look up to like Pat McGrath and Alex Box.
I'm also in grad school for Developmental Psychology. I want to finish it for sure.
I love skin as a canvas. I used to take art lessons and I just never found a medium I liked until I started painting skin. Something felt intuitive and really human about it. It just felt really natural to me.
For me, there's a strange intimacy, a sense of trust, when you do makeup on someone else. When somebody lets you paint their face, they trust you in a way.
I prefer a model who just trusts me. I don't look for an extremely pretty face. It's more like I just want them to connect to the concept.
My top five beauty must haves are my flash palette (primary color cream palette), acrylic glue, really pigmented eye shadows, some kind of mixing medium and eyeliner.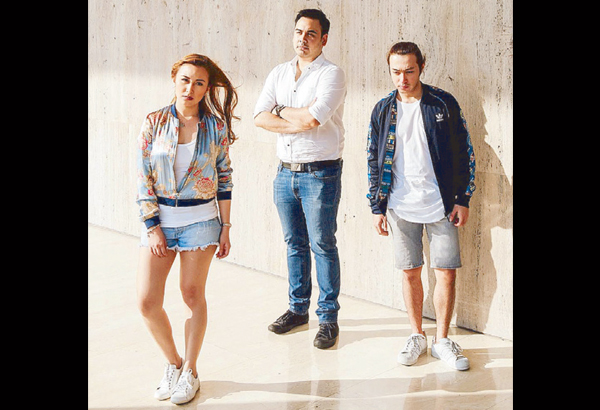 Vian Serranilla (@VIANSERRANILLA), 27; Ginger Serranilla (@GINGERSERRANILLA), 29; Josh Ylaya (@JOSHUAYLAYA), 30; Zian Serranilla (@ZIANSERRANILLA), 22; [NOT PHOTOGRAPHED], Founders and Organizers, Paradise International Music Festival
We decided that it has to be about the production value, it's all about the experience. And you should bring it closer to the fans — the real fans, not the posers. — Josh
Siyempre, it's not always positive. People will always have something to say, and it's how you take it and learn from it. — Vian
There was a time na, parang hindi natapos yung problem. But then again it comes with the territory. If it were easy to do, then a lot of people would've done it. One of our first problems is that nobody believed us. — Josh
I guess the problems didn't matter as much because the teamwork was there. The teamwork behind Paradise was very strong. We were just there to encourage each other. No blaming, no anything. Empowerment talaga. — Ginger
Find people that share your passion, your dreams, and your belief. At the same time, take everything as creative criticism. — Josh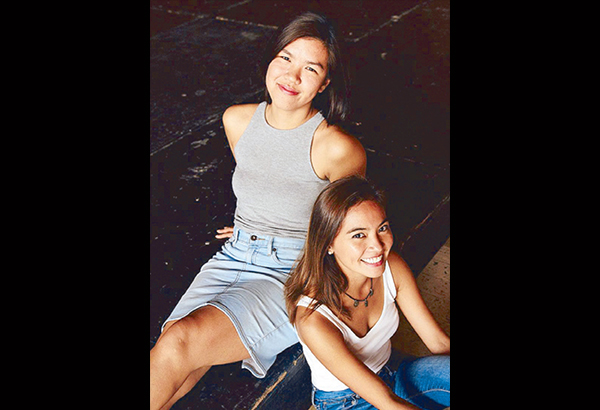 Rachel Halili (@rachelhalili), 25 and Ayen dela Torre (@ayenonlife), 25 Of Where To Next (@wtn_wheretonext)
It started as a planner. Ayen and I have always wanted to work on a passion project like an exhibit or a book but nothing really pushed through until she sent me a message last November 2014 over Facebook. — Rachel
Our motto is travel with passion and purpose. Every time we travel, we always want to find meaning. Our perception of travel and photography has changed over time. Before we just posted pretty photos. We tried to do picture portraits and go deeper. Not just the beauty of it but also the stories. — Rachel
Here, people really have a passion for life. They really love what they do but at the same time, this is another aspect of their life that they want to keep growing. ­— Ayen
Follow the things you're interested in. The things you get really excited to talk about. Just try to find a way, in any capacity that you can, to pursue it. If you follow your curiosities, you will discover your passion. — Ayen
Photos by JL Javier
Produced by TIN SARTORIO
Assisted by MARLLY BONDOC
Shot on location at the Ramon Magsaysay Center
Special thanks to Victor Platon