Time to give a craft
FYI
MANILA, Philippines - What we have now is the kind of weather that makes the best of us sorely unproductive. Eat, sleep, crawl inside the fridge. And while two months of that sounds like a summer bum's dream, there are some days when getting busy feels a lot better than feeling bored.
To make that happen, look no further than Shangri-La Plaza's Craft Mania 2016. From April 22-24 and April 29-May 1at the East Atrium, Craft Mania will offer workshops on classes such as calligraphy, watercolor, polymer clay molding. You can even bring your younger siblings to try the stamp calligraphy card-making class. There will also be a bazaar at the Grand Atrium where select brands and special merchandisers will be selling arts and craft products. Stock up on your art kit gear from brands like Build City, Hobbes & Landes, National Book Store, Ogalala, Powerbooks, Scribe Writing Essentials, and Tie Me Up Buttercup. You don't even need to stress over a Mother's Day gift, as independent sellers will be there to make sure you're the favorite child once again.
Best to show off those newly learned skills, by the way. Craft Mania will be giving away prizes to three lucky winners on every day of the event — just post a photo of your artwork from any of the workshops using #ShangCraftMania to qualify. No excuse to be unproductive anymore.
* * *
For more information on Craft Mania, call 370-2500 loc. 593, follow the Shang on Instagram @shangrilaplazaofficial, or like them on Facebook.com/shangrilaplazaofficialfanpage.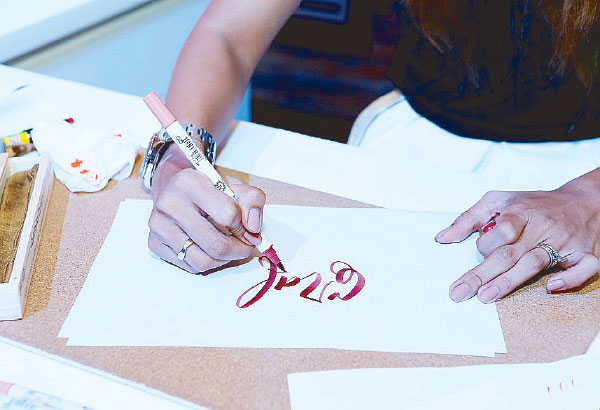 Artsy fartsy: Eager crafters can learn in workshops like calligraphy, watercolor, and polymer clay molding.