(The Philippine Star) - February 18, 2016 - 9:00am
MANILA, Philippines - Valentine's Day may have come and gone but that doens't mean the love has to end. Everywhere, millions of people are dating, kissing, and chilling over the most romantic month of the year — when you can actually feel love in the air (and see it on everyone's feeds) no matter what part of the world you're in. It's the one season when, no matter who you are, where you're from, and what's happening in your life, a part of you will want to end each day with a kiss or two.
Of course we're not just talking about any kiss, we took Din Tai Fung's delicious xiao long bao flavors and paired each of them with a matching kiss —because if you're eating these magnificent soup dumplings the right way (nibbling the side and sipping the broth from inside) it almost resembles a kiss. But instead of icky saliva you get some fresh noms.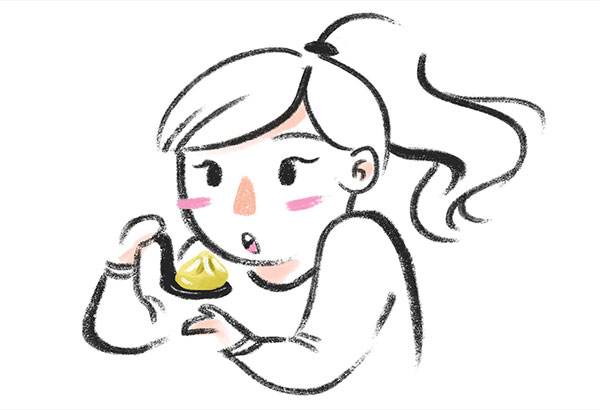 The classic first kiss
Pork xiao long bao
We all remember our first kiss — how it happened, where it happened, who it was with. Whether it happened in the middle of the park after the most romantic candlelit dinner, or, well, during a game of "Truth or Dare," we will never forget the first time our lips touched another person's. The pork xiao long bao might as well be everyone's first XLB kiss. You anxiously anticipate your first bite, excited (and hungry) to experience it for the first time. You jump right in, not quite sure how to go about it, but you go for it anyway.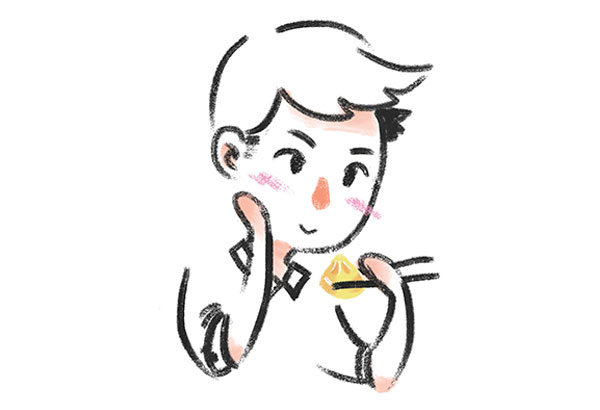 The peck
Chicken xiao long bao
We all know how to peck someone on the lips — it's not rocket science. It's everybody's go-to kiss; whether it's to say hello or to bid farewell, a peck is the kiss for almost every occasion. Hell, your first kiss could have been (or most probably was) a peck. Of course, no flavor is more perfect for a peck than chicken. It possesses the perfect balance between overwhelming and forgettable, and you'll always want more than just one quick zip of giddiness (and deliciousness). It's the flavor for every occasion.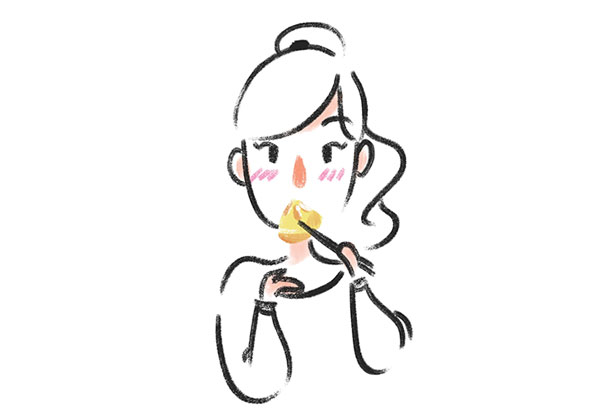 The butterfly kiss
Chocolate lava xiao long bao
Have you ever been so close to a person that your eyelashes were touching each other's, fluttering like tiny butterflies? It's a weird mixture of excitement and contentment, being that close to another human being. The Chocolate Lava xiao long bao, with its dark chocolate lava filling that oozes out of the dumpling, gives you that feeling. As the scrumptious but scorching filling burns its way down your esophagus, your eyelids will flutter, and you will feel a weird mixture of excitement and contentment.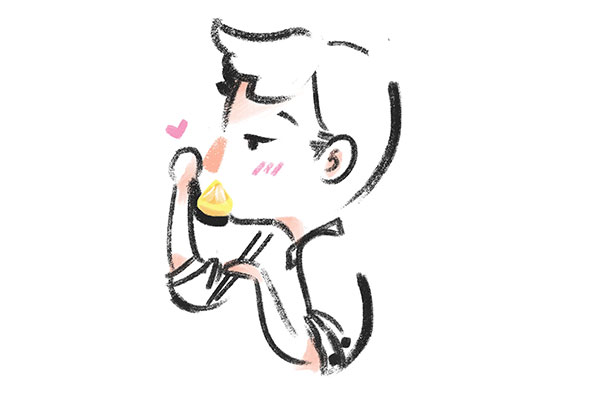 The lingering lip kiss
Crab roe and pork xiao long bao
You've had that one kiss that happened right in the heat of the moment. It swept you off your feet and, even though it lasted about 20 seconds, it felt like it lasted forever — you still felt the sensation on your lips hours after it happened. That's the crab roe and pork. It's mesmerizing and addictive. The flavors dance in your mouth like they're doing the tango on your taste buds, hooking you in for another taste.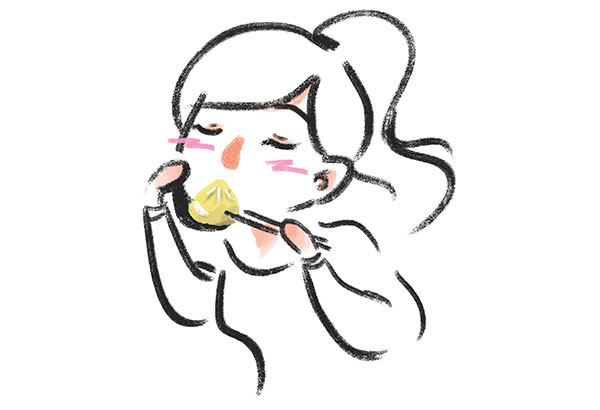 The French kiss
Truffle and pork xiao long bao
Think: that unforgettable summer fling with that mysterious stranger who swept you off your feet. It was fiery and passionate, and it made you feel things you never thought you could feel. Your stomach was in a perpetual twist as, for the first (and maybe only) time in your life, you let your emotions take the wheel, rationality be damned. With its powerful and all-consuming flavor, the Truffle and Pork Xiao Long Bao makes the perfect French kiss.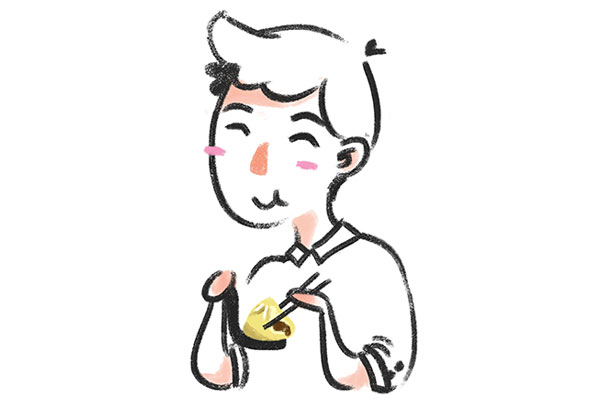 The Eskimo kiss
Red bean xiao long bao
The Eskimo Kiss — nose-to-nose. The kiss anyone can give to anyone. A mother to her child, an owner to their dog, or a couple so consumed by their love for one another, an Eskimo kiss is a universal expression for love that doesn't cross or violate the strict boundaries on public displays of affection. It's cute and giddy, and expresses so much love in one gesture. Just like the comforting taste of a freshly steamed Red Bean Xiao Long Bao, an Eskimo kiss is the most innocent kiss on this list, but certainly one of the best.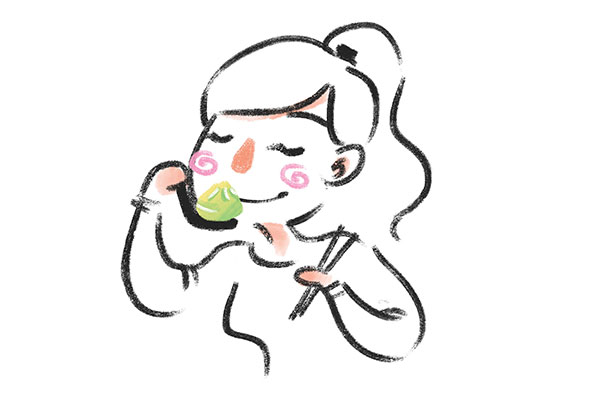 The forehead kiss
Green squash and shrimp xiao long bao
You know what makes you feel even more warm and fuzzy inside than a kiss on the lips? A comforting kiss on the forehead. Nothing feels better after a bad day than the soothing feeling of your loved one saying, "It's okay, I'm here for you" with a peck on the forehead. No matter how horrible your day was, a forehead kiss will make you smile. The Green Squash and Shrimp Xiao Long Bao feels just like that — it's a mix of sweet and refreshing, and comforting no matter what.
Art by SHY CABAJAR