The new noms
January 14, 2016 | 9:00am
MANILA, Philippines –While 2015 is over, a lot of things from last year deserve to keep on coming. Nope, not the 2016 elections. We're talking about our top 15 favorite noms. From the best street tacos to uniquely flavored milkshakes, here's what's gotten our tongues in a twist. So screw those healthy New Year's resolutions and your fitness goals; these 15 food finds are worth the calories and then some.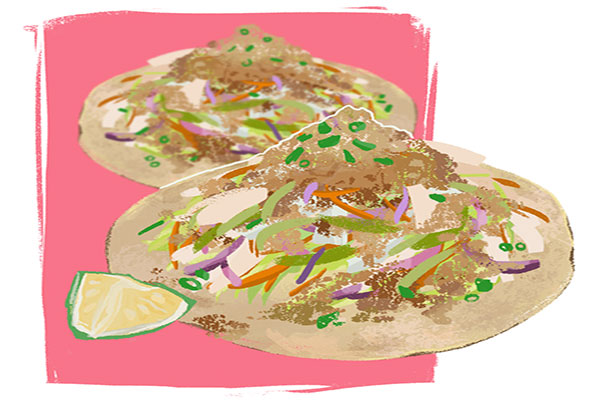 1 Taco Vengo
Taco Vengo is one of the best new restaurants to open this year — in fact, it might even be the restaurant of the year. Their food is easy enough to understand (who doesn't love good tacos, nachos and burritos?) but its unique flavors and seasonings, like delicious tempura crumbs on their shrimp taco or a crunchy piece of chicharon on their pork one, bring an extra oomph that keep people coming back for more. It isn't so heavy on the wallet either, which makes it a great place for friends craving a good "chwaffle" (churro-waffle), or for taking the family out to Sunday lunch.

2 Din Tai Fung
Din Tai Fung, probably the most awaited restaurant of the year, is the perfect place for anyone looking for a food high. Their classic xiao long bao, which comes in a variety of flavors including pork, crab roe and pork, and truffle (they even have dessert ones, like chocolate lava), never fails to satisfy. Their hearty servings of rice and noodles are good for around three people, or maybe two famished ones. Despite its illustrious name, it's not so pricy, and it's a good choice for a meal that's both filling and affordable.

3 The Girl + The Bull
While the name The Girl + The Bull isn't new, their big move from BF to Guijo Street and the unveiling of their new menu is. While beloved classics like their Faux Twix dessert stayed on the menu, they also introduced new dishes like a delicious cacio e pepe made with rice cakes instead of noodles, and a Sloppy Joe with a perfect sunny-side-up egg that made their reopening a pinnacle moment in the year 2015. It's a lot more accessible to the people from the other end of the tollgate, too, and a great place for college students to chill out.

4 Le Petit Soufflé
Entering Le Petit Soufflé is like taking a short trip to a small Parisian café sans the visa (and, well, hours on a plane). They help make luxury a little more affordable for a mere mortal's budget. Their menu offers a wide variety of soufflés, from hot and frozen to fluffy pancakes, that will please a motley crew of palates. It's a great place for those rundown individuals yearning for a vacation in Europe, but who can only spare a few moments of their week for that well-deserved break.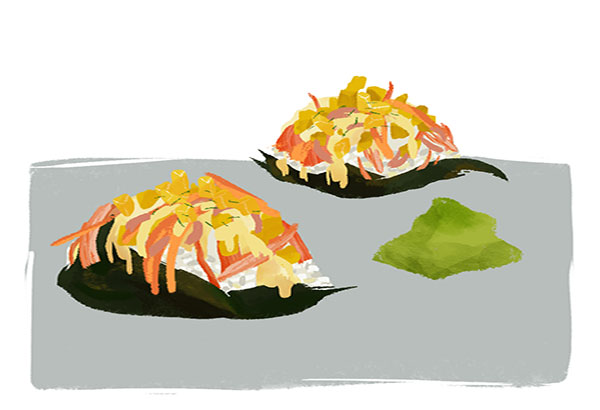 5 Ooma
Ooma is Japanese with a twist — it adds bold, new flavors to the Japanese classics everyone has come to know and love. It's a restaurant for all different kinds of occasions — from first dates to a family member's birthday — and it caters to people of all different shapes and sizes. They have also introduced the taco maki to the Filipino food scene, crafting a whole new craving for the percentage of the population obsessed with sushi. Ooma adds a whole new level of depth to the Japanese experience.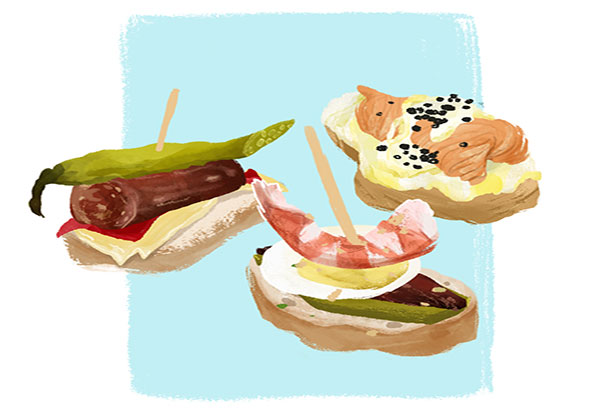 6 Bar Pintxos y Mas
Bar Pintxos is probably the best tapas bar in town. Hidden behind an unsuspecting building in the Muntinlupa area, their food is everything and more when it comes to Spanish cuisine. Being a tapas bar, the servings aren't particularly big, but they're bursting with flavors that can make even the harshest judge croon "Ay dios mio" in satisfaction. The restaurant itself is rather small, so it's more appropriate for more intimate occasions.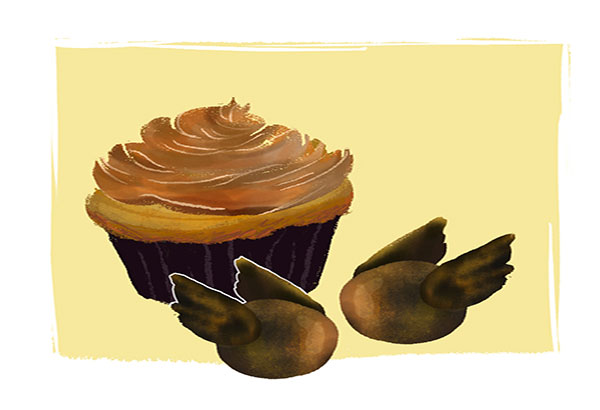 7 The Nook Café
The Nook Café is for all the Potterheads who want a taste of Diagon Alley but don't have the leisure to hop on a plane to the nearest Universal Studios. The café itself is small and tucked in a street in Maginhawa, so it's a little hard to see (to avoid unwanted Muggle attention). They serve the classics, like Butterbeer (and Butterbeer cupcakes), as well as new treats like chocolate ganaches shaped like Snitches, and actual, lunch-appropriate food like pastas and sandwiches. Their second floor, littered with Harry Potter-themed doodads, is a magical place to hang out, or even study.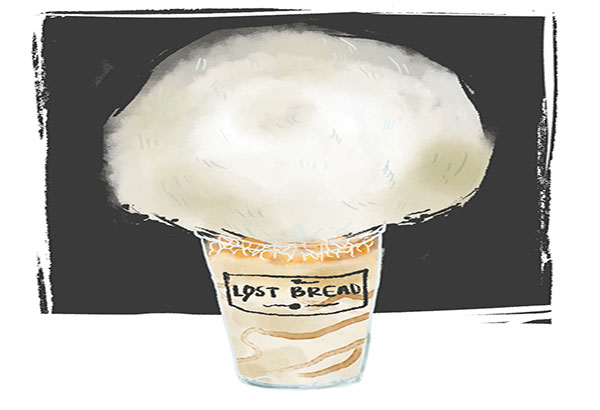 8 The Lost Bread
Another Maginhawa gem, this time more conspicuously located, can be found in the new food hub, StrEAT. The Lost Bread is more for a merienda or late night treat than an actual meal (it also makes for a cute first date), since they mostly serve a large variety of uniquely flavored milkshakes. They offer flavors for the major sweet tooth, like a milkshake with cotton candy on top, and spiked milkshakes for the more adventurous (they serve the alcohol in a little bubble syringe).

9 Kafe Batwan
Kafe Batwan takes what we know and love from our endemic cuisine and kicks it up a notch. Along with its beautiful design, this new upscale Filipino café has been reeling in customer after customer from the moment it opened its doors. They have the best batchoy in town, perfect for cold, stormy days (which is pretty much half the year). Their desserts are also major standouts, with a rich, deeply flavored champorado matched with carabao milk, and a sizzling plate of sticky and scrumptious budbud served with ube butter and coco pandan coffee ice cream.

10 Bun Appetit
While Bun Appetit itself has been around, they made an impact these last few months as they opened up their pop-up in P. Burgos. It was the first time the Salcedo Market favorite launched a weekend dining experience for those of us who preferred their lobster rolls when the sun goes down. No longer cramped in a tiny booth, Bun Appetit as allowed to shine with a bigger kitchen and delivers their classic menu to the hip Burgos crowd. Our only wish is that they finally have a place to call their own in 2016.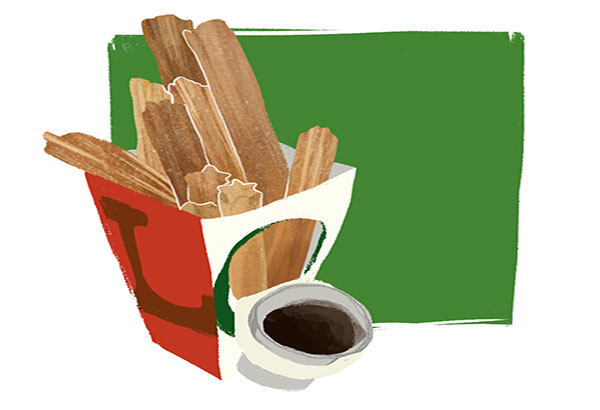 11 Churreria La Lola
Churreria La Lola has sparked a churros trend that has invaded Metro Manila. Their crunchy strips of churros are loved by everyone — it helps that it's both easy to eat and easy to afford. Their churros come in a variety of different flavors, and can be eaten with or without their decadent hot chocolate sauce (which, to be honest, is a treat in itself). All in all, it's almost impossible to find a person who has gone the whole year without even a taste of the La Lola experience.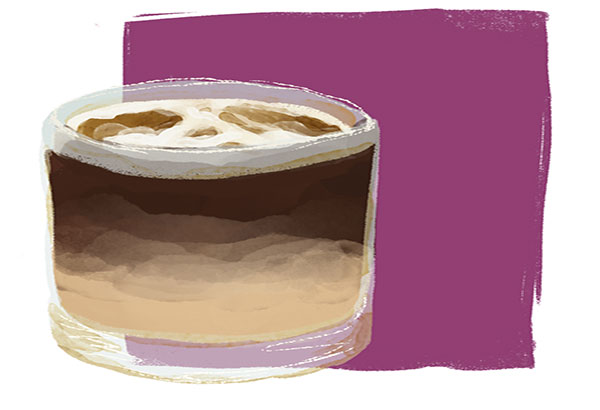 12 Recession Coffee
Don't be surprised when the first thing the server asks is, "How much are you willing to pay for your coffee?" Recession Coffee is the first pay-as-you-want café, and its located in the middle of the electronic store, Digital Walker, in Eastwood mall. They serve delicious coffee (not the three-in-one kind) that maintains its consistency no matter how much the customer pays. The only difference the payment makes is which sticker the customer gets, so it's great for people who want a good coffee fix (but tip generously for good karma).

13 Carousel Creamery
Ever wondered what chicharon would be like in ice cream form? This newly opened ice cream shop has the answer. The Carousel Creamery serves a wide variety of delicious flavors, from staple flavors like strawberry, to the crazier ones like wasabi, Java the Hott (a spiced coffee flavor for the Star Wars lover) and, yup, beer and chicharon. The ice cream itself is pretty affordable, so it's easy to get carried away with more than one delicious scoop.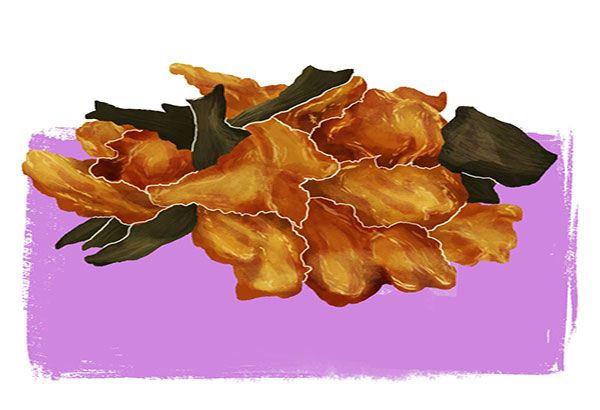 14 Recipes Sweets and Specialties
The name "Recipes" might ring some bells, especially for your parents. This newly opened restaurant in Greenhills is a whole new concept. While it does serve old favorites like the crispy General's Chicken and their old-fashioned gising-gising, Recipes Sweets and Specialties offers desserts never before seen in other Recipes restaurants. All their desserts satisfy a sweet craving, with desserts made from local ingredients, like a barako brownie with a vanilla sauce, as well as delicious seasonal goodies, like an apple spice brownie, that keeps everyone coming back for more.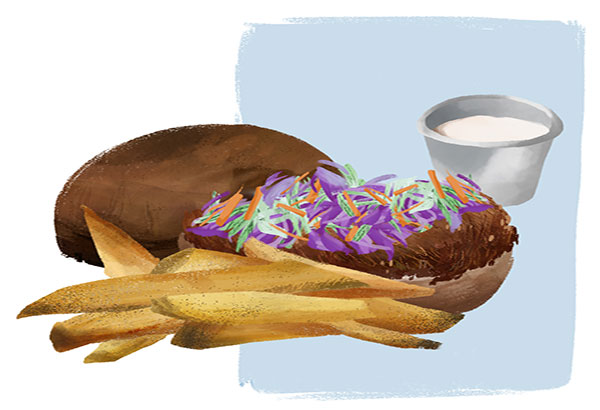 15 The Belle and Dragon
The Belle and Dragon is perfect for the night owl looking for a new place to frequent. It's got a great bar, matched with heart servings of bar food. Think of all those great gastropub classics but given a much-needed modern upgrade. It's a perfect addition to the burgeoning Palanca street. All in all, this is the best new place for a Friday night out with a large group of friends itching for something new yet familiar on a Friday night. Art by Elle Shivers