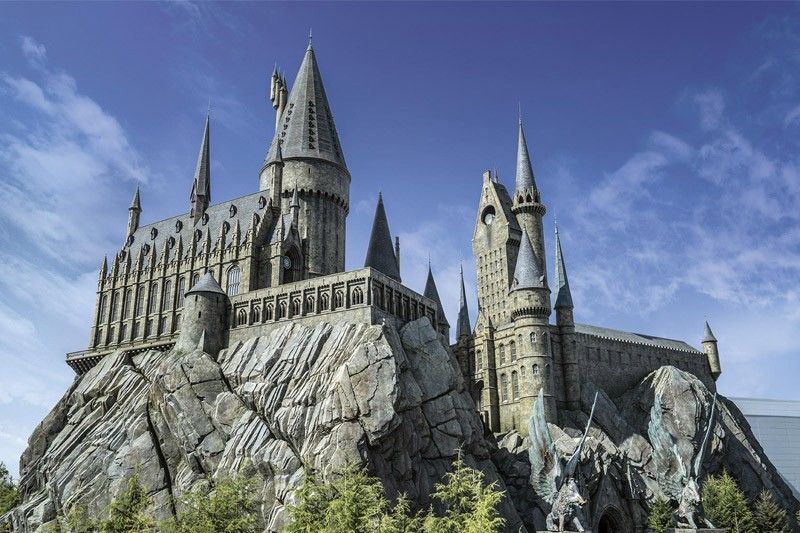 The Wizarding World of Harry Potter™ is one of the main features of Universal Studios Japan™.
Universal Studios Japan via Facebook
Universal Studios Japan™: Discover a world within a world
(philstar.com) - July 9, 2018 - 4:00pm
Japan is a land of all things beautiful, delicious and fascinating. If you've ever set foot in the country—or one of its 6,852 islands—you will know why it's hardly surprising that travelers never come away with a bad impression of Japan. From the incessant hum of people and vehicles in Shibuya to the quaint alleyways steeped in culture in Gion, Japan always has something around the corner you might just fall in love with.
With the ever reliable Shinkansen weaving its way through the islands, a trip to Japan can be through pit stops across cities, each with its own characteristics and personalities. So if you are in the vicinity of Osaka and have a penchant for fun and adventure, Universal Studios Japan™ should definitely be your port of call.
Whether you are with friends or family, get ready to be spoiled for options when it comes to food, rides or photo-taking opportunities. Unsurprisingly, the ever-reliable brand name of Universal Studios is taken to the next level in Japan. Here's just a little peek into this spellbinding universe.
For a touch of magic: The Wizarding World of Harry Potter™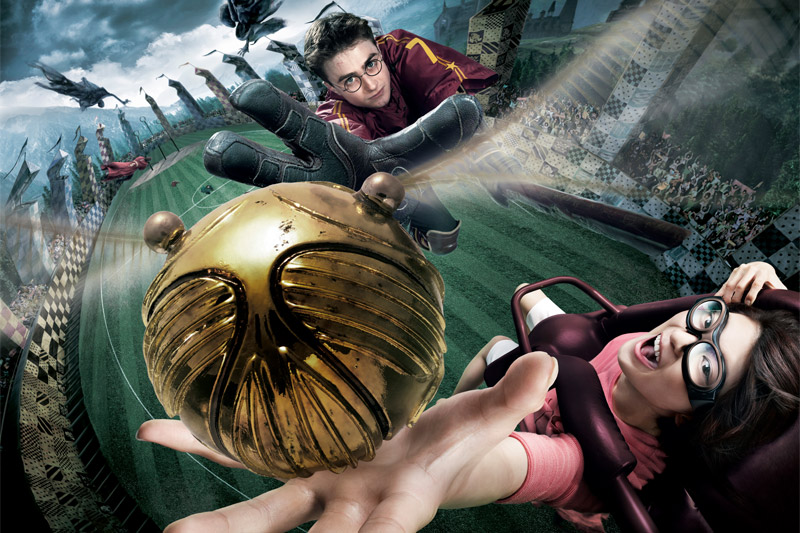 TM & © Warner Bros. Entertainment Inc. Harry Potter Publishing Rights © JKR. (s18)
Calling all Gryffindor, Hufflepuff, Ravenclaw and Slytherin hopefuls! Here is where you can finally step into the magical world of Harry Potter you wished existed. Whether you were an avid fan of the movie franchise or gobbled up every single one of the books, The Wizarding World of Harry Potter brings to life the universe that enthralled readers and film-goers through some out-of-the-world experiences that stays true to all that you've seen or read.
Experience: Harry Potter and the Forbidden Journey™
Take this fantastical ride and go through the wizarding world with the ingenious use of 3D technology and tactile cues. Get chills as the Dementors approach, feel the hot breath of a dragon right beside your ear and take a traipse through the eerie moving portrait gallery—there is no better way to experience all the magical moments of the series in one ride.
Shop: Ollivanders™
What's a journey into the world of Harry Potter if you don't pick out a wand for yourself for keepsake? Step into the musty and dimly lit Ollivanders and discover how fate has already selected a wand perfect for you.
Taste: Butterbeer
Get a round of the famous fictional drink after exploring the grounds. This non-alcoholic drink is the perfect way to end your tour on a sweet butterscotch note.
For the thrill of Land Before Time: Jurassic Park™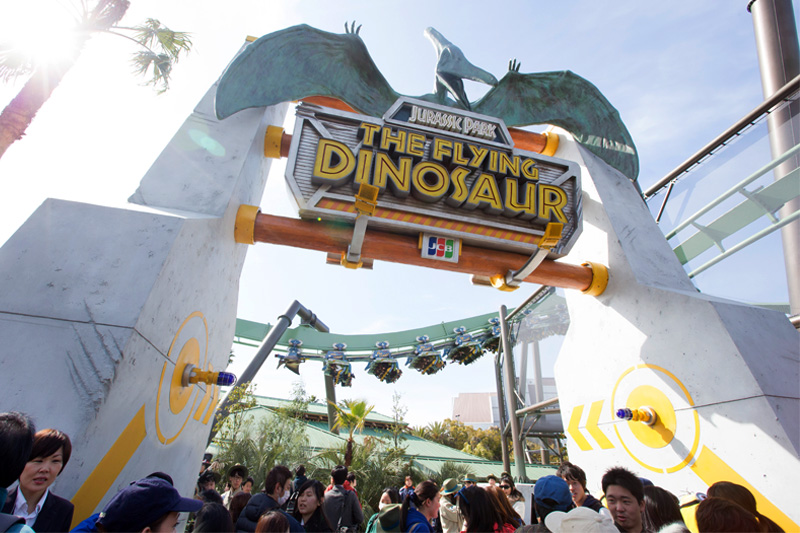 TM & © Universal Studios & Amblin Entertainment. ©Universal Studios. All rights reserved.
Always been fascinated yet frightened by the idea of dinosaurs being resurrected a la Jurassic Park style? Now you can live that hair-raising reality for a moment as you roam the Jurassic Park area alongside the largest species that has ever walked the planet.
Experience: The Flying Dinosaur
Get seized by a Pteradon for a thrilling bird's eye view of the Jurassic Park area on this rollercoaster ride that features the world's longest track and initial drop. Brace yourself for some heart-stopping pivots and plunges. Definitely not for the faint-hearted and scream-adverse but one to tick off the boxes for the adrenaline-seekers.
For all things kawaii: Hello Kitty Fashion Avenue
Don't forget to set aside some time to explore the other attractions in the park that are inspired by some of the most well-known Japanese pop culture phenomena. One that has made her cutest mark around the world is Hello Kitty! Kawaii!
Experience: Hello Kitty's Ribbon Collection
Hello Kitty opened her boutique to receive prestigious guests. Look at the latest fashion items she has designed.
Eat: Hello Kitty's Corner Cafe
Pick up a fluffy steamed bun of the world's most famous cat for an insta-worthy shot. Be sure to drop by early because they run out quickly!
For the Hollywood fiend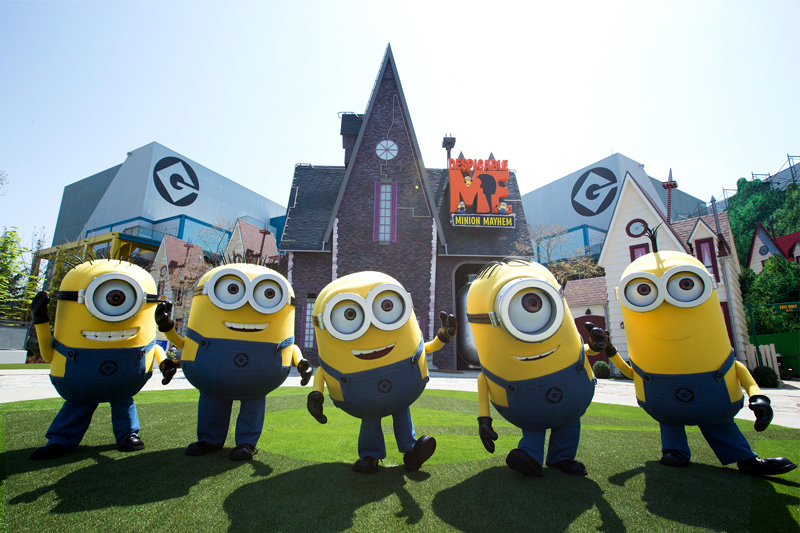 Despicable Me, Minion Made and all related marks and characters are trademarks and copyrights of Universal Studios. Licensed by Universal Studios Licensing LLC. All Rights Reserved. TM & © Universal Studios. All rights reserved.
Always wanted to escape into the worlds captured on the silver screen? Walk through the New York and Hollywood sections of and find a range of riveting experiences that bring to life a whole list of your favorite blockbusters.
Experience: Despicable Me Minion Mayhem
Take a ride into Gru's laboratory and begin the mind-boggling process of becoming a minion. Set within a massive dome with hyper-realistic and enthralling projections, this ride is great for children and adults who are looking to have a little fun with the lovable yellow characters.
Experience: The Amazing Adventures of Spider-Man - The Ride 4K3D
Hailed by the media as one of the best rides in the world, this incredibly immersive experience is filled with state-of-the-art special effects and has you swinging from high-rise buildings as you get up-close with villains in your battle against evil forces alongside the invincible Spider-Man.
Shop: Peanuts Corner Store
Snoopy and his pals come straight out of the comics to greet you at this Peanuts store. Featuring brand-new cute and stylish Snoopy goods only available here!
For a spectacular night to remember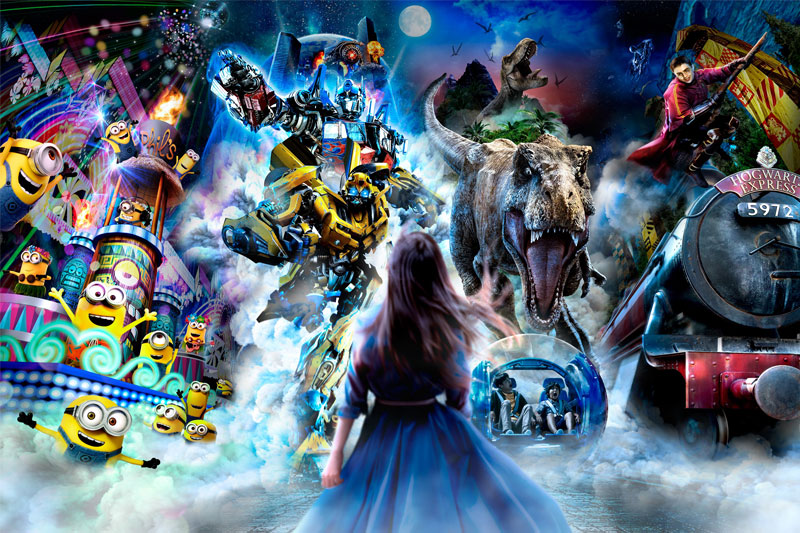 HARRY POTTER characters, names and related indicia are © & ™ Warner Bros. Entertainment Inc. Harry Potter Publishing Rights © JKR. (s17). Despicable Me, Minion Made and all related marks and characters are trademarks and copyrights of Universal Studios. Licensed by Universal Studios Licensing LLC. All Rights Reserved. TRANSFORMERS and all related characters are trademarks of Hasbro and are used with permission. © 2017 Hasbro. All Rights Reserved. Licensed by Hasbro. TM & © Universal Studios & AmblinEntertainment
Witness the park transform before your eyes at the Universal Spectacle Night Parade. Elaborate floats powered by projection mapping bring to life the worlds of Harry Potter, Transformers, Jurassic World and Despicable Me Minions. The world's first-state-of-art projection mapping technology will put you in the middle of the action and thrills of your favorite films. This will surely immerse yourself in one epic environment after another at the Universal Spectacle Night Parade.
Traveler's hack!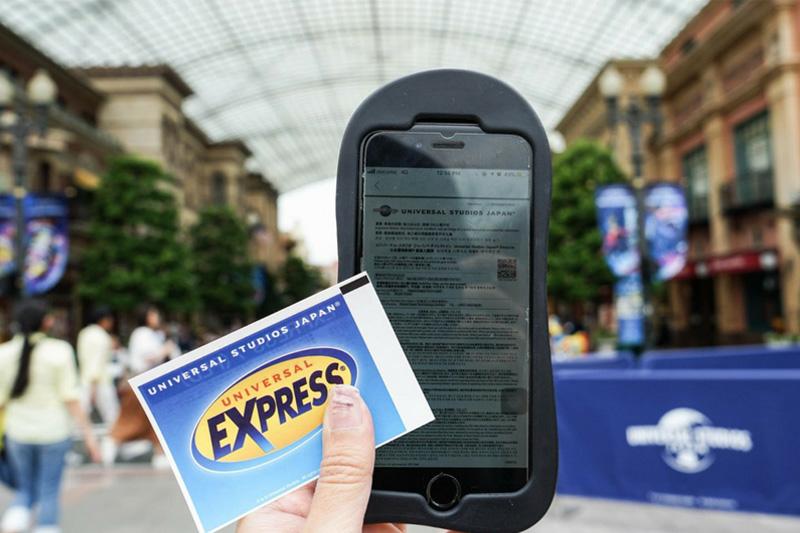 Make your Universal Studios Japan booking on Klook to save yourself tons of hassle and just focus on having fun.
Avoid long queues at the ticketing counters with instant confirmation.
Tickets aren't locked into a specific day so it is not an issue if your travel itinerary changes a little.
No need to print your passes, simply show the evoucher off your phone.
With Klook, it's easy and simple discover activities, attractions and things to do wherever you travel. With a few taps or clicks, book in-destination services at the best prices at Klook! Visit https://www.klook.com and start booking! — Photos are provided by Universal Studios Japan and Klook