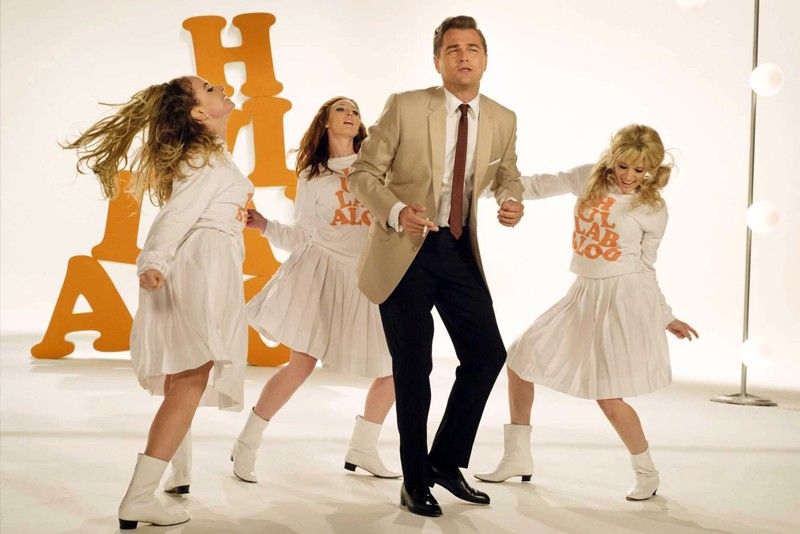 In Once Upon a Time in Hollywood, Leonard DiCaprio plays fictional TV star Rick Dalton, who struggles to find his place in the changing landscape of 1969 Los Angeles.
Twice upon a time in a Tarantino film
Andrea Ang
(The Philippine Star) - August 24, 2019 - 12:00am
The director has taken creative liberties with his depiction of Tinseltown in 'Once Upon a Time in Hollywood' — but it only highlights, in the process, that truth can be stranger than fiction.
MANILA, Philippines — Once Upon a Time in Hollywood needs at least two viewings. The first will have you wilting about in your seat like a headless chicken, wondering what is (1) happening; (2) being referenced; and (3) the end. If you don't really know much about the film outside of the trailer, leave it there — exit this window, turn this page, and head to the theatre when it comes out on Aug. 28. Fall through the Google black hole after, when the question marks have fully formed themselves.
Then you can go for your second viewing. Perhaps only then will it make sense. Because Once Upon a Time in Hollywood is a heavily fictionalized retelling of some of the most famous murders in history — that of Sharon Tate and three of her friends, at the hands of the Manson family.
Here the story goes: Sharon Tate is the ethereal beauty of an actress (none too far perhaps from Margot Robbie, who plays her here), who has married director Roman Polanski. They've moved to Los Angeles, to exactly the kind of house you would expect a Hollywood actor in the pre-Kardashian world to have, on Cielo Drive. It may be odd to avoid "spoilers" here — it was not just a media circus, but it was the first of its kind, the moment where lifestyle journalism toed the line of sensationalism and perhaps never looked back — but director Quentin Tarantino's revisionist history not only covers Tate, but the rest of Hollywood. And by "rest of Hollywood," we really do mean the rest of Hollywood — the cast brings to life stars of the era, ranging from Steve McQueen to Bruce Lee, but with the added layer of being Hollywood royalty themselves. The credits roll includes Al Pacino, Maya Hawke, Rumer Willis, Dakota Fanning, Bruce Dern — the list goes on — underscoring what the big sign on the Santa Monica Mountains tells everyone: this is Hollywood.
Tarantino's creative liberties have of course not gone over well with every big name that gets screen time. But perhaps his portrayal of Sharon Tate deserves the most discussion.
There are a few things we've come to expect from Quentin Tarantino — borderline body horror gore and guts, his iconic "written and directed by" credit, a chaotic hand of justice, and an undercurrent of Tarantino's own consistently eccentric psychology, to put it mildly. Once Upon a Time in Hollywood, as his ninth movie, checks off every mark on the list, including the more insidious and perhaps problematic parts of the Tarantino discography.
There is of course the fact (by actual counting, as reported by Time) that most of his films feature a minority of female characters, with very few speaking lines. Once Upon a Time in Hollywood fares no better than his previous films — in a story that was Sharon Tate's own, she says very few words. (There are, instead, a lot of words spoken about her.)
But where this would be concerning in his other movies, comes off instead as surprisingly sweet — as if in this alternate universe, Tate lives beyond her murder. The references to her actual style — her contemporary beauty look to her own wedding is seen early on in the film; her dislike for shoes (lore goes that she even went so far as to show up to a restaurant with a rubber band around her toes, to give the illusion of sandals) literally takes up a large amount of frame — wrap this fictional Tate like an armor. She cannot be touched. In this one, she will have justice. Because despite the long, arduous journey of Leonardo DiCaprio and Brad Pitt's buddy cop-esque characters, the true centerpiece of this story is the real Sharon Tate, as if to say that her tragedy is too great to remember. It's one of those times that reality is stranger than fiction — and unsurprisingly, it all happens in Hollywood.