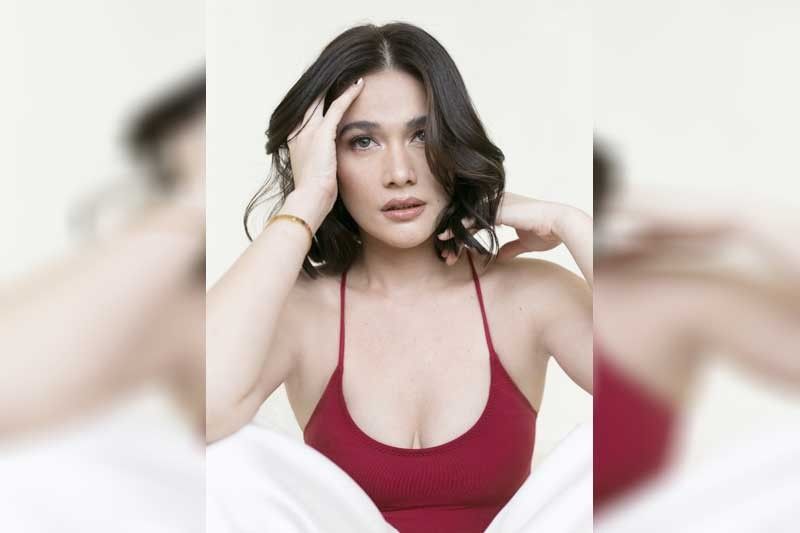 "I don't know where it's going to go, if it's going to be a final breakup or… you know? I don't really know. Ang hirap rin niya i-label na, 'Single na ako,' at, 'Wala na kami' habang nag uusap pa kami at tinatrabaho pa, baka meron pang…" She lets that last statement linger. Described as a "riveting romance drama," Kasal opens Star Cinema's 25th anniversary directed by Ruel S. Bayani. Starring Bea Alonzo, Paulo Avelino and Derek Ramsay. Kasal is now showing in theaters nationwide.
Photo by Regine David
Raymond Ang
(The Philippine Star) - May 19, 2018 - 12:00am
Yes, it's complicated with Gerald Anderson. Bea Alonzo opens up to Supreme.
MANILA, Philippines — If you've done enough celebrity interviews, you know there are only two ways stars address controversy — either they talk about it head on, dangling juicy tidbits to reporters hungry for clickbait, or they ignore it entirely, acting as if no one in the world is wondering about that baby bump or the messy divorce
Interviewing Bea Alonzo this afternoon comes with a few handicaps: (1) she's done numerous interviews to promote her new movie, the Ruel Bayani-drama Kasal, (2) she's managed to survive several high-profile interviews without having to address the elephant in the room, (3) the elephant in the room is the are-they-or-aren't-they breakup rumors with her boyfriend of two years, Gerald Anderson, (4) the only time she's addressed the issue was in a short interview with ABS-CBN News, where she could get away with a succinct "technically single," and (5) I know Bea personally — I might even be brave enough to say we're friends.
Do I really want to be the person who grills Bea Alonzo, the so-called new Queen of Movies, this generation's beloved Basha, a stubbornly human-scale superstar who's traded on simple decency rather than vampy charisma or dramatic hysteria to get where she is — and outside of that, a smart, simple 30-year-old who's somehow let me into her personal circle just because of a few good conversations — about her recent heartbreak?
I battle with myself throughout our interview, until halfway through, she answers a question about why she decided to do Kasal, and how it fits within the "Bea Alonzo" box, with an answer about something else entirely.
"Naka-relate ako sa role na Lia [in Kasal] because all my life, I've always strived for a normal life, to conform," she begins. "Unang una, sa itsura ko, I was the only mestiza in school. 'Yung nanay ko, hindi siya mestiza. 'Yung kapatid ko, hindi siya mestizo. Tapos I came from a broken family. Buong buhay ko, ang gusto ko lang, maging ordinary, maging normal."
"So in terms of my box… Hindi lang siya professional. I learned so much about life through Lia. Forgiveness, true happiness, loving a person no matter what, loving a very, very imperfect person, and choosing love above all the mistakes that that person did — ang daming ano…. Para rin siyang personal emotional journey. So parang sumabay nga siya eh, ang ganda…" She puts on a brave smile then laughs.
The last time Bea was on the cover of Supreme, it was in July 2016, she was promoting the Dan Villegas rom-com How to Be Yours, and she was on the cover with Gerald Anderson, her co-star in the movie. Reflecting on a time in 2010 when she and Gerald embarked on a doomed, short-lived romance, she said, "It feels weird to be able to talk about this now. Back then I was forbidden to even look at him."
How to Be Yours proved the spark that rekindled their romance and by all accounts, they've been together since then. The only sign that there was trouble in paradise came in March this year, when Bea unfollowed both Gerald and his My Perfect You co-star Pia Wurtzbach. The couple was eventually said to have patched things up, and Anderson cleared Wurtzbach's name amid the rumors that she was involved in the conflict.
"What's the difference between being single where you are now, and being single where you were at 27?" I ask her.
"Obviously, ngayon nakaka-pressure kasi I'm already 30. Parang habang lahat ng tao nagpapakasal, nakikipag break ako." She allows herself to laugh at the irony and then demures. "Nabigla ako when they asked [if we're still together] kasi I didn't expect that they would ask… Okay, I should've expected that they would ask. I was stupid not to expect that. Everybody's talking about it — wow, feeling ko naman relevant ako," she laughs but what she said was true. "I guess there are people who are talking about it since the whole Instagram thing."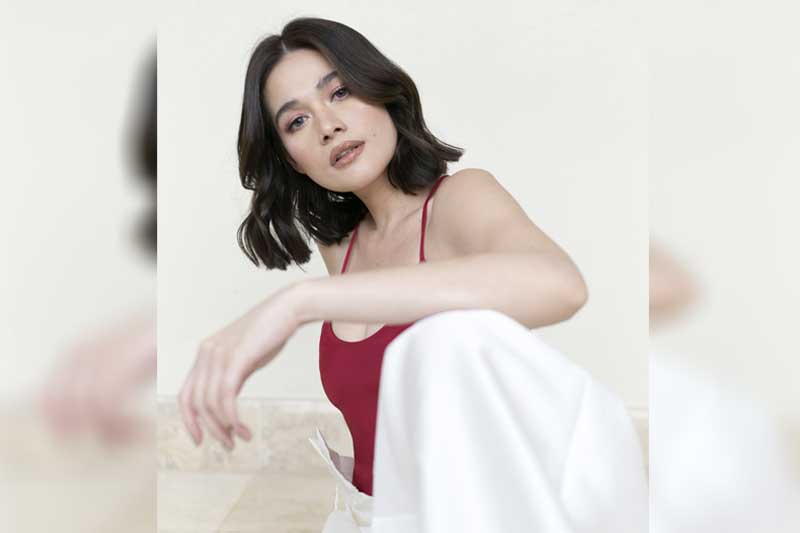 "Ang hirap kasi niya ipaliwanag and I feel like at 30, dapat nga 'di ko na pinapaliwanag…," she continues. "We're talking. Pinagdadaanan namin siya ng sabay. Feeling ko, it's not that final. I don't know where it's going to go, if it's going to be a final breakup or… you know? I don't really know. Ang hirap rin niya i-label na, 'Single na ako,' at, 'Wala na kami' habang nag uusap pa kami at tinatrabaho pa, baka meron pang…" She lets that last statement linger.
She knows how it looks. Even without details, followers of local entertainment have assumed certain details about the situation, how he must have done her wrong, how they're working things out because she's giving him another chance.
"I'm happy for those people na ang dali nila mag [decide]. May finality agad sa decisions nila. That's not who I am and maybe I'm flawed, but that's fine with me," she says. "I don't want regrets in the end."
"I think it's brave of you to be honest about that," I tell her.
"At 30, I think I should be honest about that," she shoots back, laughing.
* * *
The marketing for Kasal will have you believe that it's another film about a love triangle and a wedding. Truth be told, Kasal is more interesting than that. It's a film that asks the question whether we should love someone despite their faults and their inconsistencies. Lia's relationship with Paulo Avelino's Philip and past with Derek Ramsay's Wado certainly drove the plot, but a plot point that's as crucial — one that informs Lia's romantic relationships but also her relationship with herself — is her lingering feelings of abandonment at the hands of her father.
Depending on how you like your Filipino films, there's an element of camp throughout Kasal that might distract from the plot. When the campiness is just right, you're reminded of the classic Danny Zialcita movies from the '80s. When it careens a little too far, it might remind you of the worst teleserye cliches. Throughout it all though, Bea Alonzo holds the dramatic center of Kasal. And whatever else may be happening onscreen, she makes the story believable — it's right there on her face. After all, it's somehow her story too.
"Ang lapit sakin ni Lia," she admits. "Naramdaman ko siya. Ito 'yung imperfect me…. Nandun kasi ako sa point na kahit i-judge ako ng mga tao for my imperfections, it's okay."
"Honestly, all these years I've been afraid that I'm not the likeable type. Seriously. 'Yun talaga siguro dati why I was so uncomfortable doing ASAP or any live programs kasi dapat super likeable, center of attention… Imagine 'yung mga kasabay ko and the personalities? Anne Curtis who's such a darling — she's a sweetheart, she's so likeable — Angelica [Panganiban] who's very funny, Angel [Locsin] who makikita mo talaga 'yung kindness. I'm the type who [keeps a lot inside]. I was always afraid that they might not like me. Pero nandun ako sa point na even if they don't, that's fine."
Up next for Bea is Eerie, a horror indie primed for film festivals starring Charo Santos, directed by Birdshot wunderkind Mikhail Red, as well as an untitled romance co-starring Aga Muhlach, directed by Paul Soriano, that will call on Bea to play something like "Jennifer Lawrence in real life." Both are departures for the actress and after 15 years of almost nothing but carefully calibrated, surefire hits, experimentation has put fire in her belly.
"I feel like I'm bolder now when it comes to choosing my projects," she says. "I'm not in that phase na hinahanap ko pa kung what kind of an actress I am, I feel like I already know that. 'Yung objective ko now is to create a body of work that's a mixture of everything… I'm more open to reading new scripts, na siguro independent. Nandun ako and I promised myself that — na when I turn 30, mas magiging bold ako."
That seems to be the anchor of this conversation with Bea, turning 30. It's supposed to be the age of coming into your own, when you liberate yourself from youthful anxieties and allow yourself to come into focus. It's certainly an interesting time for a public figure. If your 20s were spent being the hot young thing, what do you have to offer in your 30s, when you're past the excitement of newness but not yet so tenured to inspire a monument?
Toward the end of our interview, I note that history has proven the third decade an artistically fruitful time in the career of the kind of actress Bea Alonzo's becoming. Sharon Cuneta was 30 when she did the career-defining Madrasta. Vilma Santos came back with Relasyon right before she hit 30. She takes comfort in those examples but admits: "Siyempre merong days na, what am I doing with my life? Meron akong ganong days — five years ago, hindi ito 'yung ginusto ko sa buhay ko," she says, laughing. "Alam mo 'yun? Parang, 'Nasa right path ba ako?'"
There's a scene in Kasal where Bea's character Lia finds out that her fiancé has been lying to her all along, and is hit by the realization that all the men she's ever loved in her life — from her father to her ex-boyfriend — have all betrayed her trust. She says shooting that scene was one of the most challenging things she's done in a while. And for the confrontation, Direk Ruel asked for the antithesis of Bea's usual earthy, everywoman characters. He asked for big "TV Patrol acting."
"For that specific scene, he gave me a pencil, told me to edit [the script], kahit daw di na niya i-check. Di kami nag rehearse. 'Yung lines, gusto ni Direk Ruel, hindi ko na iniisip, 'yung lumalabas lang sa'kin…. Madaming mura that they had to edit out. Ganon pala 'yun pag masyado kang galit, bigla nalang siyang lalabas, parang word vomit."
Out of her comfort zone, she was understandably nervous. "Sino ka?" she spits at Paulo's Philip, shaking with anger. "Sobrang galit na galit ako [in that scene], 'yung right hand ko nag numb parang may pins and needles," she says.
"Sabi ko sa sarili ko, wag ka na mag-prepare, talon ka nalang."
At some point in our interview, we hug. Bea Alonzo has always been emotionally transparent — that's been her boon as an actress and her bane as a celebrity. But talking to her, I'm reminded of a line a friend once told me about the poet Billy Collins: "Simplicity is the greatest risk because you're understood."
"I don't know the answers," Bea tells me. "And it excites me."