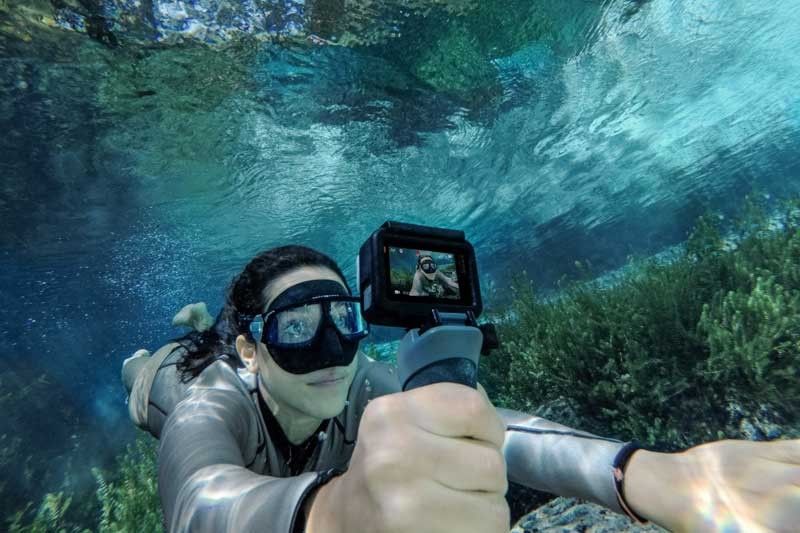 The latest GoPro HERO6 is equipped with 4K60 fps and 1080p240 fps video, the most advanced video stabilization ever achieved, new mounts, and a touch zoom LCD — a far better version than when I first wanted it.
I've always wanted a gopro
On finally coming face-to-face to with the camera of her girlhood dreams, and what that encounter was like.
Ever since I first found out that this thing called a GoPro existed — I wanted it. The GoPro is a small, lightweight video and photo camera that, with its proper casing, is essentially immortal (waterproof, scratchproof, fall-proof, clumsy-proof). And in 2010, around the time it became popular in the market, the HERO HD, its first HD digital model, captured 1080p high resolution footage, and could be clamped or strapped onto anything (on a surfboard, a snowboard, on a backpack, or even on your head.) It was a first of its kind on the line; it was a big deal. And. I. Wanted. It.
The following year, they upgraded the camera with the release of the HERO2. And then the year after that, the GoPro HERO was made even smaller and lighter than the first one. Throughout the years, GoPro has released newer models, presenting stark improvements from its models the years before — and every single time, I wondered, " Will this be the day I will get my GoPro?"
The thing is, I got older… I climbed less mountains and top-loaded on less jeepneys. Got tired of waiting on the highways for buses and sleeping in different hostels during my travels. The need for a GoPro, for me, kind of lost its advantage… in a sense that, why would I need an immortal camera, when all I do now is sit in cafes and visit art museums? (Although, seasoned bloggers have found it useful for underwater selfies and easy-to-handle vlogging.)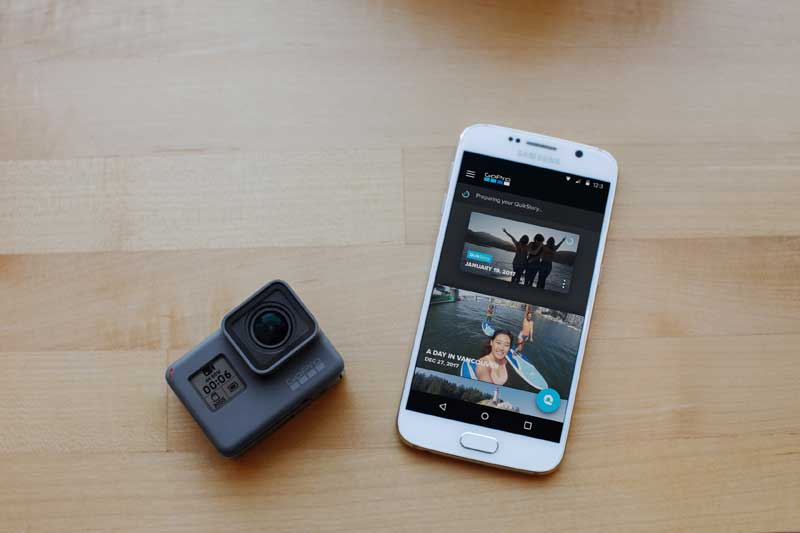 And then it happened: just this year, in my hands was the GoPro Hero6 in matte black. Released in late 2017, seven years after I first laid eyes on the GoPro through my computer screen. In all its glory, it is exactly what I thought it would be: small and lightweight and seemingly indestructible. But much more impressive than the older models that I had previously inspected through friends: this one comes with a LCD screen to view and take your footage live (the older models didn't even have a screen, so you had to shoot old-school style and view your clips after), and a separate slot for an SD card with big memory (the older models had the memory built-in). Important to note: the new GoPro also works mostly through its touch screen, and now the new model has a new touch zoom function. I took the GoPro with me on a trip to Tokyo, and found that even if you aren't doing ultra-adventurous, death-defying things — it still has its perks.
The HERO6 achieves a new level of performance, now with 4K60 fps and 1080p240 fps video, and the most advanced video stabilization ever achieved. It didn't matter that I was holding the camera by hand most of the time; reviewing the clips I took later on proved that the shakiness was doable. GoPro also launched Fusion, its waterproof mountable 5.2K spherical camera, new mounts and accessories, plus a new Follow mode for its Karma drone.
The angle that it takes, its iconic wide angle, is definitely a view that you won't find often. And I found that a normal konbini store in Tokyo came to life with its panoramic view. With its size and weight, I was able to carry it around and not have to worry about looking too much like a tourist. When you're trying to blend into your new environment in a different city, this is the kind of camera you want to have, something not so in-your-face. Even in low-light situations, like a small bar in an alley, the camera worked.
And I guess after all these years of wanting and longing, the GoPro didn't disappoint, and I am glad to have had the privilege to use one of its newer models. It's a camera you don't have to baby — you can let it run free and know it won't get hurt — a luxury for a traveler who already has a lot of things to keep in mind. So it is a blessing, this thing. I love it. Although I reckon, I would've been just as ecstatic about the first model almost 10 years ago. It's just a pretty nifty little gadget to have… and like whisky, it just gets better with age.