Hit the ground running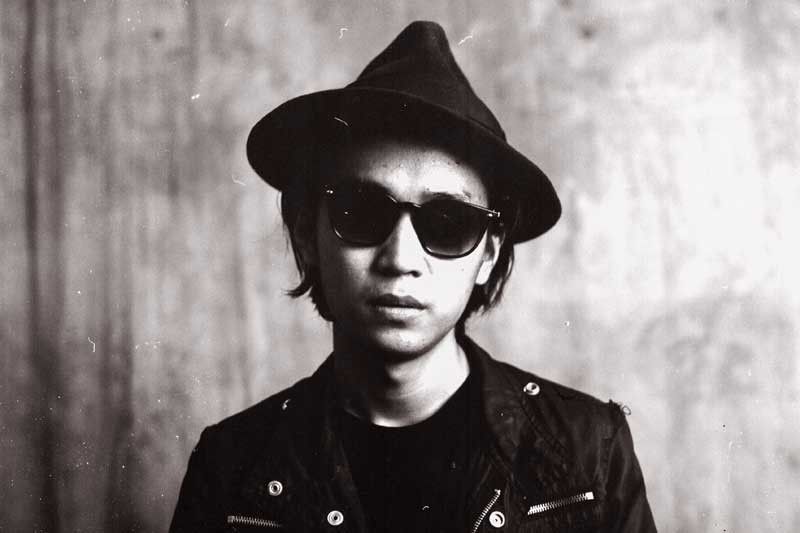 On tour with the self-made folk songsmith Ian Penn, who hails from the foothills of Mt. Arayat. He is traveling 25 cities across the Philippines: no driver, no tour van, no roadies — just music.
MANILA, Philippines — Ian Penn and I are stranded in the middle of nowhere. A drowsy highway patrolman propped up on a rifle says that a landslide has left light vehicles stranded for the night. The plasticine hum of a karaoke machine echoes from a distant restobar — but otherwise, the streets are deserted. It's been a 12-hour-long series of bus rides so far, and I'm too busy being relieved to be standing on solid ground for the panic to sink in.
Penn keeps his composure. He has no driver, no tour van, no roadies. It's the second week of his Philippine tour, which spans 25 cities from Luzon to Mindanao. There's plenty of room for things to go wrong. He's no stranger to touring, though. In 2015, Penn was the opening act on Dragonfly Collector's Philippine tour, during which most of his debut album "Water From the Creek" was written. At 24, he's often mistaken for being 30. It's one of the occupational hazards of being a well-traveled folk songsmith.
A massive truck pulls up in front of the police station, and the driver hops out to register at the checkpoint. Before we know it, Penn is slinging his guitar onto the sacks of rice in the truck container… we're going hitchhiking. But then the truck revs back to life with a mighty roar, and off we go.
Penn, grinning like a madman, stretches his arm out the window. "Go moan, go groan, go groan alone, go roll your bones, alone..." He does a decent impression of Jack Kerouac, complete with a rolling accent that, in a peculiar manner, ends sentences like questions. We've almost traveled the perimeter of Northern Luzon: through Baguio, La Union, Vigan, Laoag, Tuguegarao, and now onto Baler. I tagged along to open for him as the Brain Twins. The schedule often entails traveling to a place and playing on the same day for consecutive nights, but I'd take shifting landscapes over standstill Manila traffic any day.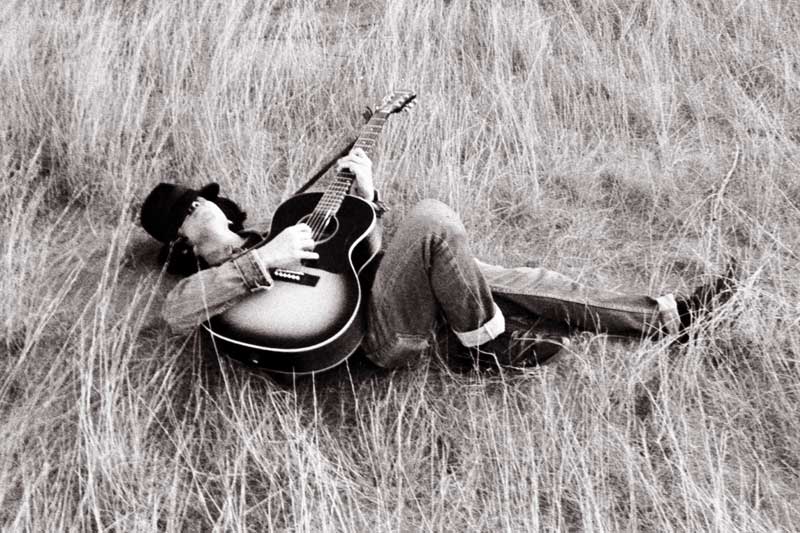 "After we released 'Water From the Creek,' I wanted to be on the road," Penn says, "I have all these hallucinations in my head. I wanted to get out and play my music in different places." The gumption to set up a tour that is independently organized and self-funded is commendable. It's harder for the new generation of musicians to cross over into the mainstream due to a range of factors: the collapse of record labels, the shutdown of NU 107.5, and streaming services saturated with new material, among others. To be content with online exposure and Manila shows is to miss out — badly. "Get out of f**king Saguijo, man!"
Of course, to do just that takes a lot of effort. He edits posters for each upcoming show on his laptop, while writing out promotional materials over breakfast. On bus rides, he's often occupied with his phone, making calls and ironing out logistics while the rest of the team catches up on sleep. He's gotten used to hauling around a large box with dozens of CDs onto buses and tricycles, along with his guitar and a backpack. It's all hands-on, down to dressing a mic stand with lights.
The effort has been paying off. "It's always a special thing when people know the words to your songs, and then they tell you the memories they have when they listen to your music," Penn says. "For me, that makes it all worth it. It's beyond me, it feels like the songs are breathing their own life."
Frankly, musicians in the insular circles of Manila take audiences outside the metropolis for granted. It matters to get out there and link up with music scenes and audiences outside of Manila, from the punks in Tuguegarao to jazz musicians in Davao. They're not as distant as they seem, and we've met some of the most accommodating people along the way. "We're lucky to have good friends that help make the shows."
"Everyone should do it. You never know who is waiting on the other side." Neither did we. While playing has been great, if you asked me, the best performance of the tour was this: after our show in Vigan, we were having beer with a group of seasoned Ilocano poets on the historic Calle Crisologo. Upon finding out that we were musicians passing through, a man borrowed Penn's guitar and proudly declared that he'd sing us Ilocano folk songs. The surrounding tables began singing in unison, clinking glasses and tapping their feet up until the organizers said it was time to go home. But not for Penn. He's only just begun.
Ian Penn's Philippine Tour continues until May 2018 from Luzon to Visayas. For tour dates, see ianpenn.xyz.