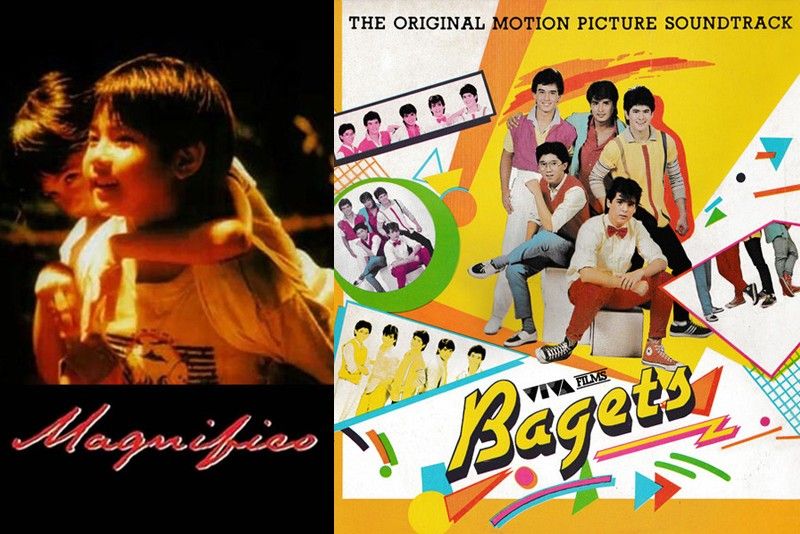 Known for his contribution to Philippine cinema with films like Bagets, Magnifico and A Love Story, Direk Maryo passed away at 65.
(The Philippine Star) - February 17, 2018 - 12:00am
The lasting effect that director Maryo J. Delos Reyes leaves on this film critic: I have to admit I was one of the viewers whose life changed as soon as I left the cinema.
The tragic irony of Magnifico is that it is the sudden death of its titular prepubescent do-gooder that will teach the sad and conflicted residents of a provincial town a lesson in joie de vivre.
The film, thanks to its executive producer and screenwriter —relative newcomers to the filmmaking business — went on to win a slew of awards in Berlin. In the Philippines, it was met with both earned tears and gleaming pride. It was a time in Philippine cinema populated mostly by big-breasted nymphets and muscled hunks all too ready to shed their clothes for cinematic amusement. Then comes little Magnifico, played beautifully by a young Jiro Manio, winning smiles, breaking hearts and imparting a life-affirming message without needing to be too blunt about it.
I have to admit I was one of the film's viewers whose life changed as soon as I walked out of the cinema, eyes red from recently dried tears. At that moment, a couple of years before Cinemalaya and Cinema One opened the floodgates to Filipino creativity, my teenage years were to be defined by Filipino films.
Maryo J. Delos Reyes, Magnifico's director, was hardly a newbie when his film collected accolades. A couple of years before Magnifico, he directed Red Diaries, Gusto Ko Nang Lumigaya, and Bedtime Stories, all films marketed for their risqué nature, despite more intriguing subtexts. However, Laman, which the MTRCB stamped with an X rating twice, seems to be the pinnacle of the sex film. It is indubitably steamy, but its unabashed display of sex only magnifies the rot and corruption it examines. In an era of titillating films, Delos Reyes was not only a master, he was also subversive. During a time when the market was awash in sex films, he came up with films like Sa Paraiso ni Efren, a skin flick with apparent gay inflections.
He didn't resist the trend. Instead, he went with the flow, sometimes assisting the transitions of taste. A Love Story, which had Angelica Panganiban, Maricel Soriano and Aga Muhlach entangled in a twisty love triangle, was a precursor to the barrage of mistress stories that Filipinos have become infatuated with. Magnifico became a sort of blueprint for Filipino coming-of-age films like Ang Pagdadalaga ni Maximo Oliveros and Kiko Boksingero, films that pit a child's innocence against the tainted world of adults.
Before A Love Story, Magnifico and Laman, Delos Reyes directed romances, melodramas, comedies and action flicks, all products of time-specific demands. Perhaps his most famous contribution to pop culture was Bagets and its sequel. The two films, which documented the lives of youth engaged in fleeting romances and petty concerns, struck a chord with young Filipinos back then, perhaps because Delos Reyes' cast had the requisite charisma to hold viewers' attention — but also because the films' idealized concept of growing up is so colorful, so musical, so irresistibly attractive, that the films become a perfect escape. They've become iconic markers of a foregone era, an oft-mentioned detail in anyone's reminiscence of the '80s.
Delos Reyes always had a soft spot for the provinces. Manila is often depicted as a corrupt place where people become victims of scandals and sordid affairs. The provinces, however, are calm and quaint, locations for respite such as in Naglalayag, where Nora Aunor and Yul Servo retreat to the farmlands to get away from the rumormongering that results from their May-December affair. Delos Reyes' independently produced films like Bamboo Flowers and Kamoteng Kahoy are all set in the province, heartfelt odes to virtues that seem to have been lost in the city. This is probably the reason why Delos Reyes is the perfect fit to lead the advocacies of ToFarm, a festival whose films are focused on agriculture. Under his influence, the festival has grown in scope and impact, producing such diverse works as Paolo Villaluna's Pauwi Na, Jason Paul Laxamana's Instalado and Joseph Abello's What Home Feels Like.
Delos Reyes has lived a life that is marked not just by accomplishments but also by generosity. Magnifico, Direk Maryo!