Koji Arsua
(The Philippine Star) - December 13, 2014 - 12:00am
Go Japanese at Art Center Ongoing Tokyo
MANILA, Philippines - Filipino artists usually go to other countries for their residencies, but it's interesting to note that there are foreign artists who want to do theirs here. It doesn't come as a surprise because the culture is visually rich and emotionally compelling, and the local art scene is making a huge statement all over the world. To see how foreign artists are inspired by our humble city, Art Center Ongoing Tokyo has partnered with 98B Collaboratory for a month-long project and research residency for seven Japanese experimental artists, who will be joined by five local ones to develop a series of new works to be shown today. The Japanese are known for their love of color, and it's interesting to see just how experimental they can be. The Japanese artists are Kenji Ide, Yusuke Shibata, Fuyuka Shindo, Tetsushi Higashino, Takuya Yamashita, Atsushi Yamamoto, and Masahiro Wada, while the Filipino artists are Joseph Gabriel, Czar Kristoff, Kulay Labitigan, Katherine Nuñez, and Julius Redillas. The show will be held at PAN/// Space and First United Building along Escolta Street, Manila.
Rise up at 'Intramuros Rising'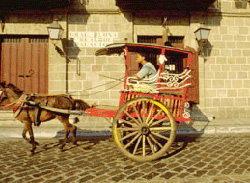 You may think it's another music festival, but if it's one set in the historic city of Intramuros, we're in. "Intramuros Rising" is an indie music festival and spoken word poetry jam featuring homegrown bands and groups based in Manila. The bands selected for today's festival are composed of students from universities within the area to show that Intramuros is one ride away, and one step back in time. Today's lineup includes Flying Ipis, Cheats, Jensen and The Flips, Three.!, Kontra Tiempo, Not Another Boy Band, False Apart, False Contender, Bennybunnyband, Himig Malaya, Sky Garden, Luciforms, ADVENTNOTE, and There's ERA. Spoken word is provided by Words Anonymous. The festival will be held at the Baluarte Plano Luneta de Sta. Isabel. If you're still thinking of going, let this convince you: the event has the stamp of approval of Manila's true king, Carlos Celdran.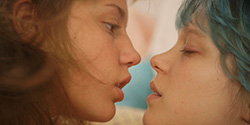 Go queer at the QC International Pink Film Festival
People are starting to realize that gender is not as easy to define as gay or straight. Between those two genders are millions of interesting stories to tell, from the struggle of acceptance to coming out of the closet. Quezon City is leading the straight-but-not-narrow movement with the Quezon City International Pink Film Festival at TriNoma, a celebration of queer cinema from the Philippines and around the world. For Filipino films, we recommend Nick Deocampo's The Sex Warrior and the Samurai, about a Filipino transgender working in a bar in Japan to support his family back home; Crisaldo Pablo's Uuwi Na Si August, about a young man with AIDS who wants to go home and reconnect with his mother; Alvin Yapan and Alemberg Ang's Ang Sayaw ng Dalawang Kaliwang Paa, where two men develop a close relationship through dance; and Eduardo Roy Jr.'s Quick Change, which deals with the peril of DIY implants. For foreign fare, there's Ester Martin Bergsmark's She Male Snails (Sweden), a portrait of transgender author Eli Leven growing up in Sweden; Jay Hodges and PJ Raval's Trinidad (US), which follows a sex reassignment surgeon as she guides two of her patients transition from male to female; Alain Guiraudie's Stranger By the Lake (France), which peeks at a blossoming romance between two men amid a death; and Abdellatif Kechiche's Blue is the Warmest Colour (France), the Palme d'Or winning coming-of-age story of a young girl's experience with first love, with another woman. The number of films, which will be screening until Tuesday, is staggering, but as they say: We're here, we're queer, get used to it.
* * *
Tweet the author @kojibberish