Koji Arsua
(The Philippine Star) - November 29, 2014 - 12:00am
Celebrate Andres Bonifacio at BGC
MANILA, Philippines - Urbanites don't get to experience the Filipino tradition of fiesta. For them, a fiesta consists of a bucket of Chickenjoy and lightning-speed streaming of the latest shows. But this weekend, BGC is holding Passionfest at High Street, an urban fiesta of games, food, art activities and public performances to celebrate Andres Bonifacio. There will be a street party, a variety show, a fun run, the musical Close Engkantos of the Christmas Kind, a Jeepney Sign Art event where you can have your name printed on the metal jeep sign, a DIY Saranggola event, and a Filipino science show at The Mind Museum. Like traditional Filipino fiestas, there will be kalesas, majorettes, and street performers at the Parada de Kalesa. The only thing missing are your distantly-related titas asking why you're still single.

Start your Christmas shopping at the Pop-Up Designer Project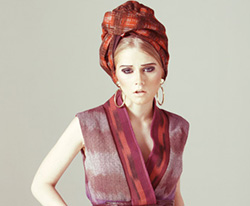 If fashion is your thing, go to the Pop-Up Designer Project at 9590 Kamagong corner Bagtikan Street in San Antonio Village, Makati this weekend for unique local designer finds. There are the dresses of Francis Libiran's protégé Roland Alzate, avant-garde designer Tipay Caintic, fashion legends Noel Crisostomo and Joel Escober, shoe designer Maco Custodio, accessories from Paula Dimaano of Piesa, the romantic clothes of Harvic Dominguez, indigenous island wear from Twinkle Ferraren, Manila FAME award-winning jewelry from Ann Ong, coral-inspired accessories from Ken Samudio, and Randy Ortiz's apprentice Mark Tamayo. Filipino designers are already making a name abroad, and if you need more proof of their limitless talent, better check out this pop-up studio. It's open today and tomorrow, from 11 a.m.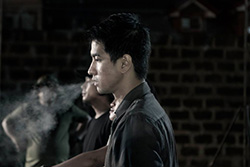 Watch free indie films at Cinemalibre
For a dose of pure cinema, head to the Videotheque at the UP Diliman Film Center today, from noon to 6 p.m. Cinephiles, one of the largest communities of film buffs on Facebook, is celebrating their anniversary with a mini-festival of short films. Catch rarely-seen works by a mix of established directors such as Roxlee, John Torres, Dodo Dayao, and Whammy Alcazaren and emerging names such as Malaya Camporedondo, Epoy Deyto, Joal Eduarte, Jonathan Q. Hee, Rob Jara, Kikko Kalabud, Sonny Lim, Jr., Jed Medrano, Carl Joseph Papa, Danni H. Ugali, and Petersen Vargas. With no given titles, there's a sense of mystery to the event, so you'll want to see everything. The screenings are free, but everyone is encouraged to bring snacks.
Start Christmas with a Filipinized 'Nutkraker'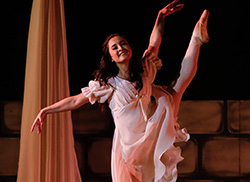 The Christmas ballet The Nutcracker never really caught on in the Philippines (it's probably because snow makes up a big chunk of the production), which is a shame because it is a glorious performance of flamboyance and precision. But what if we told you there will be a performance combining the holiday favorite with local Christmas carols? Tonight, Ballet Philippines' production Nutkraker: Pasko Na Naman Muli will combine The Nutcracker with Filipino Christmas songs, an OFW coming home, Christmas caroling, noche buena, and simbang gabi. And oh, Lisa Macuja Elizalde will be there. Nutkraker: Pasko Na Naman Muli will be held at the Aliw Theater in Pasay.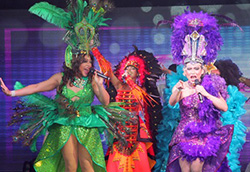 Watch 'Priscilla, Queen of the Desert'
If a Tony Award for Best in Bongga existed, it would definitely go to Priscilla, Queen of the Desert. This musical, based on the 1994 cult classic film starring Terence Stamp, Hugo Weaving and Guy Pearce as drag queens who go on a road trip, is staging its second Manila run this weekend and the next at the Newport Performing Arts Theater at Resorts World Manila. What makes this musical fun are the song choices, a colorful mix of pride anthems and disco hits — which, come to think of it, are one and the same. And of course, having drag queens as central characters means fabulous costumes, carried with aplomb by lead stars Leo Valdez, Jon Santos and Red Concepcion. The songs may be from the '70s, but the urge to party is timeless, so it's a good idea to catch the second run while it's back (from outer space). You do know the lyrics to Gloria Gaynor's I Will Survive, right?
* * *
Have an event you'd like us to feature? Tweet the author @kojibberish or email us at philstarsupreme@gmail.com.