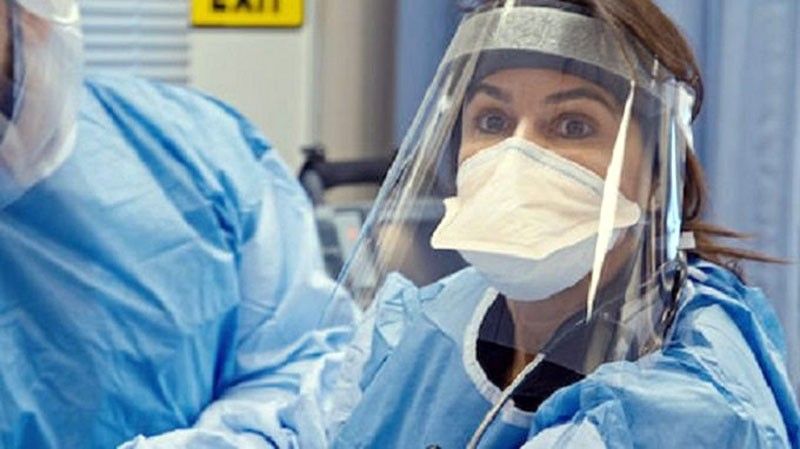 Hospitals run emergency epidemic drills in Netflix series Pandemic: How to Control an Outbreak.
MANILA, Philippines — If you're perusing Netflix to find things to take your mind off the COVID-19 outbreak, better to steer clear of Pandemic: How to Prevent an Outbreak, a six-part docuseries that looks at how challenging it is to stop a new strain of influenza from emerging like the one that killed hundreds of millions globally in 1918 ("It's not a question of if," warns more than one doctor, "but when"). But if you want some assurance that scientists around the world are diligently working on the problem, this might be for you. Set against the 2009 H1N1 swine flu outbreak that killed about 570,000 people, and the 2014 Ebola virus that killed fewer but scared billions, it shows how scientists bravely try to stay one step ahead of rapidly mutating diseases. Ebola may have a scary image, but it's really influenza that kills the most people and spreads much more rapidly — and that's the very thing that's currently sweeping our planet. (To compare, Ebola infected about 50 million; H1N1 struck over a billion people worldwide.)
Pandemic doesn't predict COVID-19 specifically, but the challenges sound eerily familiar: how to prepare hospitals for what could easily overwhelm resources with epidemic cases; how to win over the US public for mass flu vaccinations in a time when many anti-vaxxers are challenging the government's right to dole out preventive shots during flu season; and ultimately, how to come up with a one-shot-fits-all cure for influenza. That's something the scientists in this series are racing to develop. The show hits the ground with doctors in India, researchers testing chickens for new strains in Vietnam, and health workers in Oklahoma trying to cope with case spikes during flu season. There's some irony in the sight of American anti-vaxxers rejecting mandatory measles shots for their kids, while Honduran immigrants at the Texas border are more than grateful to get free inoculation for their families.
We don't know if, at airtime of Pandemic, they've come any closer to hitting on a cure for the latest bug causing mass panic and apocalyptic fear. But it's oddly comforting to know that science is there to combat some of our worst irrational impulses. Think of it as the glass-half-full version of Contagion.