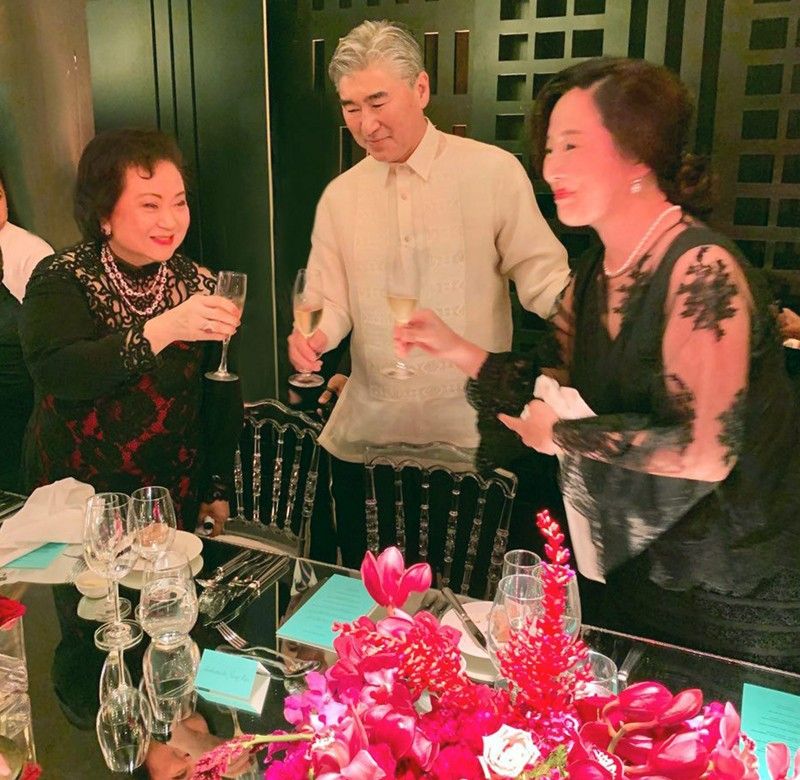 A toast to Tiffany & Co. by Rustan's chairman Zenaida ''Nedy'' Tantoco, US Ambassador Sung Kim and Jae Eun Chung
Not breakfast, but dinner, at Tiffany's
With the opening of the new Tiffany & Co. flagship store at Greenbelt 4, Makati, one need not go abroad to shop for legendary Tiffany jewelry. Tiffany has withstood the test of time yet it can be trendy, as with its latest Hardware jewelry collection, which Lady Gaga recently wore with aplomb.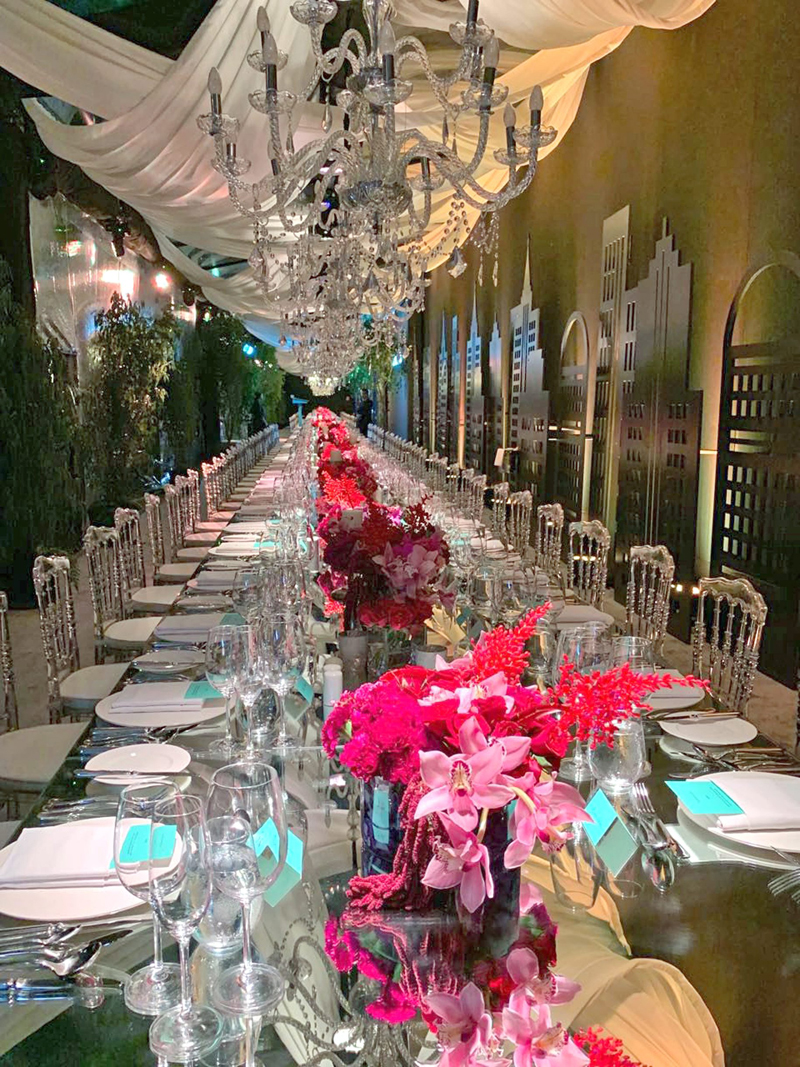 A table inspired by the floral gardens of New York.
Entering the glamorous store lined with Tiffany-blue fabric walls, what immediately caught our attention was the eye-popping "Bird on a Rock" brooch, originally designed by famed jeweler Jean Schlumberger, set with a pale salmon-pink limpid 51-carat morganite topped by a sparkling diamond-studded bird. There were a number of ladies who made a beeline for the outstanding yellow diamonds that Tiffany is known for. The company has over 5,000 skilled artisans who cut diamonds and craft jewelry in the company's workshops and are committed to superlative quality and style.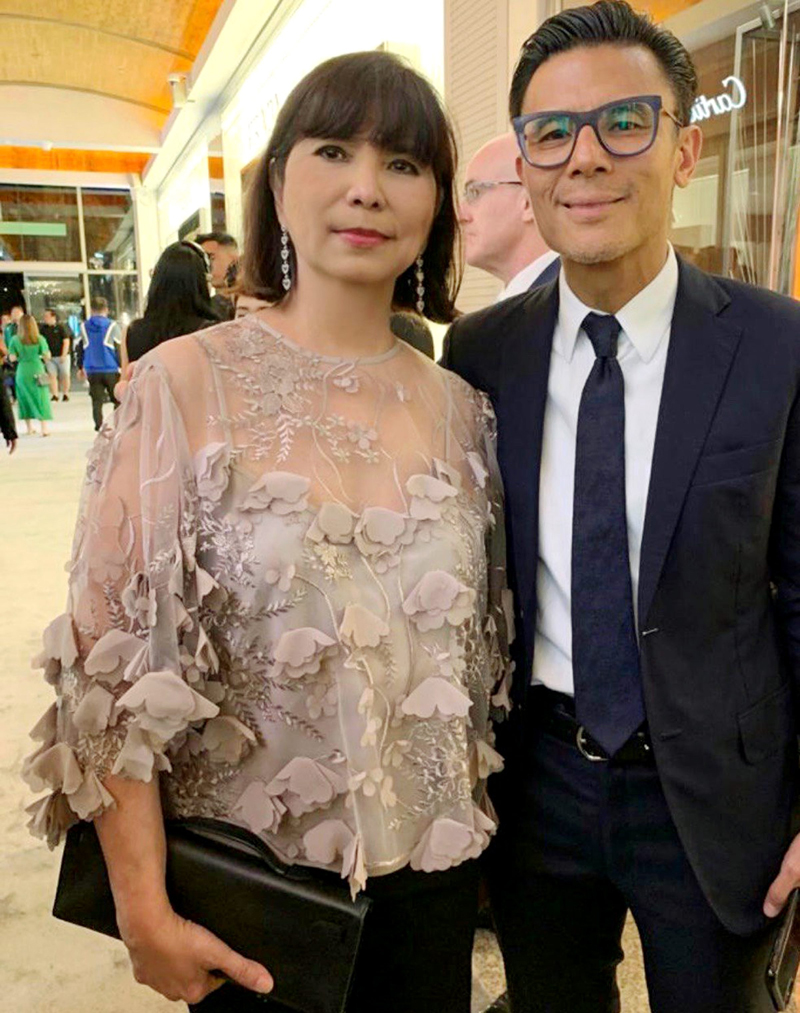 Philippine Star Lifestyle editor Millet Mananquil, Rustan's president Donnie Tantoco
To celebrate the 25-year partnership between Tiffany & Co. and Rustan's, the charming Philippe Galtie, Tiffany & Co. executive vice president for global sales, and Wei Ling Wong, vice president (Asia Pacific), were on hand to greet the guests at the elegant launch, together with Rustan's chairman Zenaida Tantoco and Tiffany & Co. Philippines general manager Mario Katigbak. They pulled out all the stops to ensure that it would truly be a memorable evening. Guests were captivated as they were ushered into the mall's sidewalk corridor mysteriously covered in black velvet curtains and mirrored walls. We entered a see-through tent with cutouts of the Manhattan skyline, festooned with a dozen shimmering crystal chandeliers and one long table adorned with pink and fuchsia floral arrangements that were inspired by the floral gardens of New York.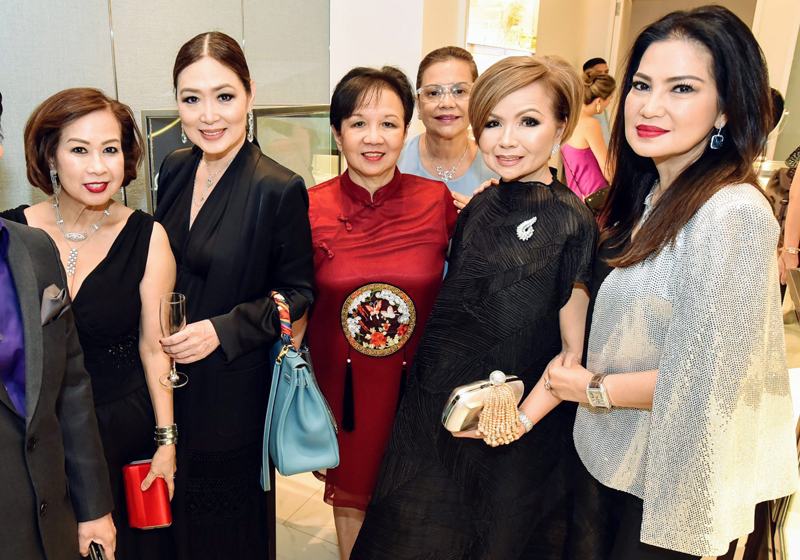 Nympha Valencia, Linda Ley, Grace Glory Go, Ann Puno, Duday Tuazon, Yoli Ayson
To start the evening's festivities, Rustan's president Donnie Tantoco announced, "Tonight we celebrate in your presence two milestones — the silver anniversary of Tiffany, and we also mark the beginning of the next 25 years with the unveiling of the new store. As fruitful as the past has been, we are determined to present the elegance, artistry and the romance of Tiffany to you in a much more meaningful way. May whatever Tiffany and Rustan's do be of immense benefit to you. May we understand you better, especially your dreams, and may we help you fulfill those dreams."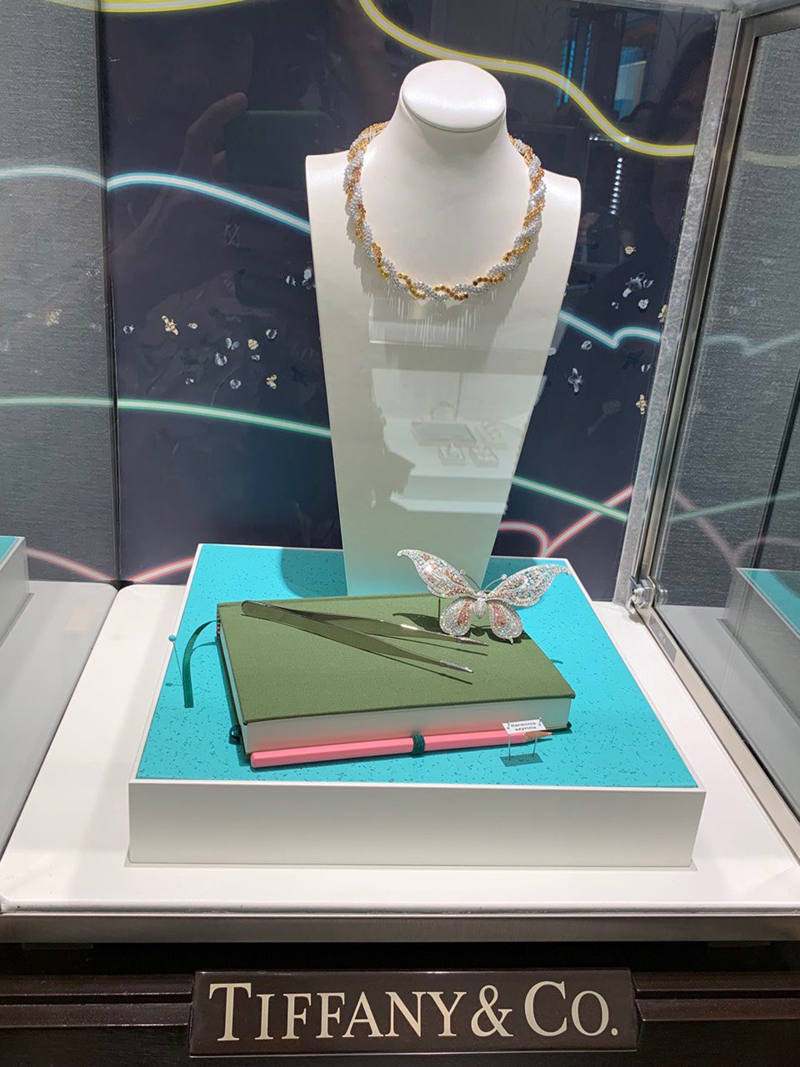 Eye candy at Tiffany's, Greenbelt 4
* * *
For comments and ideas, please email: jacinto.fa@gmail.com.