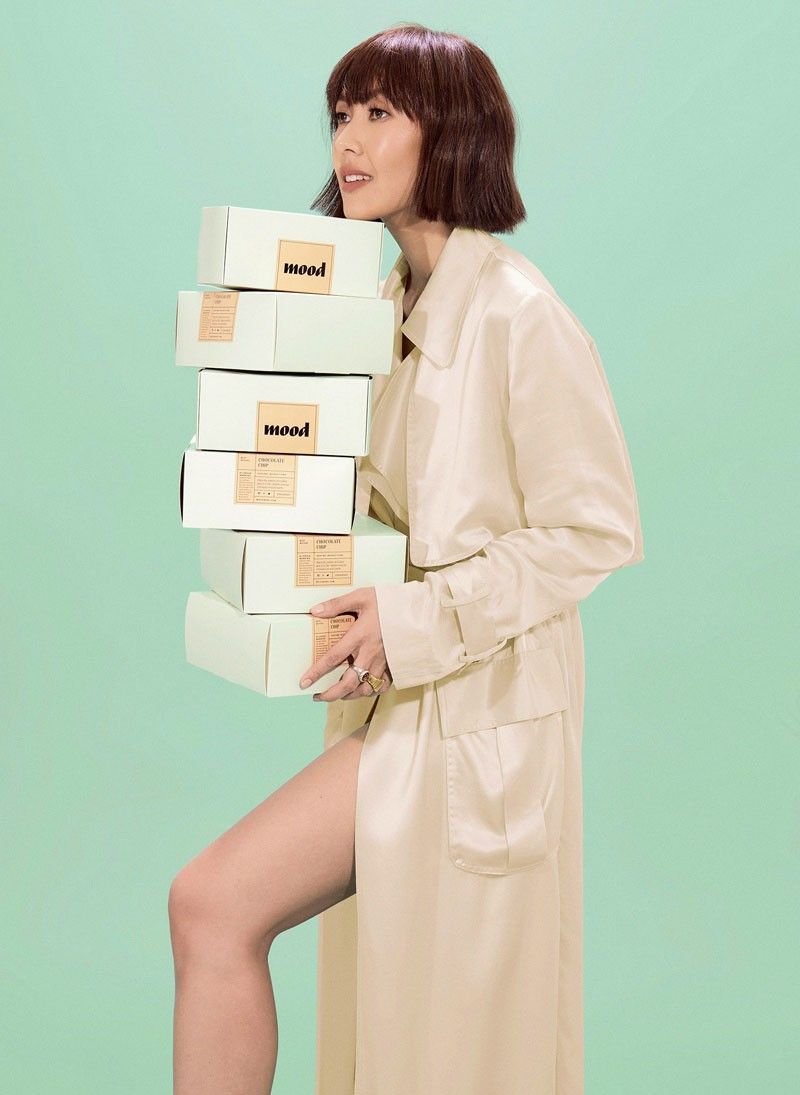 Liz Uy: "I was thinking — what would kids want, and is doable for a busy mom like me? — That's really how it started".
Photo by BJ Pascual Makeup by Mac Igarta
It's tempting to say that #Moodbake is an "It" cookie — just like the woman behind it, fashion stylist Liz Uy. The entrepreneur unexpectedly ventures into a business wildly different from the glamorous world of fashion, but brings the exact same level of chic to the cookie game. A few things about Moodbake:
Philippine STAR: So you're busy with your career as a stylist and as a mom. How did this cookie recipe happen?
Liz Uy: I always say that my co-founder is Google. (Laughs) It's true. Google has all the recipes. So I did that, and I bought cookie books, pastry books, and did those too. Did trial and error. It was a whole month or two, just non-stop baking with different measurements. Until I came up with my own recipe.
Was it just, one day, you woke up and you were in the mood to bake?
I wanted to relearn cooking. I took HRIM in college and forgot all about it when my styling career took over my life. Now that I have my own family, I want to cook for them, or even just make easy salads, so I messaged chef Gene Gonzales to ask if I could sit in their classes at CACS. He knows how erratic my work is, and he was so kind to allow me to join when I could. It started off with pastries, baking with chef Jun De Guzman. I couldn't believe I made cookies, pies, and even soufflés! Then, I would bake non-stop when I had free time, regardless of the result. Hey, practice makes perfect!
Of all the new things you learned to make, why focus on cookies?
You know, I just really wanted something to be great at, something that would make my son Xavi proud of me. He's too young to understand fashion. So I was thinking, "What would kids want, and is doable for a busy mom like me?" That's really how it started.
So, what was the "eureka" moment when you knew you were going to make this a business?
My good friend Alex Gonzaga had that eureka moment. I did the hustle.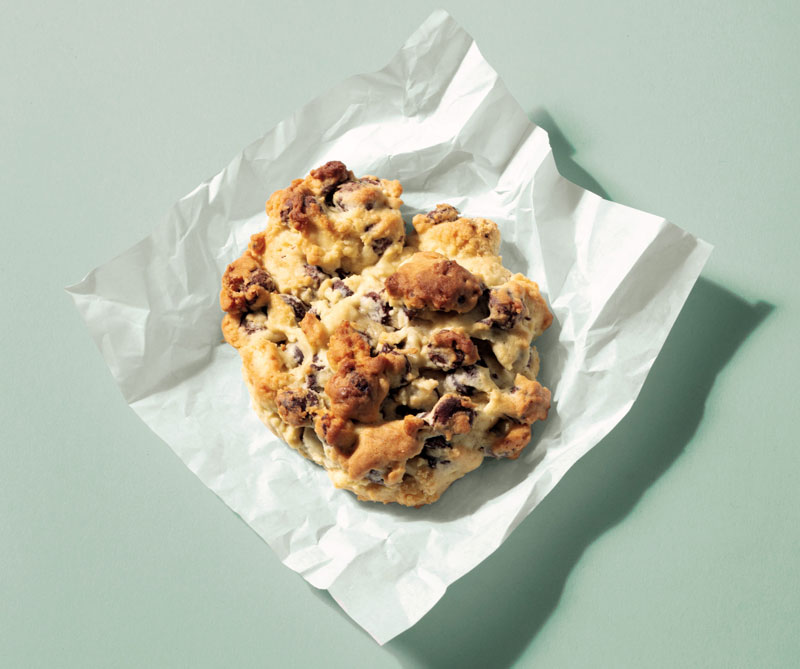 Get a piece of this chewy-on-the-inside, crunch-on-the-outside chocolaty goodness for P99 at their pop-up store in Greenbelt 5, opening March 15. Photo by Kimmeth Nicolas
Are you a sweet tooth?
Majorly. Never saying no to chocolates.
Were you a cookie monster growing up?
More of a cookie dough ice cream lover!
How many calories is one cookie?
I have yet to find out.
I'm curious, what outfit do you wear when baking?
Well, I'm not in heels, no accessories. I wear a mask and a hairnet, with a cute headband — think the SS19 Prada headband trend. Last I wore would be a boiler suit. The very least, staying true to myself.
I know you get a lot of compliments on the cookie. What is the best comment you've gotten, and how did it make you feel?
I got a message from a client saying she might want it shipped to Cebu. (Shows and reads me the message): "I tried Levain and Insomnia from New York, and they are absolutely nothing compared to these!!"
To be compared to those. Mind-blowing! You know, it felt very personal — getting genuine feedback, seeing genuine happiness and them sharing that happiness with their loved ones and family, it's an amazing feeling!
* * *
Curious to try? You'll be happy to know Moodbake will have a pop-up store in the ground floor of Greenbelt 5 starting March 15. Plus, there's one new flavor on the way, one currently being developed, and one more in Liz's mind. Safe to say, more flavors this year. You can follow @moodbake on Instagram for updates.