Manny Villar is changing the game in retail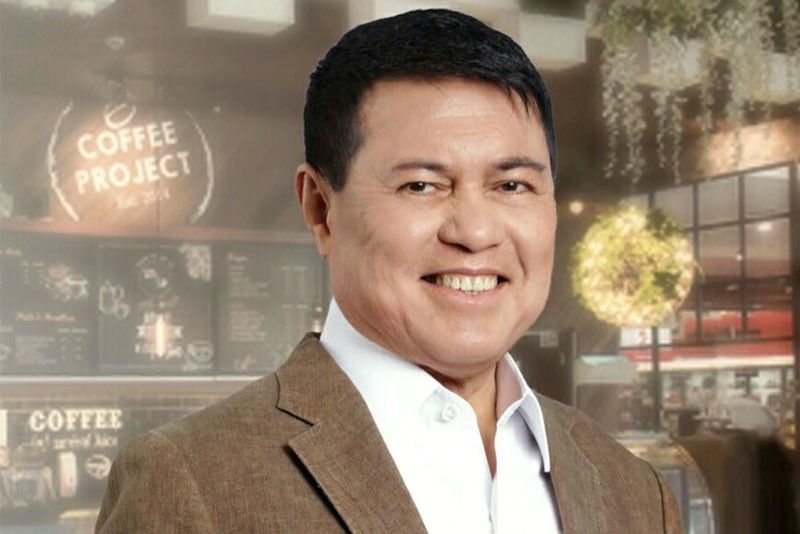 In the fifth year of his second wind as a developer, Villar ventures into retail with CoHo Lifestyle and is building 'the most beautiful' coffee shops, cinemas and supermarkets.
At first, he just wanted a coffee shop where he could hold meetings with his company's executives, but he found these places too plain and cookie cutter. So, developer and former Senator Manny B. Villar set out to build "the most beautiful coffee shop in the country" and the Coffee Project was born. Each one is different in design and character, as if trying to top the last one, but what the 25 branches have in common is that these are spaces conducive for co-working and meetings; they have long wooden tables, sockets everywhere for laptops, leather sofas and armchairs, and they're decorated with a lot of greens and quirky details.
"I love coffee, I don't like tea. Naaawa ako sa mga tea drinkers because of what they're missing. Di ko maintindihan," Manny Villar says with a laugh.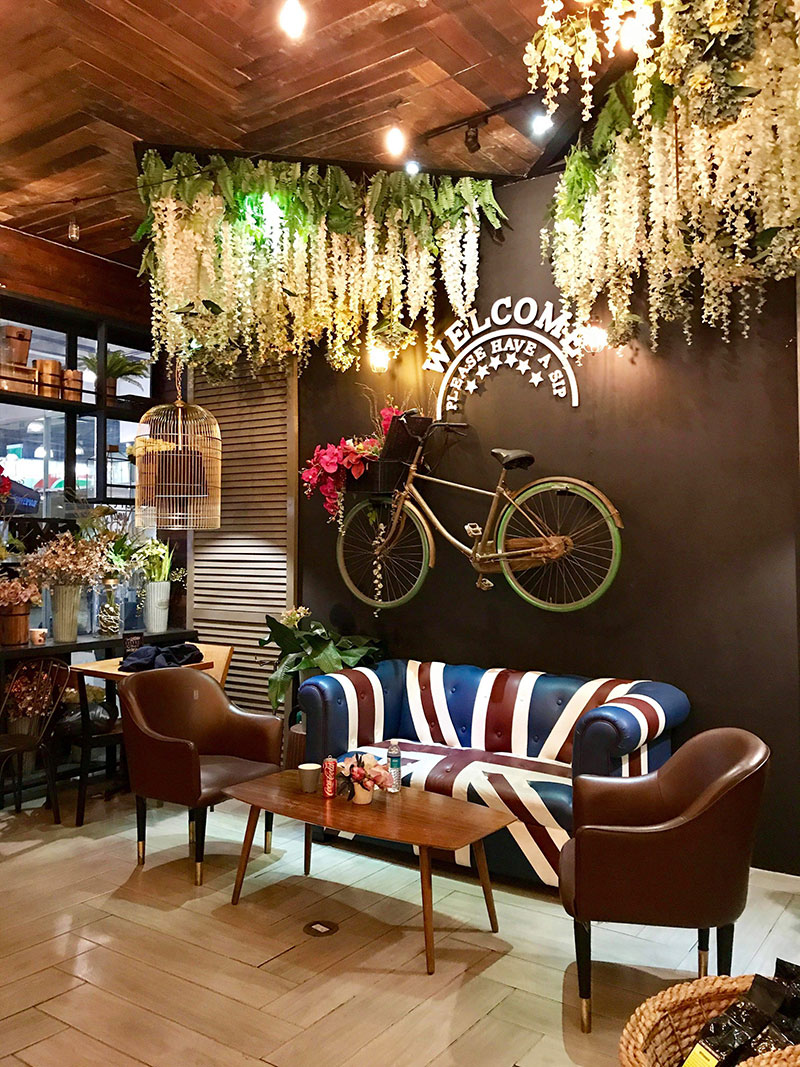 The 25 Coffee Project branches — each one with a different character — are some of the most beautiful coffee shops in the country, which was Villar's goal when he created the brand.
When he says the Coffee Project serves as his office, he isn't kidding. "I'm a very non-traditional person. When I'm cooped up in the four walls of an office, nasisira ang creativity ko. My office is Coffee Project, that's why I have a branch in all the CBDs, even in some provinces."
Then he wanted to watch movies not too far from his house in Las Piñas. A movie buff, he would take his wife Senator Cynthia Villar to Rockwell every Sunday to catch the latest film. After all those weekend dates, he thought, "Why not put up good theaters in Las Piñas or Bacoor? These markets are ready and they deserve it."
So he built them in his malls — four to six or eight theaters in each location. "We have the best cinemas in the country, bar none. I made it a point to do that. People think the only place to enjoy quality theaters is in Makati or BGC and they're wrong. Pinaka-maganda rin ang mga comfort rooms in our cinemas — and they're in the suburbs."
Next, he resurrected his childhood dream of becoming a baker. When he was a young boy, Villar learned to bake pandesal and dreamed of putting up a bakery — "I love food, I love bread and coffee" — but he got into real estate instead. Frequent travels, especially to Paris and enjoying the city's boulangeries and patisseries, made him think, "Why do we need to franchise bakeries when we can put up our own? Bakit kailangan mamahalin ang tinapay? I wanted to create my own brand because I like being the author of things."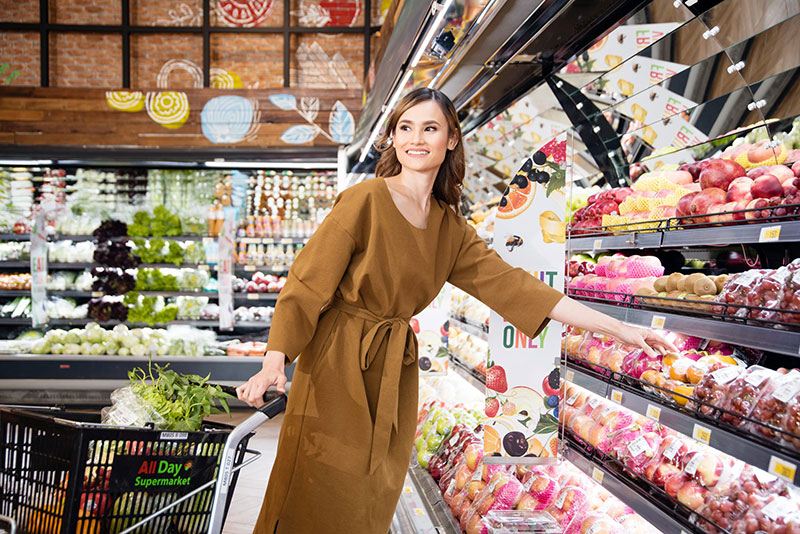 All Day Supermarket, apart from filling your pantry and fridge, also has a paluto section for the freshest meals, either to eat there or to take home.
And that's exactly what he did: he put up Bake My Day.
You're probably thinking that such actions are just whimsies afforded to the very rich, but Villar would tell you it's a business strategy, one that's worked for him all these decades — you don't go into business looking where you can make money, rather, you take what you love and make a business out of it.
It's now the fifth year of his second wind as a developer, and Villar has ventured into retail with the intention of changing the game, not just location-wise but also with a business model that requires a lot more investment in the aesthetics — in markets that are traditionally looked at as low to middle and never really high-end.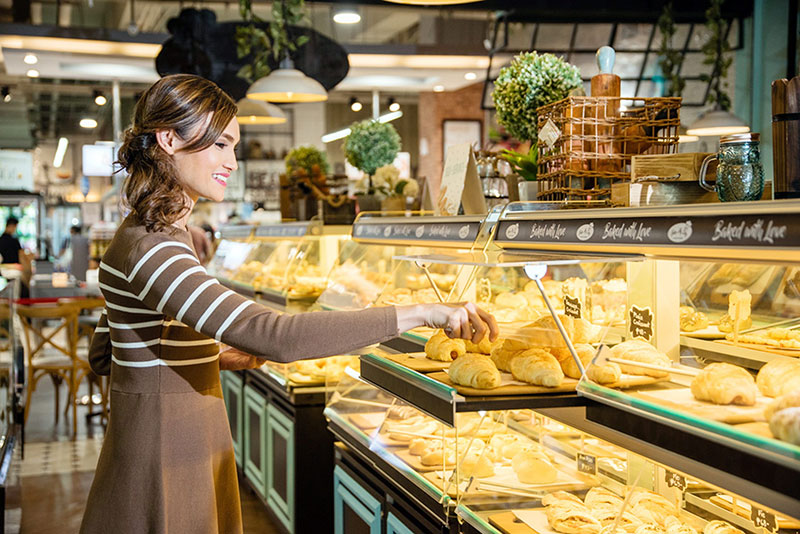 Bake My Day is a fulfillment of Villar's dream as a boy — to own a bakery. And he does know how to bake pandesal.
He's also doing it at a speed even he found surprising after 21 years in politics, which he retired from after his presidential run in 2010 and his last years as a senator ending in 2013. "Iba ang pace ko ngayon. When I came back to the business, medyo kinakalawang pa ako, but now we have so many projects and are far more active than ever. I guess I'm inspired by the change in administration. Si PNoy naman mabait sa akin pero siyempre nakalaban ko siya (in the presidential election), so defensive ang expansion ko. In the last three years, we've been expanding fast in retail and malls."
As chairman of Vista Land, Villar heads Brittany, Crown Asia, Vista Residences, CoHo Lifestyle, Camella Homes, Communities Philippines and Lumina. Under his leadership as well is the retail arm All Value, which includes All Home, All Day Supermarket and Convenience Store, Coffee Project, Bake My Day, All Shoppe and All Toys.
"Before I joined politics, ito na yung nakita ko, pagbalik ko, pareho pa rin. To be fair, other developers and retailers' business model is profitable, but I want to create a change in lifestyle. Don't confuse it with luxury, we're not selling Rolex watches, pero pwede naman maganda at efficient kahit hindi mahal. I think people deserve that."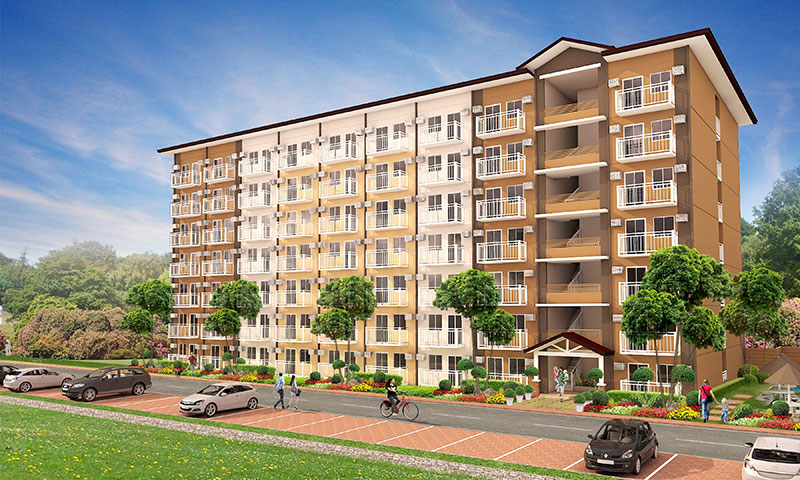 The Verdant in Puerto Princesa City
So he's introducing Camella's Condo Homes or CoHo Lifestyle nationwide. "Going forward, people want to live in condominiums, even in the countryside. We are the only one operating in 135 cities and municipalities nationwide. People want to live in vertical structures, they want a lock-and-go lifestyle. We have Vista Residences that's purely vertical, from mid- to high-end, and focused mainly in Metro Manila and Cebu. Camella Homes is basically horizontal and nationwide."
And now with Camella's CoHo Lifestyle they're going vertical. "And with it is a set of retails shops that are all beautiful, like our supermarket All Day, which has a paluto section. I'm creating a culture that's new. I want to mix food, supermarket and restaurant. Puro tayo di-kahon. Why not combine all three and give people fresh food while they're doing their groceries? What can be fresher than buying from the supermarket and having it cooked right there? You want fresh shrimps? You can get it from the tanks."
Villar admits that this is his second shot at the supermarket business. "In 1983 I put up a supermarket pero nalulugi ako because I didn't expand. So this supermarket is 'take two.' It's like love, it's lovelier the second time around and it's very fulfilling."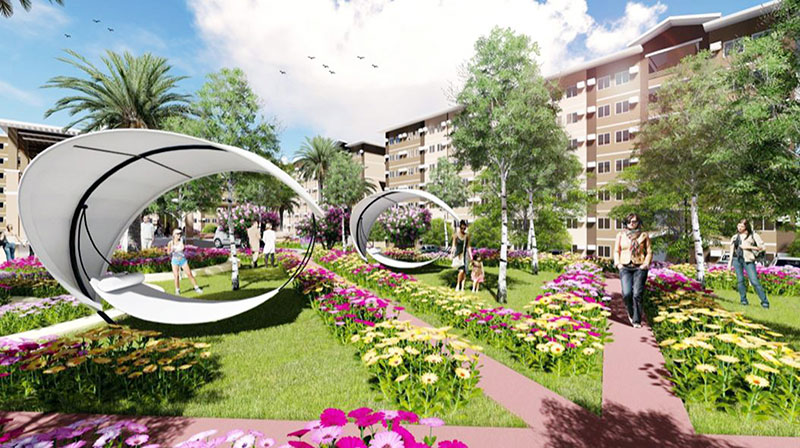 The Crest in Cagayan de Oro City
Then there's All Home, a one-stop shop for home improvement that includes furniture, tiles, appliances and linens. The store combines things that are traditionally sold separately in appliance centers, construction depots and furniture stores.
"The idea is to elevate the lifestyle of Filipinos in home improvement. All Home is unique, we're not in competition with the construction warehouses. My primary goal is to provide a new level of offerings. In the last 10 years, there's been a sharp increase in the per capita income of Filipinos. They have seen retail shops and malls abroad and they're asking, bakit tayo naiiwan? It doesn't have to be upscale, but it has to be beautiful. Here, we only have huge, plain and efficient.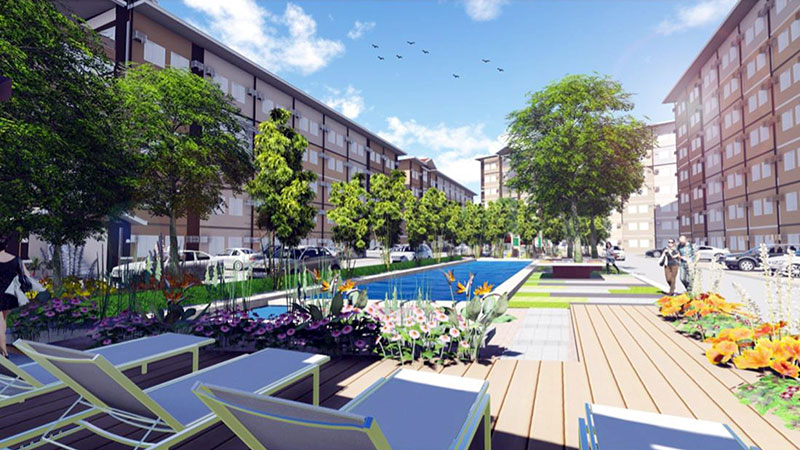 The Olvera in Bacolod City
"Ayoko nang pangit. We have lived so long on the assumption that everything around us must be mass-produced. There's nothing wrong with efficient but I want it to be pretty as well."
Whether it's his retail projects or his real estate development — or his upcoming hotel brand called Mi Vida — Villar says he wants to be different. "I don't want to compete to be the biggest, I want to be the best. Ever since I was young, I was never afraid of competition or what's established na. I believe in the principle na pag malaki ang kalaban mo, wag kang babangga nang diretso. You find your niche, and I think we've found ours."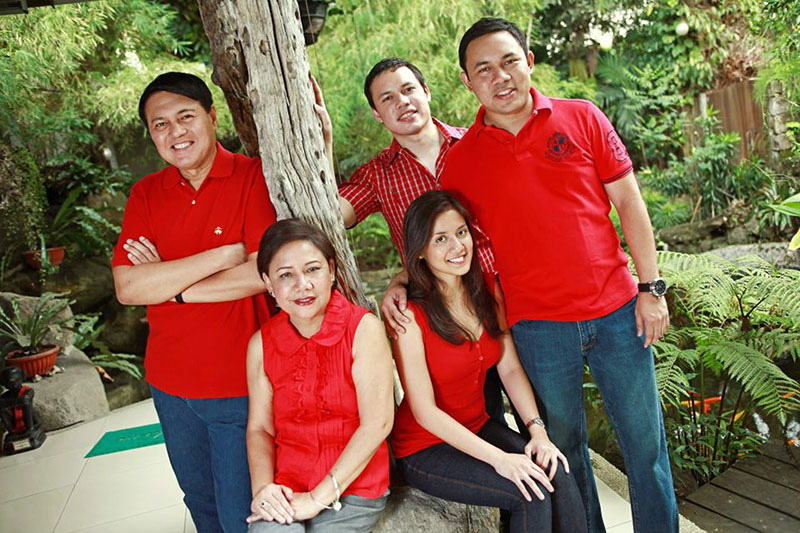 Manny and Cynthia Villar with their children, Paolo, Mark and Camille. Villar says he and his daughter Camille work closely with the in-house design team for each of their retail store and coffee shop. Some furniture pieces and decorative items in the Coffee Project branches are available at All Home.
* * *
For more information, visit www.camellacondohomes.ph.
Visit the author's travel blog at www.findingmyway.net. Follow her on Instagram and Twitter @iamtanyalara.