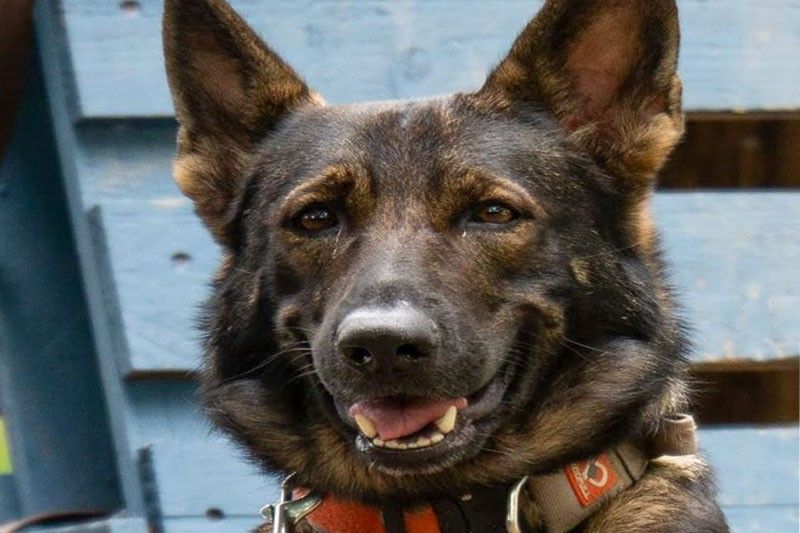 This undated photo shows Metro Manila Development Authority K9 Corps' rescue dog named "Farah" who passed away on Nov. 12, 2019.
MMDA K9 Corps/Facebook
MMDA K-9 corps bid farewell to rescue dog 'Farah'
MANILA, Philippines— The Metro Manila Development Authority K9 Corps paid tribute to their rescue dog named "Farah" who passed away on Tuesday.
"Today we lost a seasoned veteran. With a successful live find under her belt, Farah demonstrated obedience and willingness to work under the intense stress and pressure of deployment," the MMDA K9 Corps said on a Facebook post.
"We will miss working and training with you. We know that you will get a hero's welcome in heaven. Thank you, Farah, for your service," it added.
Farah was one of the four-legged heroes who helped in the search and rescue operations when an earthquake struck central Luzon in April.
READ: Quake rescue dogs get salute
She and her fellow Senior K-9s Billy and Thunder joined the search and rescue efforts in a four-story supermarket in Porac, Pampanga that collapsed during the quake.
Last October 25, Farah attended a disaster preparedness and resilience canine panelists talk where search and rescue was discussed.
Farah joined the MMDA K9 Corps last year.
Before she was designated as a disaster puppy, Farah was trained on her stability and tested on obedience under stress. She began training in May 2018.