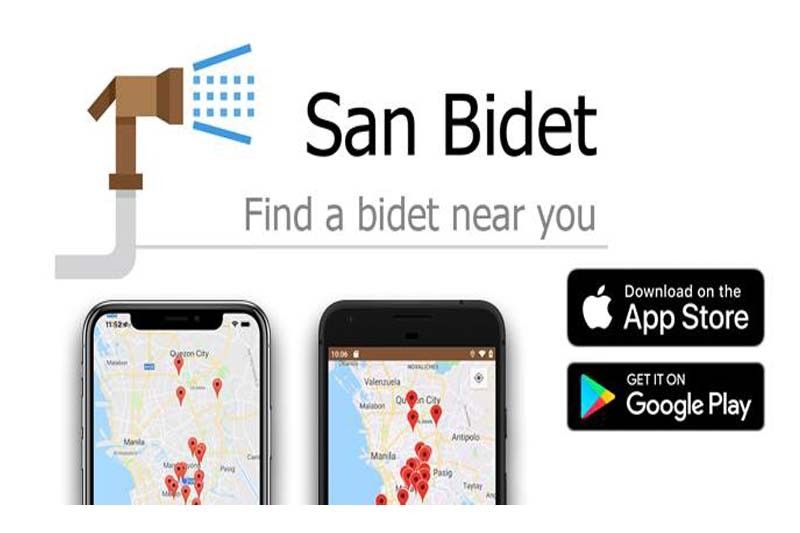 Navigation application "San Bidet" lists down the location of toilets with bidets in the Philippines.
Lawrence Velasco/Facebook
Filipino launches 'San bidet' navigation app for 'nature calls'
(Philstar.com) - January 14, 2019 - 4:20pm
MANILA, Philippines — A Filipino mobile application developer recently created a navigation app intended to list down the location of toilets with bidets in the Philippines.
On his social media post, app developer Lawrence Velasco said he created the "San Bidet" app to make the lives of Filipino toilet users "comfortable."
"While you are exploring the Philippines, feeling the urge to poop may give you a sense of dread. Traffic congestion, along with Metro Manila's maze-like urban sprawl will leave you desperate to find a clean restroom and most important of all, the rare bidet," the app description read.
"San Bidet helps you find a convenient place to answer the call of nature with a bidet in the Philippines," it added.
A bidet is a plumbing fixture attached to the toilets intended for washing the genitalia.
Velasco said the application is now available for free in both Google Play Store and iTunes App Store.
He announced that he would be adding more bidet locations submitted by users on the app's Facebook and Twitter pages.
The app has met raves from netizens who found it very useful during their "nature calls."
"Life changing. Grabe, nabago ng app na to ang pananaw ko sa buhay. Very enlightening. Salamat sa creators ng app na to," online user Ed Austria commented on the app.
"Bidet is d best esp when nature calls," online user ProudMomshie wrote.
As of posting, the application is now top 3 on iTunes App Store and top 7 on Google Play Store. — Rosette Adel