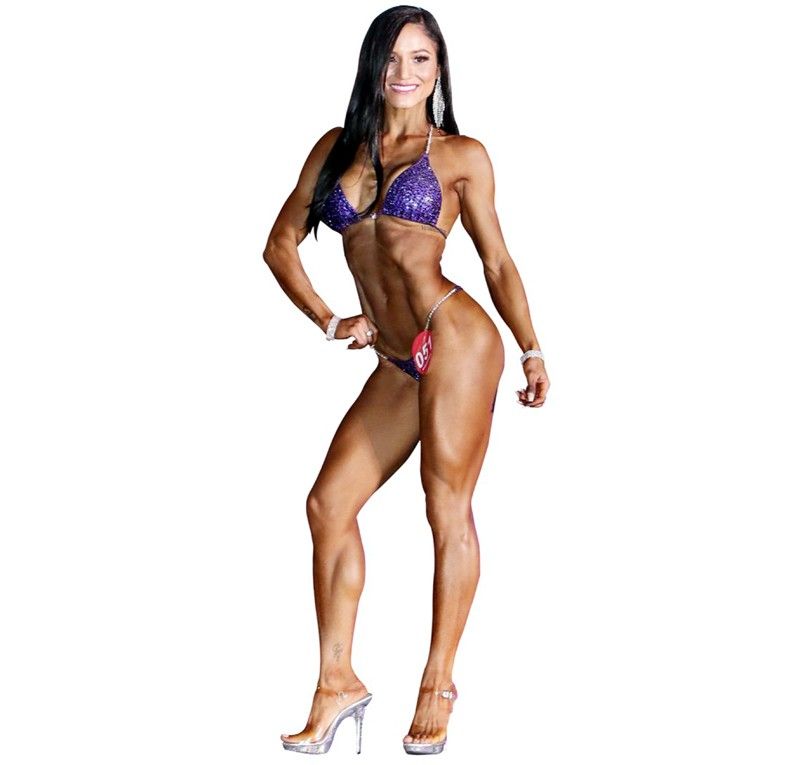 Amanda Cabal, 2018 IFBB Pro Card overall bikini champion
What iron maidens are made of
Female bikini athletes aren't Barbie dolls on steroids. These iron maidens are worthy of respect on the gym floor. Their exercise regimen might even make some men faint.
The 2019 Olympia was held recently (from Sept. 11 to 15) in Las Vegas, where a new set of exuberant winners was proclaimed. The first one was staged in 1965 with Larry Scott emerging as the first Mr. Olympia.
From its maiden years, the annual contest has expanded to seven other titles aside from Mr. Olympia. These include Fitness Olympia, Figure Olympia, Bikini Olympia, 212 Olympia, Women's Physique Olympia, Men's Physique Olympia and Classic Physique Olympia. While some might dismiss female bikini athletes as Barbie dolls on steroids, these iron maidens are worthy of respect on the gym floor. Their exercise regimen might even make some men faint.
While their solid bodies are softened on stage by transparent high heels, stage makeup and hair extensions similar to dolled-up beauty pageant contestants, their right for a brief pose on stage come after months of preparation, dedication and hard work.
Eyes will be on two-time (2017 and 2018) Bikini Olympia champion Angelica Teixeira who qualified again to attempt a three-peat. A victory will make her the second woman in bodybuilding history to do so after Ashley Kaltwasser (also of USA like Angelica) who won the title for three consecutive years (2013, 2014 and 2015).
Incidentally, Angelica has likewise won the Arnold Classic twice and the Arnold Australia twice as well. Muscle & Fitness Hers featured Angelica's workout while preparing for this year's Olympia. The Brazilian-born bikini athlete won her pro-card in 2015, six years after moving to America with a poor grasp of English that prevented her from advancing her modeling and personal training career.
Armed with a Physical Education degree and a passion for fitness, Angelica focused on her fitness profession. Her entry into fitness competition came about as part of learning more techniques that she can incorporate into her PT programs.
"I noticed on social media that a lot of people were beginning to compete; people who were trainers and class instructors. Right there, I thought to myself, 'I can do this' especially because it could only help my ability to train my clients in the process," she confided to www.greatestphysiques.com.
Angelica's workouts are based on supersets done for an hour and a half at a time. She focuses on quads and glutes on Mondays; shoulders, chest and triceps on Tuesdays; hamstrings, plyometrics and abdominals on Wednesdays; back and biceps on Thursdays; and glutes on Fridays.
"I thought I would finish second (but) this time, I think I had the total package. In bikini, everything counts. Your physique has to look good, but your hair, makeup, stage presence, tan and suit all factor in. I improved my glam from the Olympia," she said in an interview after her first champion finish.
"Consistency is the key to achieve your goals! If you fail, try again! Every champion has experienced failure and used it as a fuel to keep on going," she added.
Metro Manila will witness its own IFBB Pro Bikini event on Sept. 28 at the Tent at Acacia Estates in Taguig. Six IFBB Pro cards will also be awarded during the second Musclecontest Philippines in the following categories: Men's Bodybuilding, Bikini, Women's Physique, Women's Figure, Classic Physique and Men's Physique.
Last year in Subic, Amanda Cabal won an IFBB Pro Card in the first-ever Musclecontest Philippines held at the Subic Bay Exhibition and Convention Center.
On her IG post, she said: "I still can't believe it's been a year since I earned my @ifbb_pro_league card! And I'm the first athlete to get their pro card in the Philippines. To see your hard work pay off is one of the best feelings ever. Thank you, @musclecontestph for allowing me to turn my dreams into reality. Olympia is this upcoming weekend. Who knows, maybe I'll be on that stage one day."
Last year was Amanda Cabal's moment. Who will get the crown, the sword and the IFBB Pro Card this year?
* * *
Post me a note at mylene@goldsgym.com.ph or mylenedayrit@gmail.com.