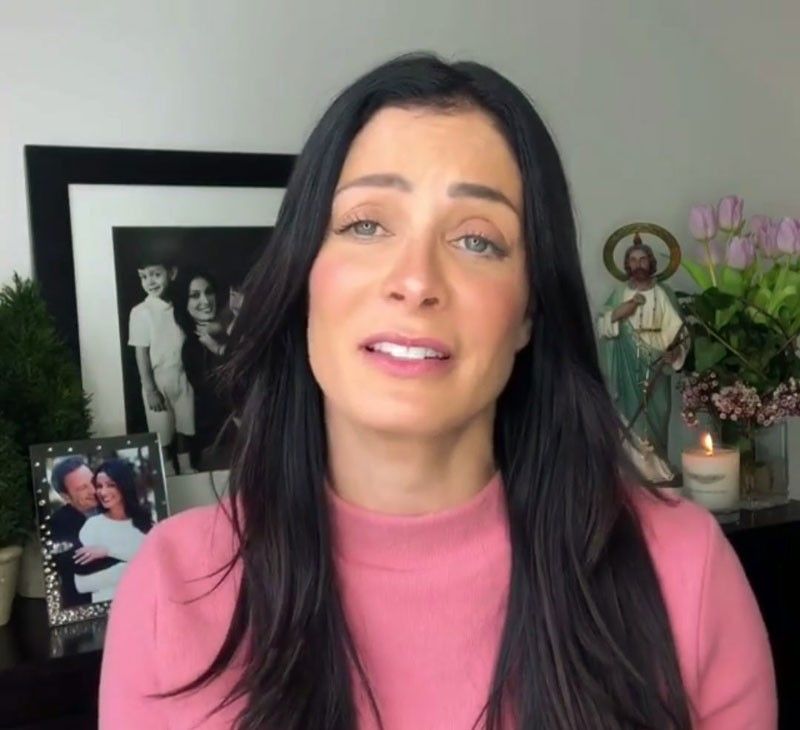 Miss Universe 1993 Dayanara Torres announced on IG that she has been diagnosed with skin cancer.
Melanoma isn't the only lethal skin cancer
In this country, whenever a popular person like an actress, model or beauty contestant winner is on the news, it goes viral. So what reaction can you expect from an actress, a former Miss Universe and an ex-girlfriend of an equally popular actor when news breaks that she has a lethal skin cancer? It definitely goes viral!
When Dayanara Torres disclosed that she was diagnosed with melanoma in a skin lesion that she took for granted for years, the public was agitated. I was bombarded with messages about how deadly melanoma is. And I also remember many years back there was an actor, an action star who also died of melanoma. If I remember right, his name was Anthony Alonzo and the news also caused a frenzy.
Well, for some time melanoma has been the number-one deadliest skin cancer, but scientists in Western Australia discovered that there is a more fatal skin cancer worse than melanoma, which is Merkel cell carcinoma (MCC). Since both are related, my purpose is to raise awareness and it's best that I discuss both.
Melanoma and MCC are both aggressive skin malignancies associated with immunosuppression and UV exposure. Australia has one of the highest rates of melanoma in the world, and melanoma is often referred to as "Australia's national cancer."
MCC, unlike melanoma, is exceedingly rare. Because there are some clear similarities between diseases and most clinicians have more experience and familiarity with melanoma, MCC has been considered and managed like melanoma. In one study, the incidence of MCC is only 0.44/100,000 people within the US, while the incidence of melanoma is over 20/100,000.
Who are at risk for melanoma? Those exposed to ultraviolet (UV) rays, a major risk factor, people with many moles present at birth (some moles appear later in life), fair skin, freckling and light hair, a family history of melanoma, older people (but it is also found in younger people), having a weakened immune system, being male (men have a higher rate of melanoma than women; before age 50, the risk is higher for women; after age 50, the risk is higher in men), and an inherited condition that affects skin cells' ability to repair damage to their DNA (xeroderma pigmentosum).
Merkel cell carcinoma has been perceived as a disease of older men. Both melanoma and MCC have been seen in a large range of ages, although only melanoma was noted in children and young adults. The majority of melanoma cases occurred in patients younger than 70 years old, while most patients with MCC were older than 70.
Melanoma has long been associated with UV exposure. The cause of MCC has not been elucidated, though UV exposure has been proposed as a causative factor.
MCC tends to present at a more advanced stage than melanoma. This may be explained in several ways: there may be a difference in the rates of early detection; melanoma usually presents as an abnormal-looking mole or atypical nevus, which is easily recognizable by clinicians.
Education programs have been created and tested to provide community-based melanoma education. Because of the rarity of the tumor, such programs have not been established for MCC, and the tumor is not as easily identifiable. The nodule usually presents as a small, red or violet nodule that may resemble other benign cutaneous lesions and can be overlooked until it gets to an advanced stage.
Many studies point to Merkel cell carcinoma's aggressive tumor biology and tendency for early metastases, which may also play a part in the higher proportion of advanced-stage disease.
In a study by Wong et al., 82 percent of MCC cases developed metastases at a mean of only 13.4 months after diagnosis of the primary lesion.
Because of the rarity of the tumor and the overall poor prognosis of MCC, there is little survival data beyond three years reported in the literature. The low survival rate is thought to be influenced by their increased age and other accompanying diseases.
On the other hand, melanoma is the third most common cancer in Australian men, after prostate and bowel cancer, accounting for 12 percent of all new cancers diagnosed in 2017.
It is the third most common cancer in Australian women after breast and bowel cancer, accounting for nine percent of all new cancers diagnosed in 2017. References comes from Australia, as there are very little studies as of this time in the Philippines.
Melanoma represents two percent of all skin cancers, but causes 75 percent of skin cancer deaths. The good news is that if melanoma is identified at an early stage, simple treatment can result in a complete cure.
Melanoma is the most common cancer in young Australians (15-39 years old), making up 20 percent of all their cancer cases. Melanoma kills more young Australians (20-39 years old) than any other single cancer. Incidence among people over 60 is also very high and increasing.
Five people die from melanoma each day in Australia. While 90 percent of people with melanoma are cured by having the primary melanoma removed through surgery, in the other 10 percent of cases, a life-threatening spread may have already occurred.
Over the past five years, the use of surgery plus additional treatments has significantly extended life expectancy in people with advanced disease (in cases of metastasis). These treatments include targeted therapies (modify actions of specific genes) and immunotherapies (modify actions of the immune system). Radiotherapy can also reduce recurrence rates.
Australian researchers have made a major breakthrough by tripling the life expectancy of some advanced melanoma patients. However, many others are not responding to new treatments and further research is vital.
On the other hand, MCC is a very rare tumor and, with such a low incidence, most clinicians may see only a few cases in their career. Given the aggressive nature of the disease, however, knowledge of its unique characteristics is valuable for patient care.
Overall, MCC has fundamental differences from melanoma. It affects an older patient population, a higher percentage of men and occurs more frequently on UV-exposed areas like the head and neck. MCC has a significantly higher rate of regional metastasis than melanoma, and lymph node status has important prognostic implications and may help guide management. Overall, the prognosis is worse for MCC than melanoma and more studies need to be focused on adjuvant treatments for this aggressive disease.
* * *
For inquiries, call 401-8411 or 0917-497-6261, 0999-883-4802 or email gc_beltran@yahoo.com. Follow me on facebook@dragracebeltran.