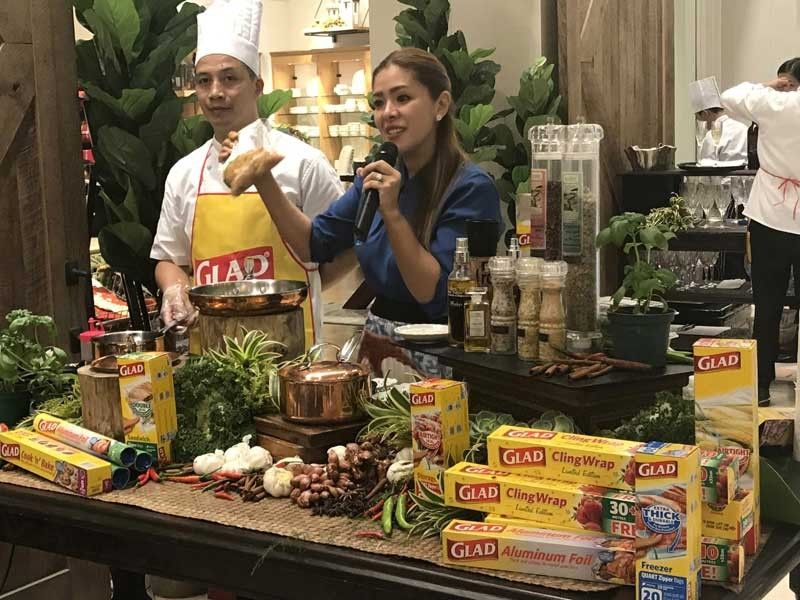 Happy Ongpauco Tiu of Private Catering prepares the Moroccan-inspired Chicken Tagine Skewers.
Lai Reyes
(The Philippine Star) - December 6, 2018 - 12:00am
MANILA, Philippines — Have you ever wondered why most Filipino homemakers cook more than they should during the holidays? Well, that's because asking family members and friends if they'd like to bring home anything from the holiday spread — Christmas ham, bibingka, puto bumbong, leche flan, fruit salad and lechon — is a Pinoy thing.
And that explains why you're sure to find Glad food containers in the cupboards of most Pinoys' homes.
Food is our language of love. And we wouldn't want our loved ones to get sick because of (food) mishandling.
As the leading brand when it comes to food-packaging safety, Glad is at the forefront of every celebration because the brand knows that people who love good food understand the importance of food safety and proper handling.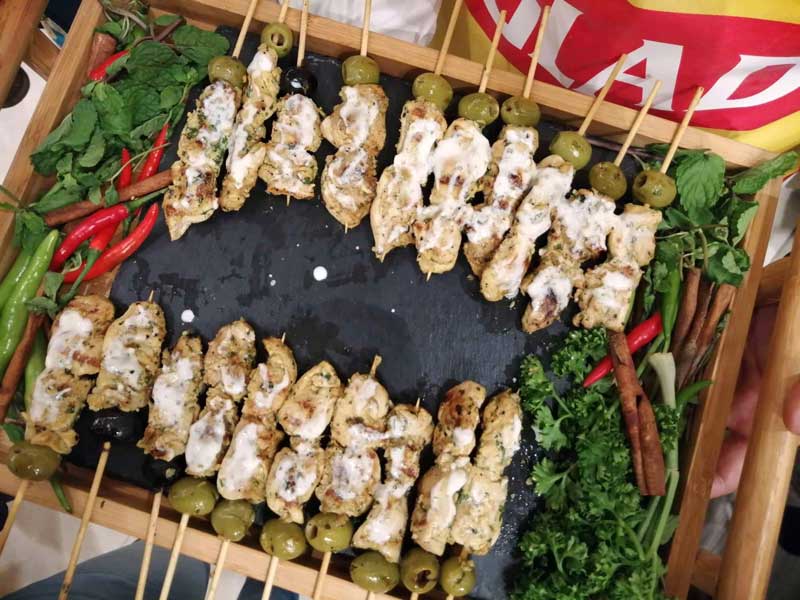 Moroccan spiced Chicken Skewers
Making happy food memories
For the holidays, Glad recently teamed up with Pottery Barn to highlight the brand's importance in food preparation and storage.
Celebrity chef Happy Ongpauco-Tiu shared some her tried-and-tested holiday recipes — Moroccan-inspired Chicken Tagine Skewers, Aligue Creme Brulee and Salmon en Papillote — in a Thanksgiving cooking demo held at Pottery Barn in Central Square, BGC.
Pottery Barn ensured the warmth of any get-together with its beautiful collection of furniture pieces and table settings.
For most Filipinos, the thought of preparing Moroccan food, particularly Moroccan-inspired Chicken Tagine Skewers, is quite daunting because we are unfamiliar with the traditional flavor combinations. But Happy made it look so easy to prepare.
She started by marinating the boneless chicken in olive oil, parsley, fresh lemon juice (just a bit), minced garlic, a pinch of paprika (make sure the chicken is coated all over); add the cumin, cayenne pepper, turmeric and salt. Massage the chicken with all the ingredients before putting the mixture in the Glad Freezer Bag. Pop in the refrigerator (chiller) for five hours (to be sure that all the flavors are properly infused), skewer then grill.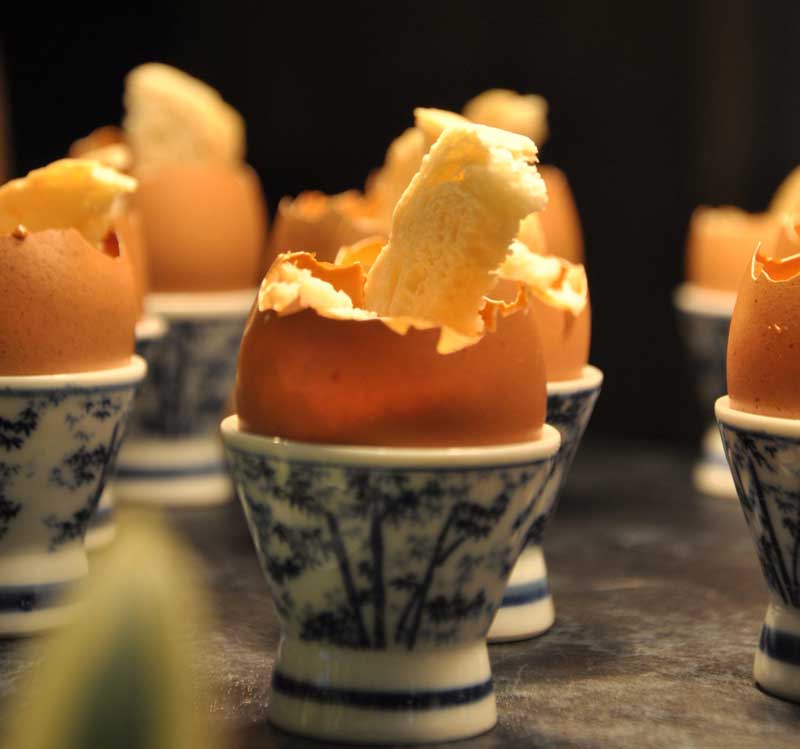 Aligue Creme Brulee
Aside from serving it as a pass-around dish (on skewers), Happy shared that you can also sauté the mixture, serve it on a bowl of steamed rice with grilled tomato slices, "and it would be just as good."
"I like using Glad Freezer Bags because the food doesn't get freezer burn," Happy says. "Normally, if you use other brands, the ice will penetrate the food inside the bag. If I see that there's ice, I don't cook it anymore because it could already be contaminated with bacteria. Glad Freezer Bags are sealed properly so the ice doesn't come in."
Just in time for the holiday season, Glad launched its holiday collection, which consists of the Roast Barbecue Tray, ovenware and the limited-edition Glad Cling Wrap to help homemakers with their holiday meal prep.
"Glad hinges and thrives a lot on family get-togethers," said Rhoda delos Reyes, brand manager. "Food brings people together and that's what Glad wants to do: 'Let the Love Live On,' which is the brand's tagline."
Glad's holiday collection, which comes in red, lets you serve the dishes straight from the oven to the dinner table.
This holiday season, make only happy memories — from food preparation to presentation — with Glad foils, bags, wraps and containers.
"Trust only Glad in keeping your food safe and secure and your loved ones healthy," added Rhoda.
* * *
Glad is available in leading supermarkets nationwide. For information, visit glad.com.ph.