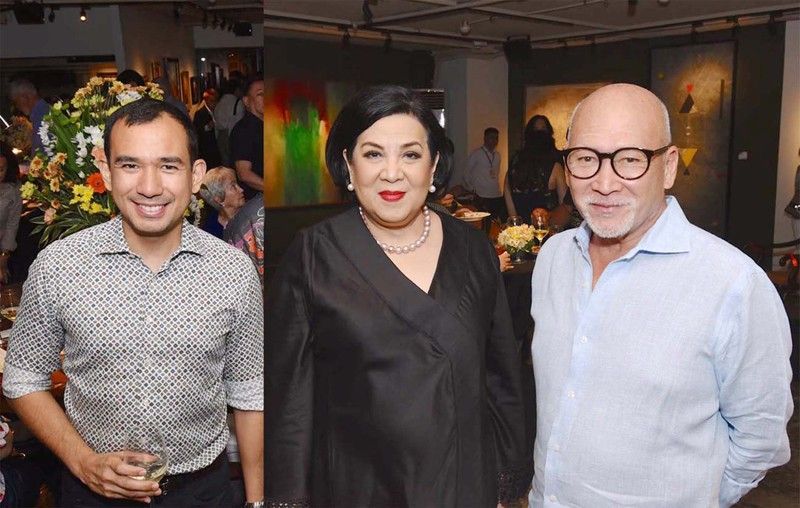 Leon Gallery's Jaime Ponce de Leon, Lisa Guerrero Nakpil, Ernest Escaler
Photos by Alex Van Hagen powered by MAC Center
MY LIPS ARE SEALED...SOMETIMES
-
Maurice Arcache
(The Philippine Star) - August 28, 2019 - 12:00am
Auctions are always our favorite time of year. Like the seasons, they come four times each year for our fave auction house, León Gallery.
One of the most beloved rites of the auction season is, of course, the preview cocktails, which attract a stellar group of collectors — both old and new, young and wizened. Manille's social butterflies and the art world's heavy-hitters turn out for the chance to see a treasure trove of artworks, sculptures, and historical documents that spill across two magnificent rooms. The cognoscenti are never disappointed when it's a date with León, which incidentally has been recognized time and time again as one of the world's most energetic houses.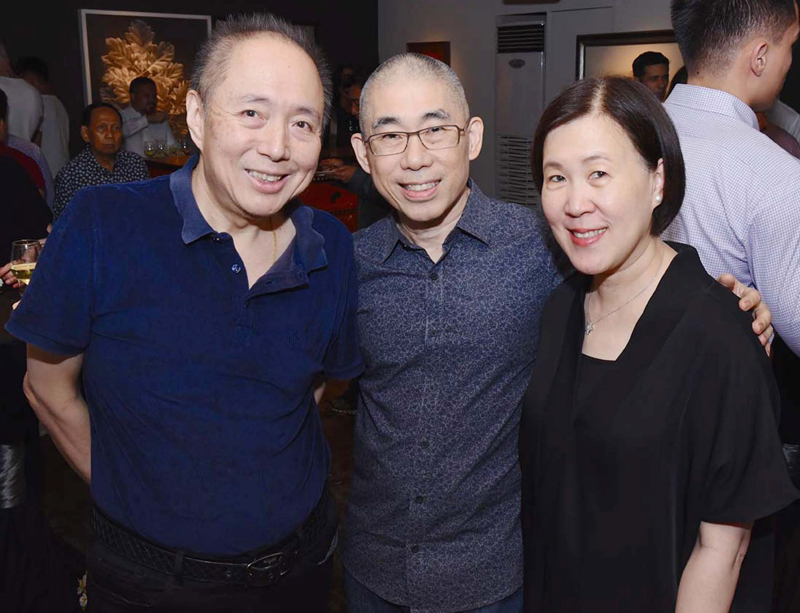 Paulino Que, Mike and Ester Tiu Tan
The charismatic Jaime Ponce de Leon played host alongside the effervescent couture designer Robbie Santos to a revolving door of glamour-ati. Leading the glittering list, palanggas, were amiable top collector royals Paulino Que and his wonderfully chic wife Hetty; hardworking mogul Mike Tiu Tan and wife Ester, erudite charmer Jaime C. Laya, international art world habitué Ken Hakuta with the delightful Lina Juntilla, legal eagles Manolo Roxas with personality-plus spouse Pinky; Tonico Manahan with son Skippy; Ginny Tan, who stewards the Bangko Sentral art collection, soignée couple Renato and Tokie Enriquez, energetic politico Ricky Recto with attentive son Moses, uber-chic Trickie Lopa of Art Fair Philippines, dazzling sophisticates Marivic Madrigal Vasquez, Alana Montelibano, Michelle Tomacruz, Frannie Jacinto and Bettina Osmeña of the highly successful Gourmet Corner and the better half of Serge Osmeña.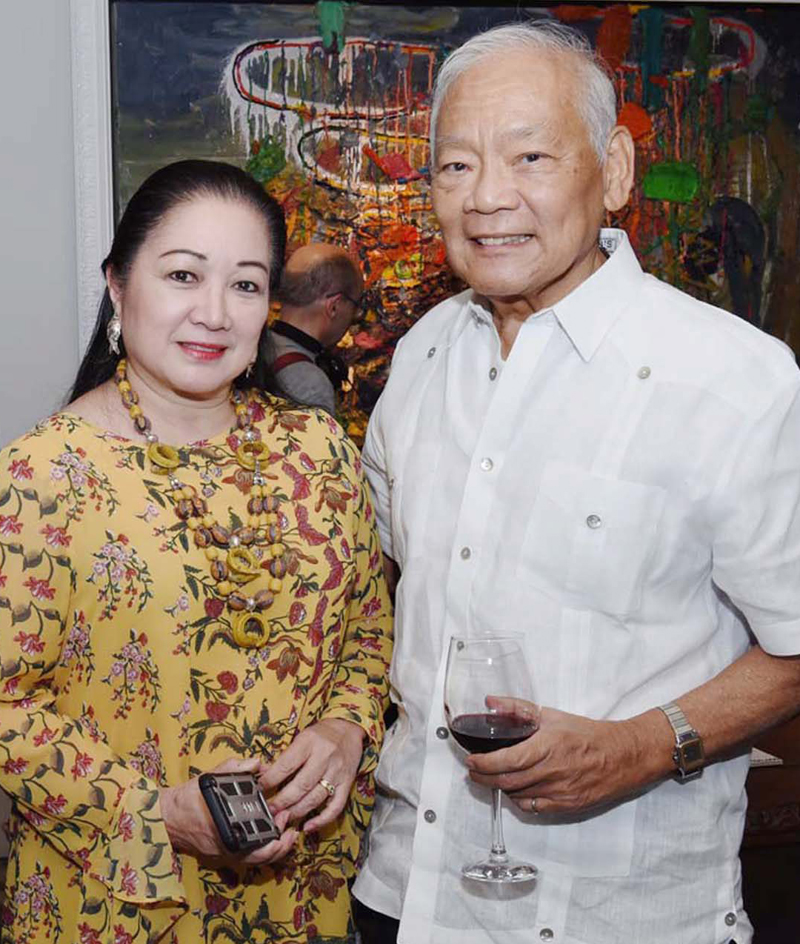 Nikki Coseteng, Jaime Laya.
Striking literary blueblood Lisa Guerrero Nakpil, dahlings, was deep in convo with the knowledgeably charming Paul Campos and in-demand interior designer Paolo del Rosario. Batangas aristos Carlos, Jose, Dan and Mia Laurel chaperoned the vivacious Ingrid Santamaria. Ever-colorful mademoiselle Marivic Rufino, furniture magnate Timothy Tan, the lovely Erica Nocom, gallerists Lori Juvida and Luis Ojeda, influential art consultant Derek Flores with constant companion Melot Sunga, savvy columnist Bambina Olivares and color-maven/curator Tats Manahan were spotted in the crowd.
It was also the last public appearance of man-about-town Ramon Zaragoza, who recently passed unexpectedly. Also sorely missed was León Gallery's antiques expert Martin "Sonny" Imperial Tinio Jr., who also went to the great antiques world in the sky only recently.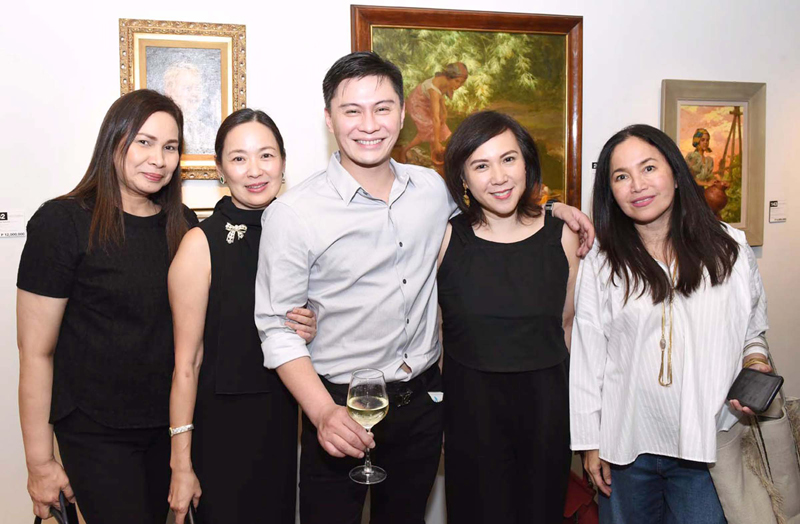 Lori Juvida, Hetty Que, Robbie Santos, Michelle Tomacruz, Tina Fernandez
To return to happier news, among the bubbly guests were gourmet whiz and artist Claude Tayag, beauteous former Senator Nikki Coseteng, and ladies-who-lunch Nina Morales, Anne Marie Saguil and Isabel Francisco alongside coffee tycoon Ernest Escaler.
The toast of the evening were the winners of the León Gallery special art-essay contest that included grand prize winner Pia Luque, Angelika Leaño (daughter of the noted artist Antonio), Ivan de Luna-Sison, Marilyn Mercado, Maria Angelica Bautista, Lucia Capegsan, Audrie Bernas and Sylvia Mayuga.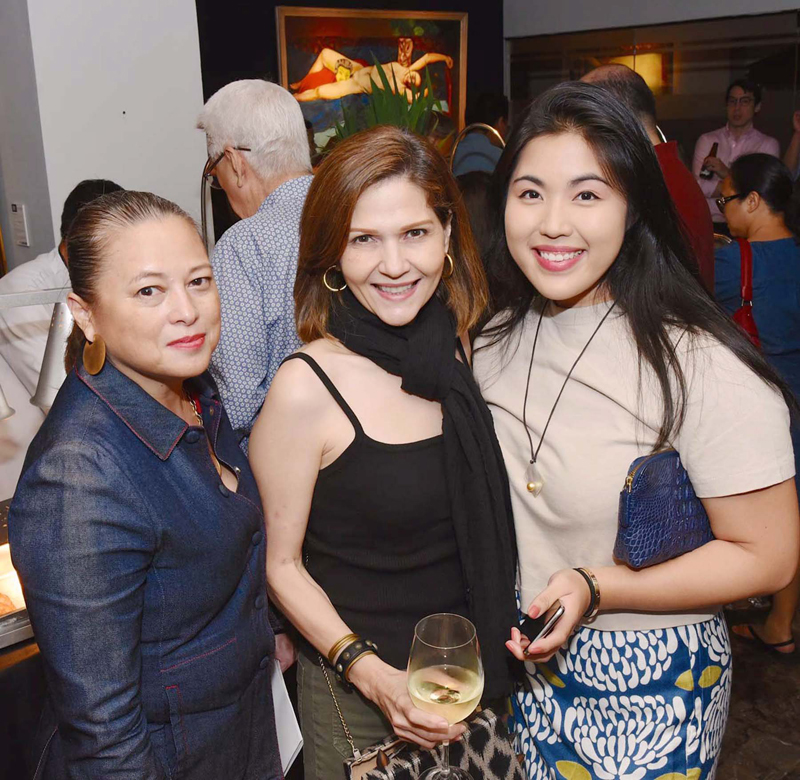 Bambina Olivares, Anne-Marie Saguil, Isabel Martel Francisco
Manille's "gilded youth" also turned out, including photographer-to-the-stars Mark Nicdao, tastemaker Natalia Zobel of Lanai, Doods Aboitiz, Ines Tambunting, uber-talented artist Ian Anderson, Kitty Topacio, King Camacho and Thomas Fernandez.
Watch out, palanggas, for the León Gallery Magnificent September Auction on Sept. 14. Fasten your seat belts; the action starts at 2 p.m.