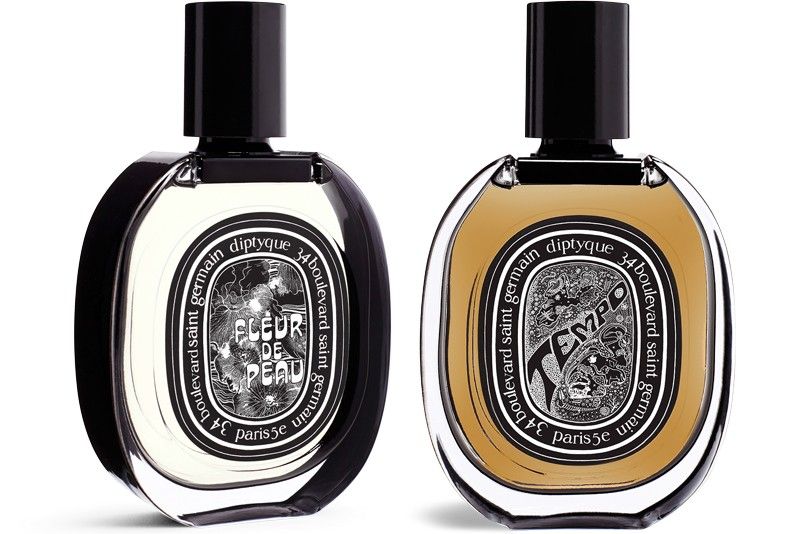 Fleur de Peau and Tempo, the new fragrances from Diptyque, available on March 1
Two new Diptyque scents for the boho at heart
To celebrate the 50th anniversary of the Diptyque fragrance line, the brand launche two new scents — Tempo and Fleur de Peau, both modern takes on the first Diptyque scent created in 1968, L'Eau, which was made up of patchouli and musk.
Diptyque revisits the patchouli theme with Tempo, combining three different extractions from the Indonesian island of Sulawesi. Tempo, written by perfumer Olivier Pescheux, combines woody notes, wild cocoa beans, pink peppercorns, bergamot, fresh jasmine, and amber for sex appeal. On the bottle is an image of a shaman communicating with the forest where patchouli was born.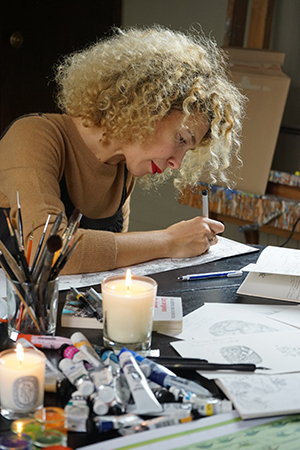 Illustrator Safia Ouares draws the trippy images on the new Diptyque fragrances.

Fleur de Peau works with musk — which is, essentially, the smell of skin. The secret to making this musk fragrance more "Diptyque"? The addition of mandarin orange, bergamot and pink peppercorn. The bottle is inspired by the word "psychedelic," which is rooted in an ancient Greek myth in which a princess falls madly in love with Aphrodite's son and wraps herself around him in her dreams.
If you're looking for a scent that reminds you of meditation, tea ceremonies and dancing under the full moon (or maybe just dancing to some Janis Joplin, these two are for you. It's just a matter of choosing: would you like to smell like yourself but sexy (Tempo) or yourself but sweet (Fleur de Peau)?
* * *
Add this step to your cleansing regimen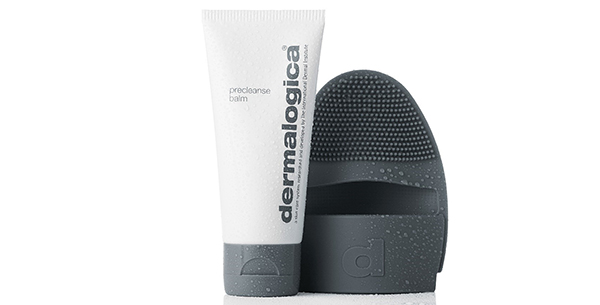 Dermalogica adds an essential "step zero" to cleansing with the PreCleanse Balm, available at Rustan's.
Tempo and Fleur de Peau 7ml EDP will be available starting March 1 at Diptyque stores in Rustan's Makati, Rustan's Shangri-La, Rustan's Alabang Town Center, Rustan's Cebu, Adora, Greenbelt 5 and Diptyque Central Square.
The cult of double cleansing swears by its ways: first, cleanse the day away; second, cleanse to start fresh. The first means melting away all sorts of impurities, including makeup, oil and grime, while the second means cleaning the skin more thoroughly with lather. In the past, I've steered clear of oil-based cleansers because I thought they would make my skin even oilier, but experience has proven otherwise. These oil-based cleansers, when used as part of a double-cleanse regimen, actually help prevent breakouts because, by massaging gently onto skin, they actually aid the gunk (blackheads, whiteheads, future zits) in sliding out of pores. Graphic details aside, double cleansing wasn't always a thing, but we need it especially today.
Dermalogica, a brand that puts skincare before beauty always, just launched its latest product, the PreCleanse Balm, which is your new double cleansing BFF. According to Dermalogica research, the average person on spends 20 seconds cleansing their skin and that's not enough. The PreCleanse Balm cuts through the buildup in just one application. It's a water-activated balm-to-oil formula that is a new take on the brand's top-selling PreCleanse Oil. The PreCleanse Balm features a natural biolipid complex that locks in hydration and reinforces tha skin barrier, while apricot kernel oil helps nourish skin. It also comes with a double-sided, ergonomically designed mitt for enhanced cleansing and exfoliation. The balm is designed to remove anything, including waterproof mascara, long-wear foundation, sunscreen, lipstick, eyelash glue, hair removal wax, costume makeup and even chewing gum in hair.
The PreCleanse Balm is ideal for normal to dry skin, but even my oily, which can get dry when I try to double cleanse, loves it. My personal regimen that I just started last week involves a DIY facial acupressure massage using the Dermalogica PreCleanse Balm. Press down the sides of the nose bridge and upward on the inner browbone to eliminate toxins that cause comedones and breakouts, and make sure to lift under the cheekbones and jaw area. With clean fingers, massage downward from fleshy part behind the ears down to the collarbone. After wiping off the PreCleanse Balm, apply the Dermalogica Cleanser and then run my face once-over — lightly — with a Clarisonic.
* * *
Dermalogica PreCleanse Balm comes in a 90mL tube with cleansing mitt. It is available at Dermalogica in Rustan's The Beauty Source for P2,350.