Jake Dean turns one with Baby Shark-themed birthday party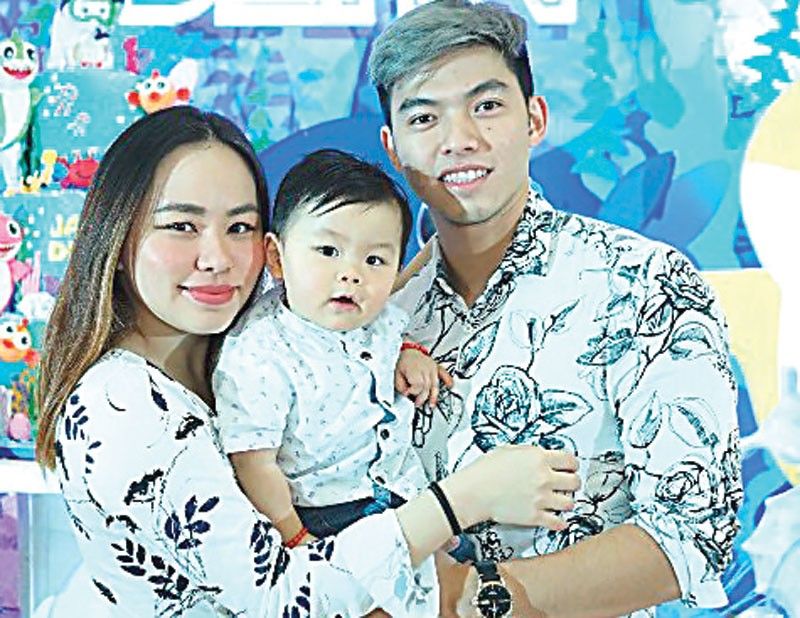 Jake Dean Sy-Munez, son of Blackwater team manager Jacob Munez and Ever Bilena sales & marketing director Denice Sy-Munez, also the first and currently the only grandson of Ever Bilena Cosmetics Inc. president & CEO Dioceldo Sy, turned one last month. The family celebrated his birthday with a Baby Shark-themed birthday party held on Feb. 15 at Greenmeadows Clubhouse in Quezon City.
The event began with an intimate dedication ceremony led by CCF Pastor Ricky Sarthou. The dedication marked the parents', Jacob and Denice, commitment to raising Jake Dean in a Christian and God-fearing home. The program that followed included a balloon show, kiddie games and dance performances from mascots Pink Fong, Yellow Baby Shark and Jollibee.
Jake Dean's family feels blessed and grateful for the attendance of friends, relatives and loved ones on his special day!