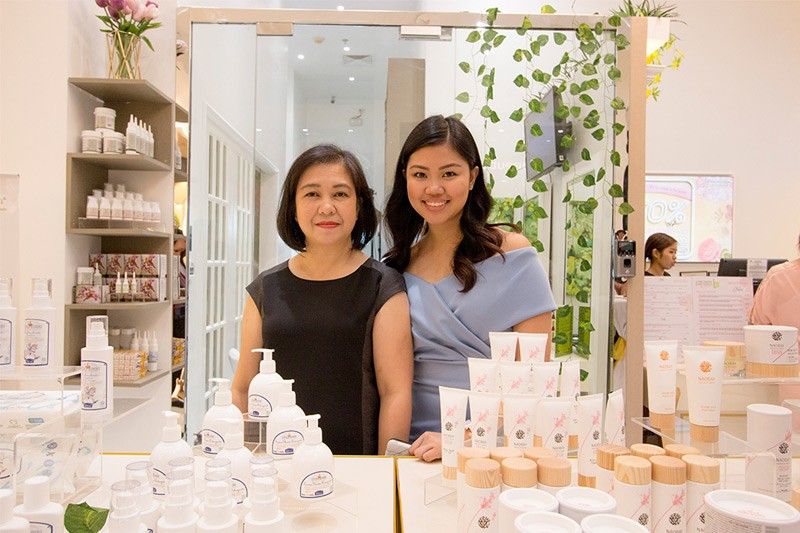 Ruby Federizo, chief operating officer, and Mikee Federizo, managing director, spearhead the launch of the newest LineaOrganica branch at Ayala Vertis North.
Philstar.com/RP Ocampo
Why LineaOrganica is the newest health and beauty destination for all things organic
MANILA, Philippines — Despite the daily grind of living in the metro, many still find the time to take care of themselves, especially their skin. With multiple options in the market, the everyday consumer is faced with and swayed by advertisements and commercials. They sometimes become less discerning.
Using several skincare products without doing adequate research may lead to more harm than good. What is needed is a definitive source that only offers what's good for the body. This is what LineaOrganica aims to be.
Just a few months after launching its flagship store at S Maison Conrad Manila in Pasay, health and beauty company LineaOrganica opened its second branch at Ayala Vertis North, Quezon City last October 20.
With a wide array of services and a roster of top-shelf international brands, the company is poised to become the ultimate one-stop shop for all things beauty and organic.
Beautiful without sacrificing health
A major advocacy of LineaOrganica is to raise awareness on using products that are harmless and chemical-free. The people behind the company have worked tirelessly in bringing in products that have passed top standards and highest certifications globally, including ECOCERT from France, ICEA from Italy, and USDA from USA, among others.
These certifications are known for their strict ingredients evaluation and processing, especially for cosmetic companies.
For products to be organically certified, the soil where its raw materials were planted is not contaminated with pesticides for at least five years. This is so consumers are assured that all products are 100 percent safe.
"Many of us are really making the effort to be careful with our health. We go to the gym, we try to eat right. However, we don't realize that most topical products we use every day also go inside our bodies, and they can affect our health," LineaOrganica managing director Mikee Federizo said.
"For example, if you try to read the ingredients of some products you will see Paraffin and other plastic ingredients that people are putting inside their bodies but are unaware of it. There are cases of breast cancer linked to the use of some brands of deodorant. Can you imagine? We apply these products every day, without thinking twice. That is what we want to solve at LineaOrganica: Beauty without sacrificing our health," Federizo added.
Beauty via self-care
The company believes that real beauty doesn't have to adhere to any of the commonly perceived standards of beauty. What counts is that people take care of themselves the best way they can, and come out the other end healthier and happier.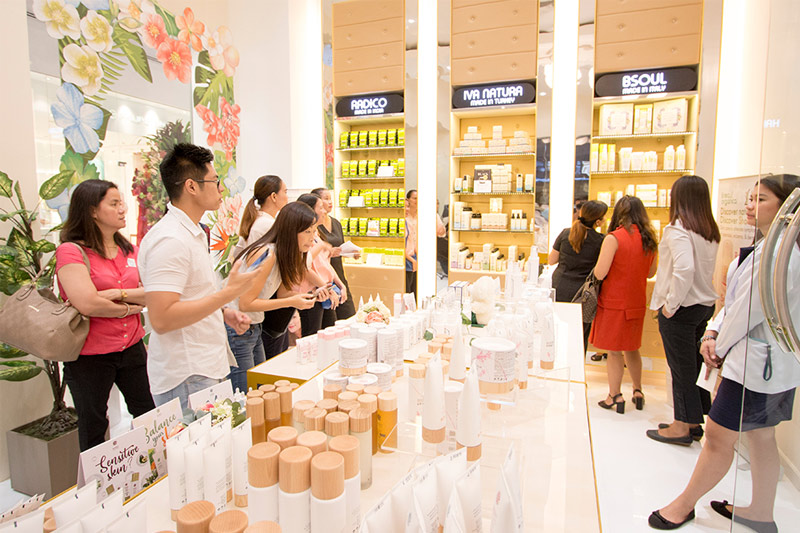 More than aesthetics, beauty can be as simple as having healthy skin and body. Philstar.com/RP Ocampo
"Beauty doesn't have to be painful, beauty doesn't have to affect health. That's why the tagline of LineaOrganica experience is 'pleasurable beauty,'" LineaOrganica chief operating officer Ruby Federizo, said.
The company also offers treatments that are non-invasive, all-natural, safe and effective.
"Another thing, you don't' necessarily have to whiten our skin, when it's naturally golden. In the end, beauty can be as simple as having heathy skin," Federizo added.
Specialized skincare for psoriasis
A top reason that the store stands out from the rest is their dedication to natural skincare for people with dry, sensitive and irritated skin, and those who are diagnosed with more specific skin conditions.
Those with psoriasis, for example, can discover a whole line of products just for their skin condition since LineaOrganica's natural cosmetics are free of steroids and cortisol and thus can be used for long-term relief.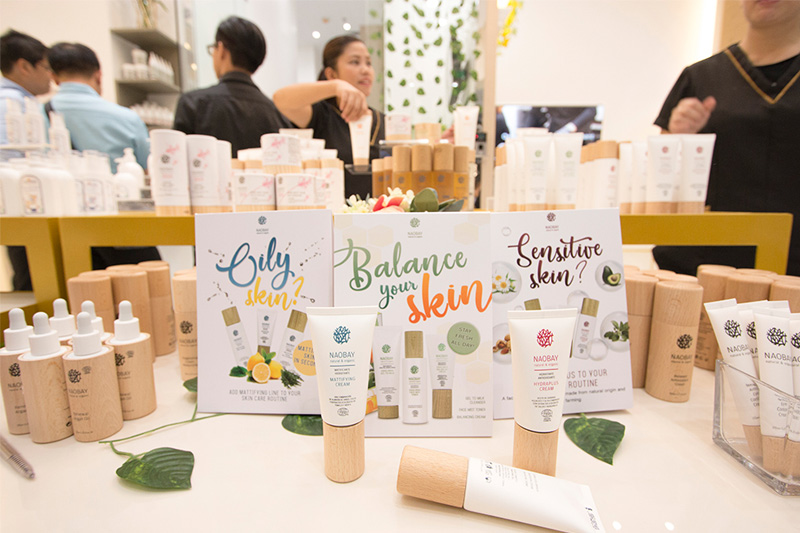 Apart from their regualar skin care and beauty products, LineaOrganica also offers special skincare for skin conditions such as psoriasis, dermatitis and eczema. Philstar.com/RP Ocampo
RELATED: 2 million Pinoys suffer from psoriasis
Apart from psoriasis, there are also specialized products that can help relieve symptoms of other skin conditions like dermatitis and eczema.
Environmentally-conscious
Part of going organic naturally translates to going green.
That is why the eco-conscious would be happy to know that most of LineaOrganica's product lines are packaged in bioplastic, a type of plastic made of biological substances, making it biodegradable.
Others are made of recycled wood from timber companies.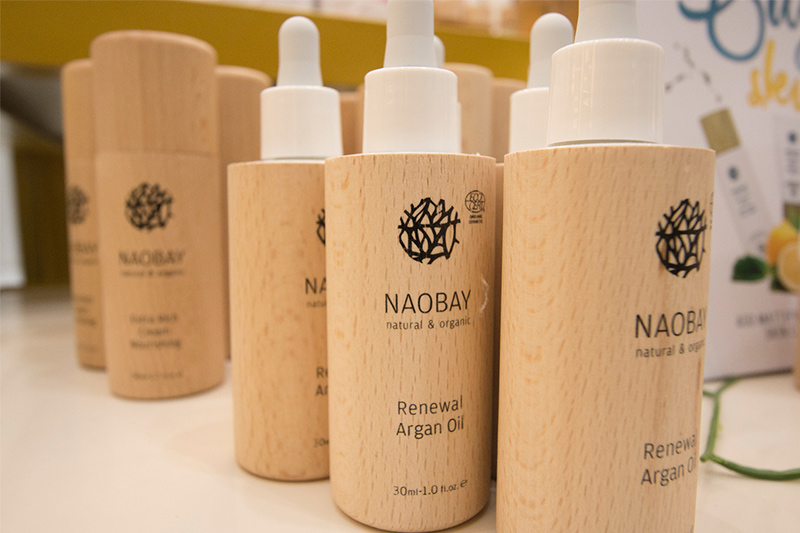 The use of bioplastic and recycled wood in product packaging is a testament to LineaOrganica's dedication to preserve the environment. Philstar.com/RP Ocampo
More importatly, none of their products have been tested on animals.
Health and beauty all-rounder
Completing its offering is a diverse roster of internationally certified organic and natural products sourced from different parts of the globe.
Brands which are testament to the company's meticulousness include Radico from India, Iva Natura from Turkey, Shaoyun from Germany, Naobay from Spain, Good Clean Love from USA, BSoul and Helan from Italy.
"Reveal your real beauty organically" with LineaOrganica.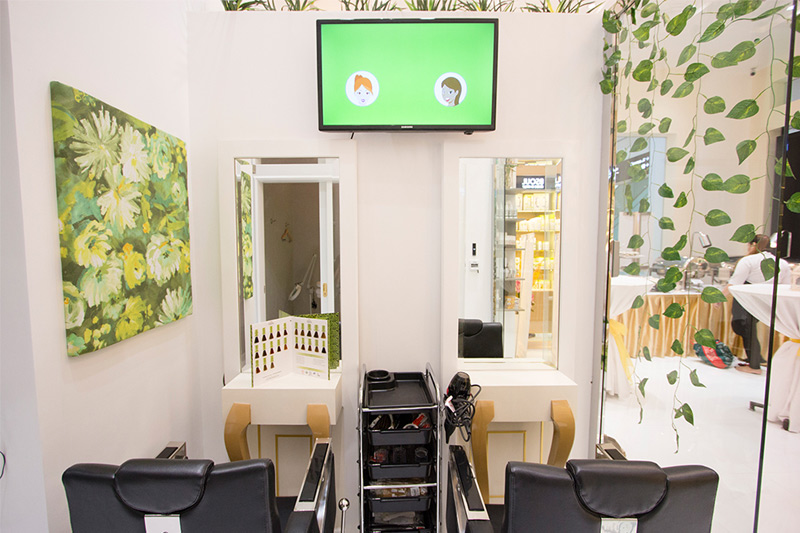 LineaOrganica has built-in clinics to facilitate their health and wellness services. Philstar.com/RP Ocampo
LineaOrganica also offers hair, face and body services. For more information and for updates on upcoming promotions, subscribe to LineaOrganica's Facebook page or visit their website.