How to best prepare for IELTS at the Learning Hub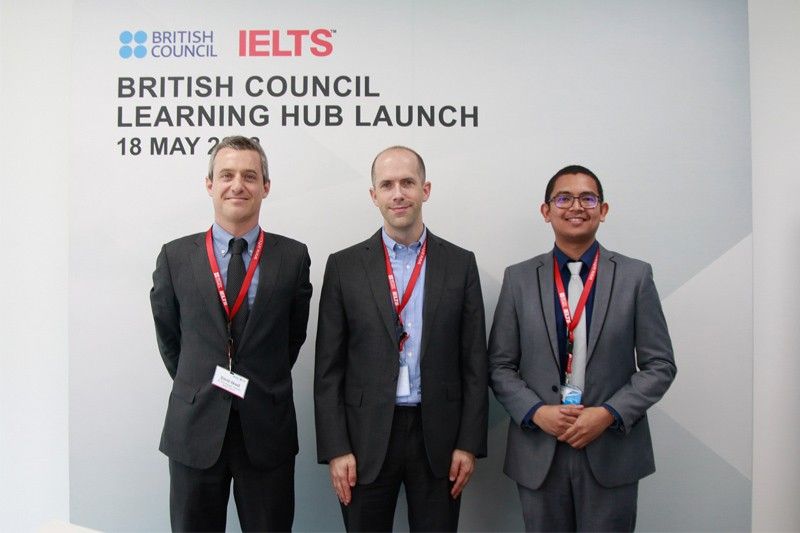 MANILA, Philippines — While majority of Filipinos can speak and understand English, those who wish to work, study or migrate overseas still need to prove their proficiency in the global language.
For English-speaking countries like United Kingdom, Australia, Canada, United States and Ireland, among others, the International English Language Testing System, better known as IELTS, is the global standard.
The British Council in the Philippines has administered IELTS to countless Filipinos who have now reached their dreams overseas for 40 years. Steadfast in its commitment, it opened the doors of the Learning Hub at The Curve in Bonifacio Global City, Taguig.
"The Learning Hub is our new center for learning English, preparing for English tests, particularly the IELTS. Here, test takers and candidates can avail of premium offers so that they may be able to achieve the best possible score for their IELTS score," said Ian Cortez, head of partnerships and new business at the British Council in the Philippines.
Cortez was joined by Nicholas Thomas, country director at British Council Philippines, and David Akast, test manager at British Council East Asia.
Here's how potential Filipinos test takers can maximize the Learning Hub to best their IELTS:
1. Take the IELTS Orientation
The IELTS Orientation is a free two-hour talk for those who plan to take IELTS test. This seminar provides attendees with an overview of the IELTS test, the different test sections and tips and techniques to achieve their desired band score
2. Familiarize with the test format
The IELTS One-day Preparation Workshop familiarizes test takers with the test format, along with test-taking tips and techniques. The workshop takes a practical approach to learning covering all four sections of the IELTS test: Listening, Reading, Writing and Speaking. This is open to both registered and non-registered test takers for a fee.
3. Join the writing workshop
The IELTS Exceed Writing Workshop aims to assist IELTS test takers and prepare them for the Writing section of the IELTS test. It uses content derived from evidence-based research using the writing task outputs of IELTS test takers in the Philippines. This offer was developed by a group of British Council IELTS practitioners to address common mistakes in the Writing section. This is a free offer to all British Council IELTS-registered test takers
4. Take the IELTS pre-tests
Organized in partnership with Cambridge Assessment English, IELTS pre-tests allow potential IELTS test takers to experience a simulation of the actual IELTS test. Test takers answer sample questions under test conditions and receive raw scores from IELTS test administrators and markers. Through the raw scores given, test takers can have an idea about the test sections they need more work on and increase their confidence in taking the actual test. The IELTS Pretest is offered free quarterly to British Council-registered test takers.
5. Attend information sessions
IELTS Information Sessions, conducted through the British Council's expansive network of partners, aim to inform potential IELTS test takers about the different destinations all over the world where IELTS is recognized. Details and steps on how to secure visa for work, study or immigration are discussed along with how IELTS can help test takers land their dream countries of destination.
6. Visit the resource library
The IELTS Library houses a full shelf of IELTS books, practice test materials, audio CDs and other resources made available for British Council IELTS test takers. Test takers are given unlimited access to this library and may schedule their visit through the British Council IELTS website.
The new British Council Learning Hub is located at the British Council's new office on the 7th floor of The Curve at Bonifacio Global City in Taguig City.
To learn more about the learning hub, the IELTS test and the British Council, visit their website at www.ieltsasia.org/phor connect with them on social media via Facebook: https://www.facebook.com/ielts.britishcouncil.philippines.