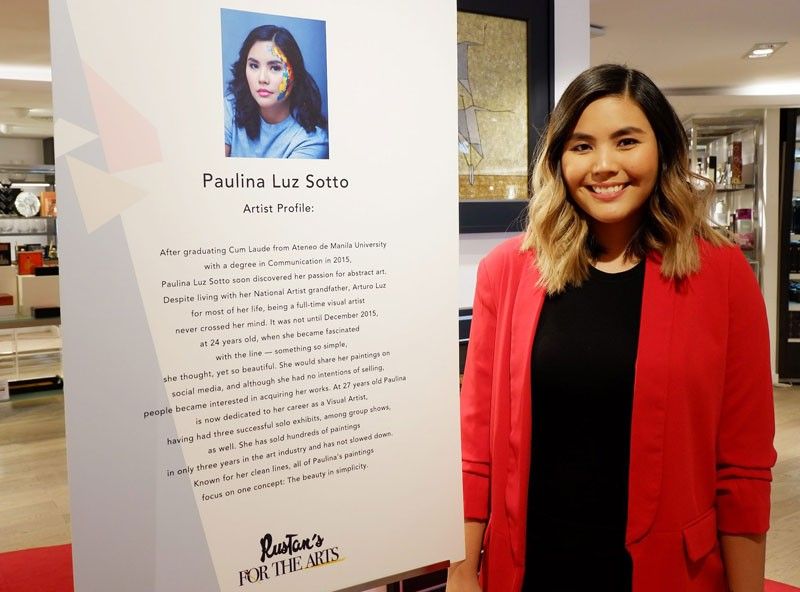 Paulina Luz Sotto collaborates with "Rustan's For the Arts" for the second time, this time with her grandfather, National Artist Arturo Luz.
Photos by Joey Viduya
Paulina Luz Sotto's line of thought
She may be the granddaughter of the National Artist Arturo Luz, but Paulina Luz Sotto did not set herself up to follow in the footsteps of the master abstractionist. She recalls a normal childhood growing up. When it came to drawing, she would paint the subject as any child would: trees, sun, and birds shaped like the letter V. In fact, she never saw her grandfather paint.
"I grew up with him; I lived with him for a long time," she said in the hubbub of her collaborative exhibition with Arturo Luz for "Rustan's for the Arts" on view at Rustan's Shangri-La Mall. "Was he watching me, grooming me up to be an artist? Absolutely not…It was never a plan and my lolo never planned it for me."
Even in college (she finished cum laude in communication arts at the Ateneo de Manila University), she never thought of pursuing the artistic vocation. "When I was in high school, I thought of going to fine arts a little bit, but I told myself, 'What would be the chances that I would be successful?' It's so hard to be an artist. So I let go of it very quickly."

But based on the reception of her works, it seems that she will be the next Luz who will be occupying a place in the art world. Her works are medleys of shapes, colors, and lines —sometimes hard-edged, sometimes curvilinear. Her aesthetic is spare and minimalist, and when she evokes a flourish of organic shapes on the canvas, it can be melodious and exuberant.
For Paulina, her work is "all just a play of lines and colors. That's what I like to stick to. Sometimes I branch out, like in the portraits, but when you come down to it, it's all just about that."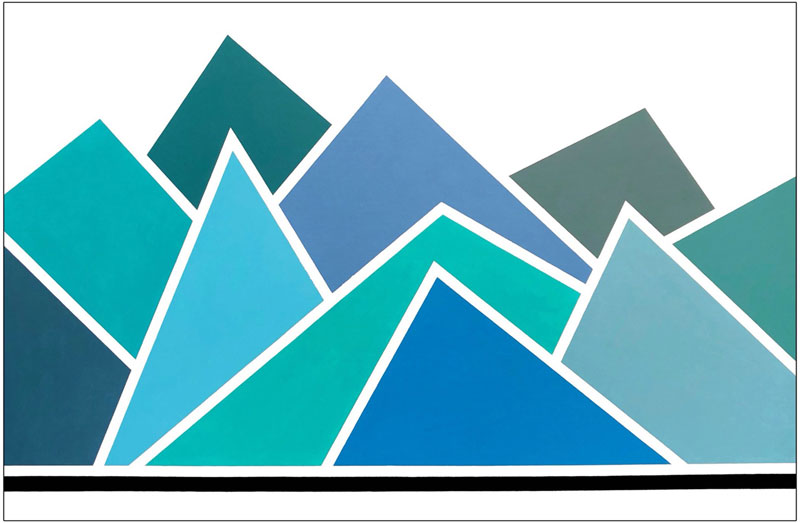 "Blue Mountains" by Paulina Luz Sotto
Her brand of abstraction has garnered a loyal following, especially from those who have an affinity with modernism's sharp and clean lines. Most of the time, Paulina would title her works descriptively to suggest relationships with the visible world. For instance, she calls a collection of triangles in varying shades of blue, 'Blue Mountains." Another work, which is composed of interlocking swirls and curlicues, is titled, "Midnight Run."
Her first brush with success was when people began inquiring about the paintings she was posting on Instagram, "just like any typical millennial would." Not yet in the mood to work in the corporate world, she gave in to her passion. Before she knew it, she was accepting commissions and doing shows one after another. From the 11 paintings she initially uploaded to her social media account, she has sold 600 works to date.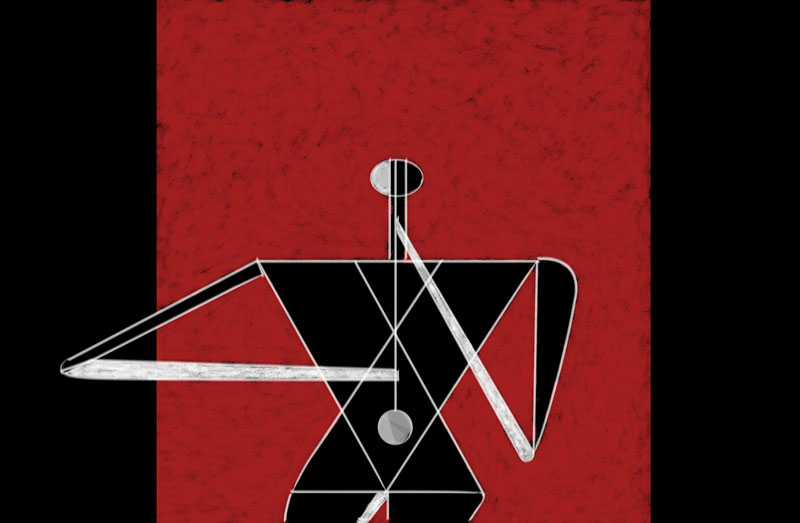 "Musician" by Arturo Luz
Then Rustan's came knocking. Her collaboration with her grandfather is her second exhibition with the luxury department store, with the first happening exactly a year ago. Paulina says, "Rustan's approached me, and last year it was with Al Perez. Why not, right? Rustan's is a known brand, and we also have the same target market. So it's perfect. It's a literally perfect partnership."
Rustan's commitment to showcasing the best in Philippine art can be traced to the creation of Gliceria Tantoco's Galerie Bleue in 1984 and its support of the arts program of the Cultural Center of the Philippines (CCP) and the international tours of the Philippine Philharmonic Orchestra. When National Artist for Visual Arts Benedicto "BenCab" Cabrera celebrated his 50th year as an artist three years ago, Rustan's translated his works of art to home objects.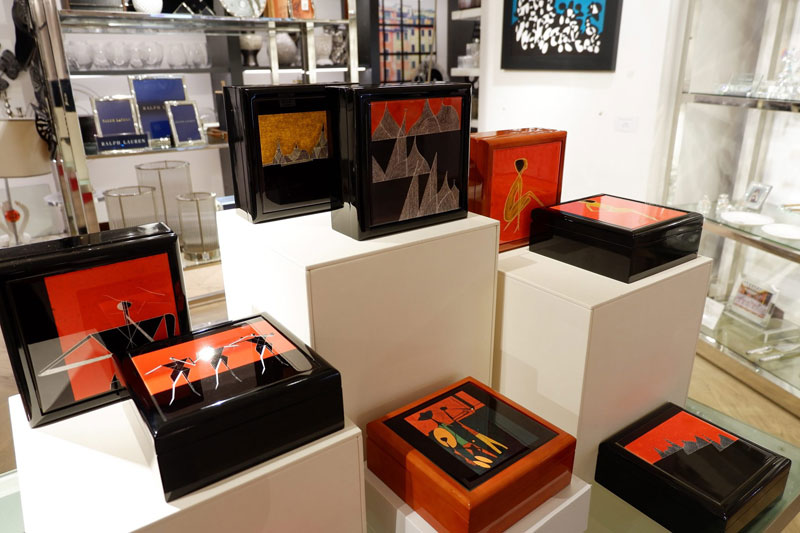 Limited-edition serving trays and boxes with the works of art of Arturo Luz.
A full-time artist, Paulina has now evolved her own working schedule. "I usually work on three to four (paintings) at a time," she says. "I'll work on one painting and when that's drying, I'll work on another. It depends on my mood…It depends on how I feel."
A set of works at "Rustan's for the Arts" consists of her collaborations with her grandfather. The process was less on them working together on one canvas than them fusing their visual languages together: a duet in forms.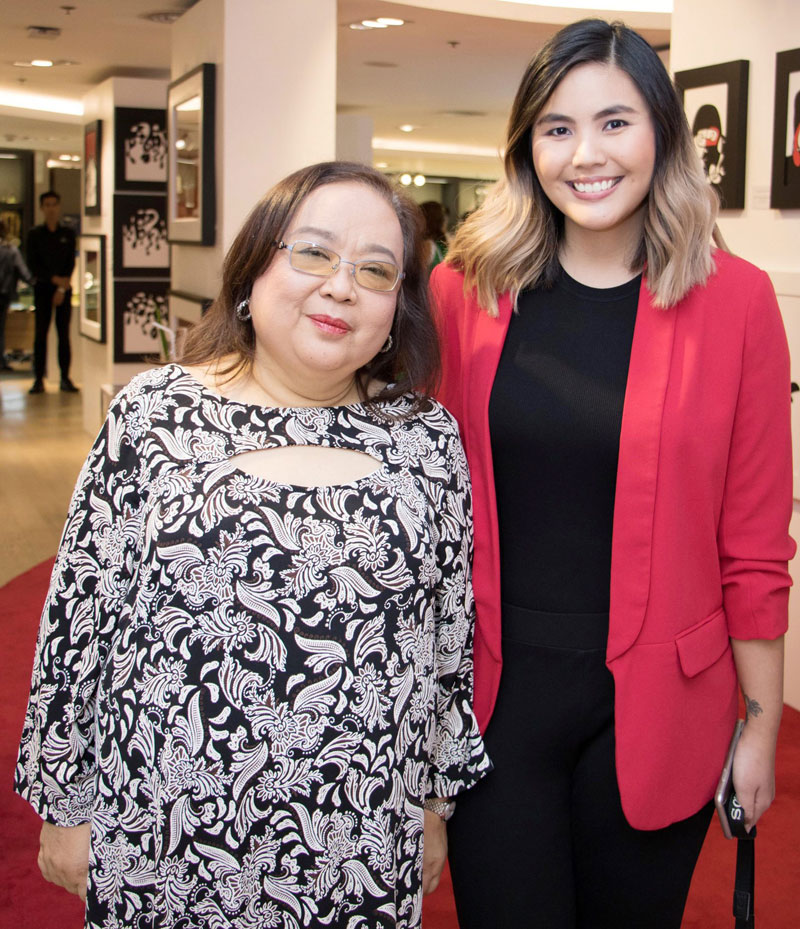 Rustan's VP for Home Merchandising Marilen Tantoco and Paulina Luz Sotto
At 92, Arturo Luz, according to Paulina, "is good; he's free of anything. He doesn't go out anymore and he's (mostly confined to his bed), but other than that he's totally fine because he beat cancer. (At one point), he was really sick. We almost lost him. He didn't want to die so he didn't die…He's 92 and he's going strong."
With her grandfather as a guiding light ("he has done a lot of great things, I can only hope that I can do half of those things"), Paulina expresses that she will just continue following her own rhythm, maintaining her own pace. "I'm not gonna say, 'I'm so great, I'm a prodigy,' because that's not true," she says. "The situation is just really good. I'm very lucky that people relate to my work."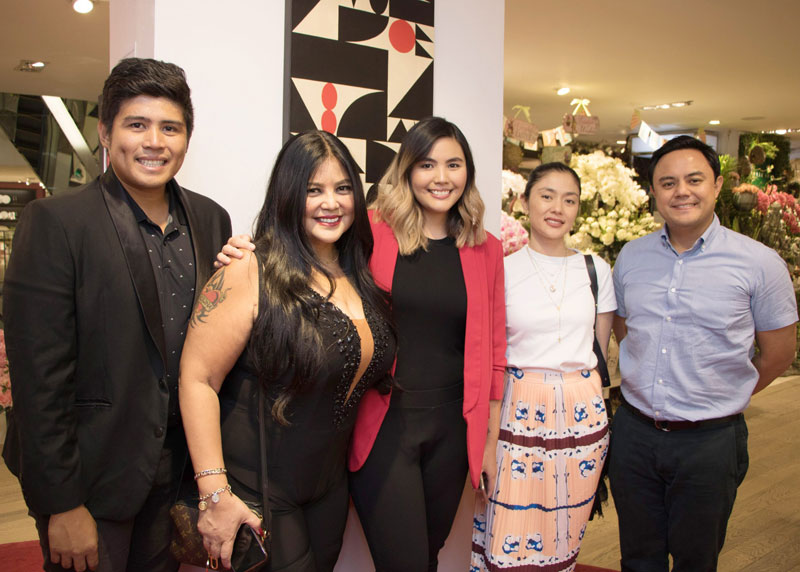 Jed Llanes, Angela Luz, Paulina Luz Sotto, Rustan's marketing and communications head Dina Tantoco, and Paolo Tantoco.
* * *
"Rustan's For the Arts" is on view at the 3rd Level of Rustan's Shangri-La until April 30. The works of art will then be brought and put on view at the 5th Level of Rustan's Makati from May 3 to May 15.