Old habits die hard: Liv Vinluan on repetition and permanence
February 18, 2019 | 12:00am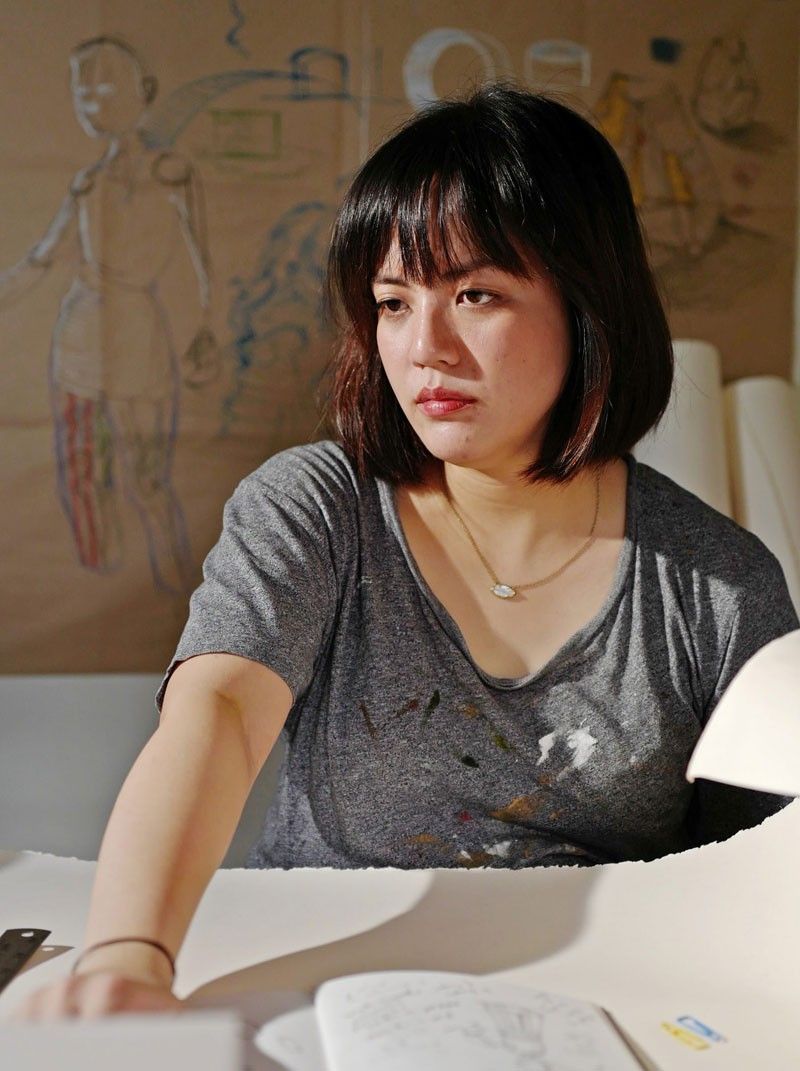 MANILA, Philippines — Under the Karen H. Montinola Grant, Liv Vinluan presents a monument both permanent and impermanent, transforming something as fragile as paper into a three-dimensional structure. Vinluan creates a work both graphic and sculptural, illusively floating in space. "Nung Gambalain Yung Sayawan (The Disruption of a Dance)" takes inspiration from the repetitions in history, the art fair itself, and Vinluan's thoughts on her upbringing as an artist.
Through the years, Vinluan's body of work seems to have been fixated towards narratives, merging fantasy and reality. Through painting, she has referenced colonial art and painters such as Damián Domingo and Justiniano Asuncion. She has also delved into stories of maritime vessels in previous works. However, when asked about what she is planning for the art fair, Vinluan says that "right from the very onset of conceptualizing, all I could think about was the behavioral climate of all art fairs."
The art fair is no stranger to us. All at once, an art fair has the potential to be both inspiring yet an overwhelming assault to the senses. An art fair becomes an event for people to meet and to reveal what they've made, sometimes reflecting works of grandiose talent and skill coupled with big-time names. Thinking through the art fair, Vinluan is reminded of her own development as an artist. She recounts growing up around art concerned with "making your mark, permanence, and legacies," that in a way, "Gambalain Yung Sayawan (The Disruption of a Dance)" could be a response to such expectations.
Vinluan's work is very much a consideration of the physical spaces we occupy. In conceptualizing her work, she was reminded of the way we physically interact with a space and react to our surroundings. "Gambalain Yung Sayawan (The Disruption of a Dance)" examines the way that the art fair is architecturally structured. Purposefully, Vinluan builds her work to be viewed with no beginning or end in mind. Do we notice ourselves tread carefully in sight of art? Perhaps, in a way, the dance she disrupts in her work is our own when we are confronted by a monolith.
Vinluan chooses to work with a specific type of paper, Stonehenge Vellum, for "Gambalain Yung Sayawan (The Disruption of a Dance)." Vinluan toys with ideas of the temporary, using an organic material to seemingly create sound structures. Reminding herself of ostentatious ideas of legacy and persistence, Vinluan says, "I wanted something physically that wasn't a literal 'set in stone' kind of work." While Stonehenge Vellum may not be a traditionally ephemeral medium, "it is still paper, and if a deluge had come and swept it away, it would easily dissolve and disappear from the face of this earth."
Throughout her process, Vinluan has considered different ways to present her work — perhaps crumpling, suspended, as an unravelling spool of thread, wound up tightly, yet undone by itself. In the end, Vinluan has settled on a continuous loop, alluding to and reminding herself and us how history repeats itself, how mistakes are made over and over again, how families and dynasties scramble for permanence, to which she believes, "is futile and inane." Though perhaps, in many ways, to disrupt the tendency of history to repeat itself is, in itself, making a mark.